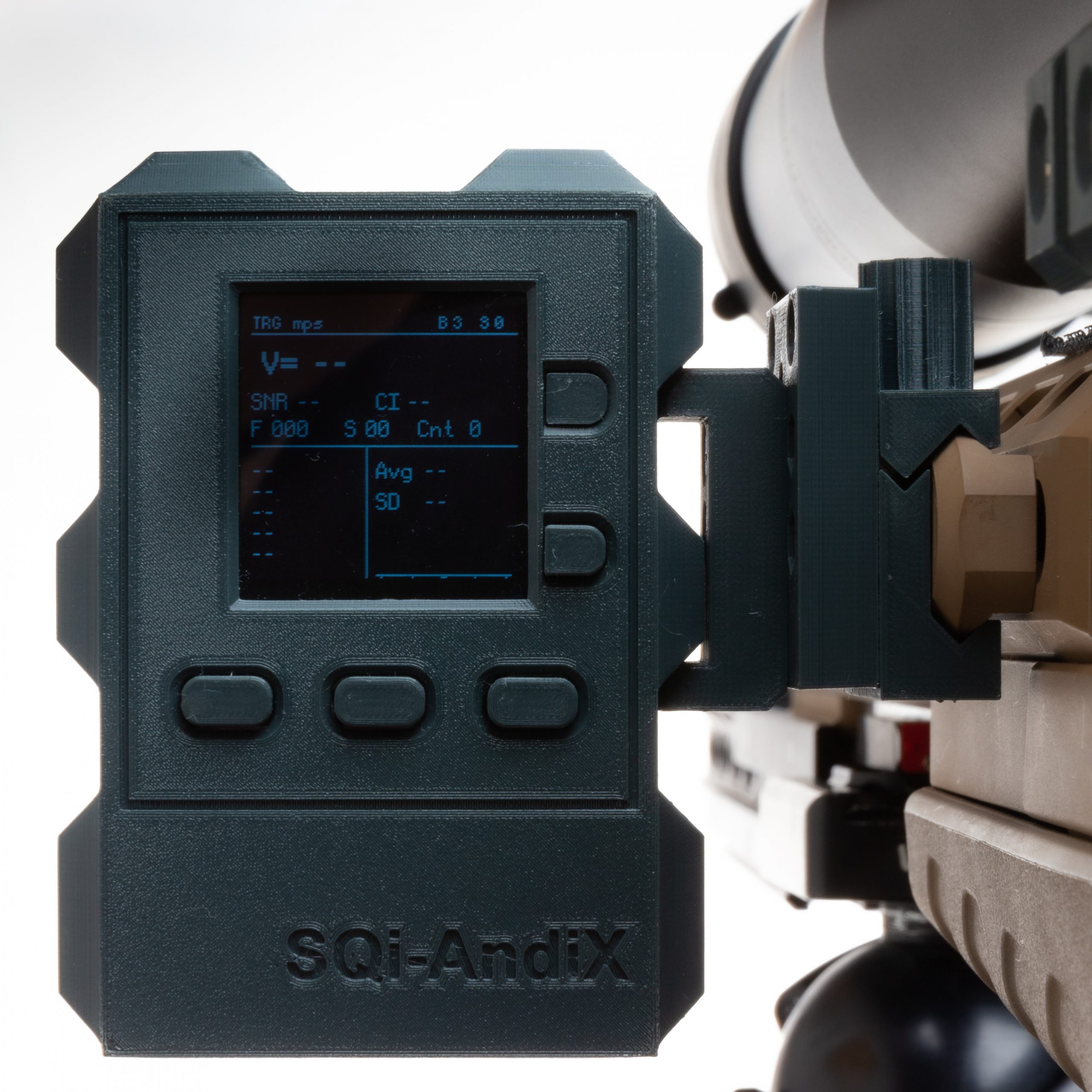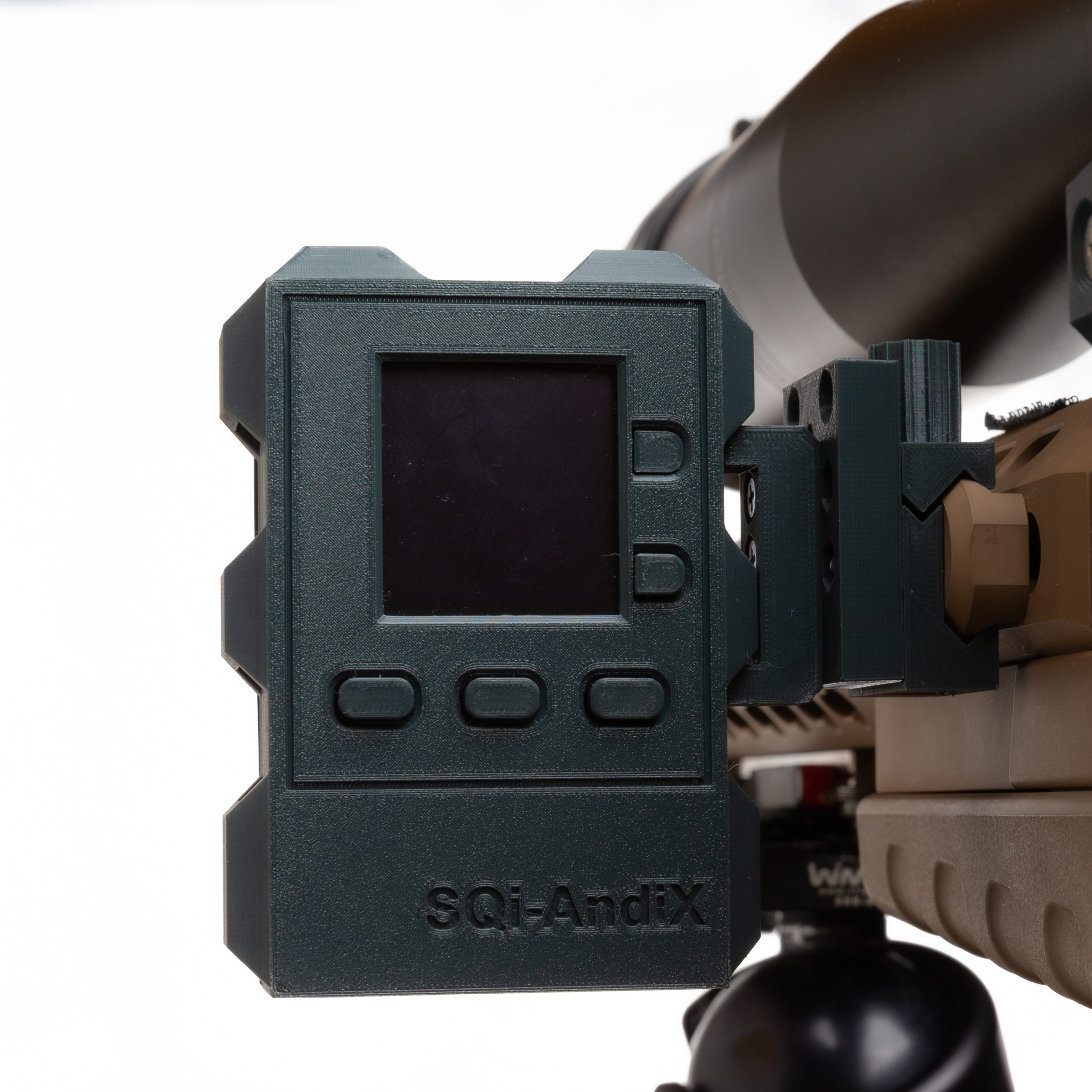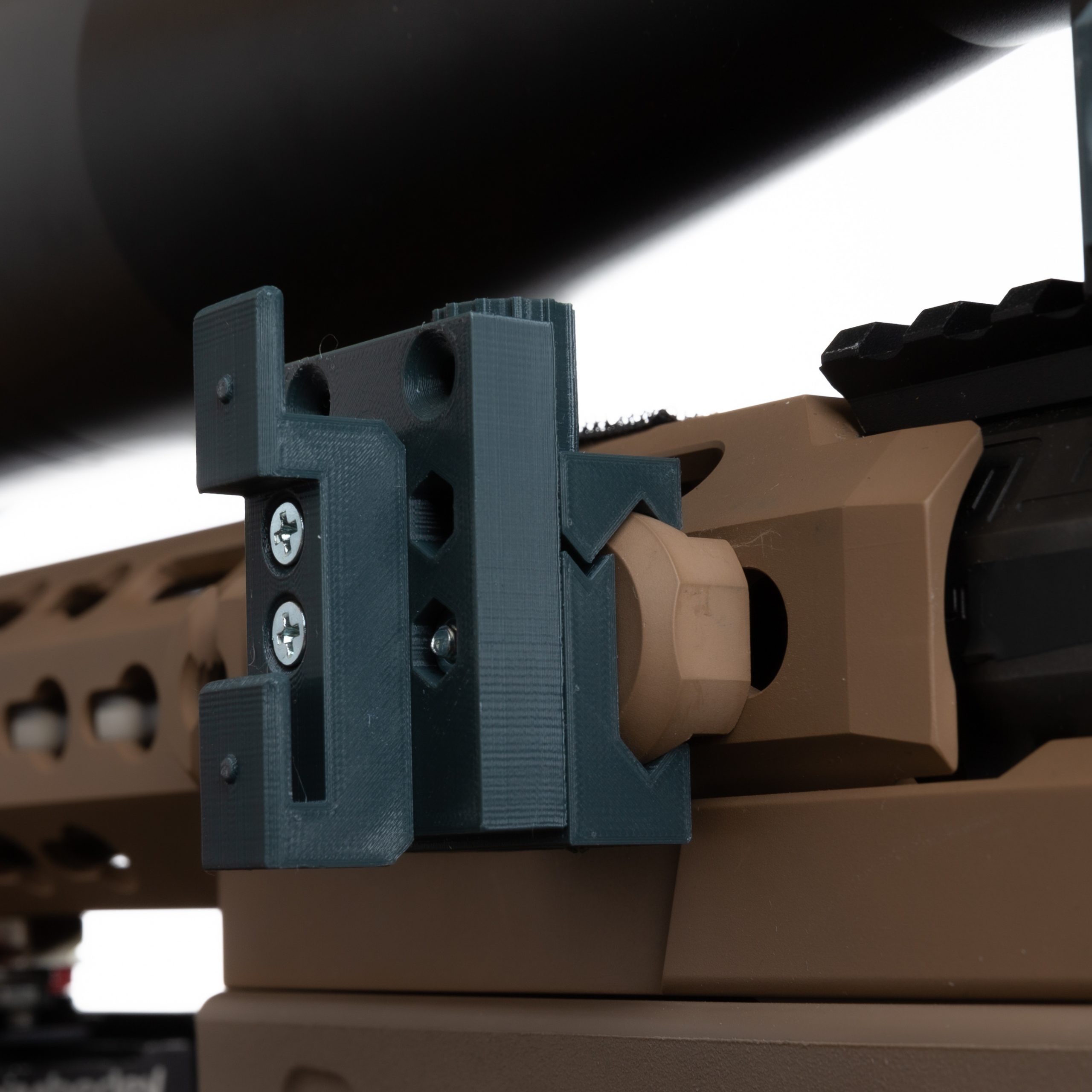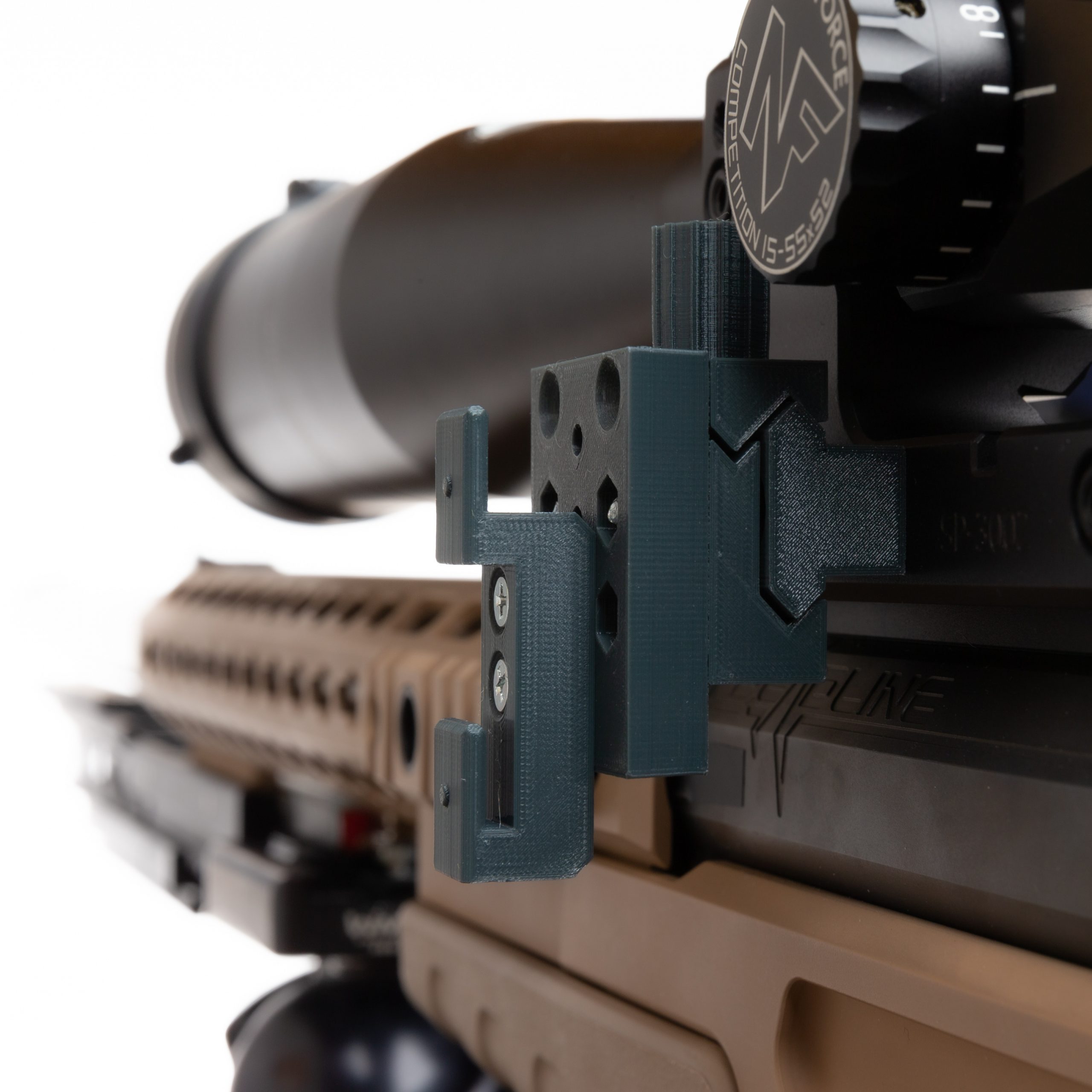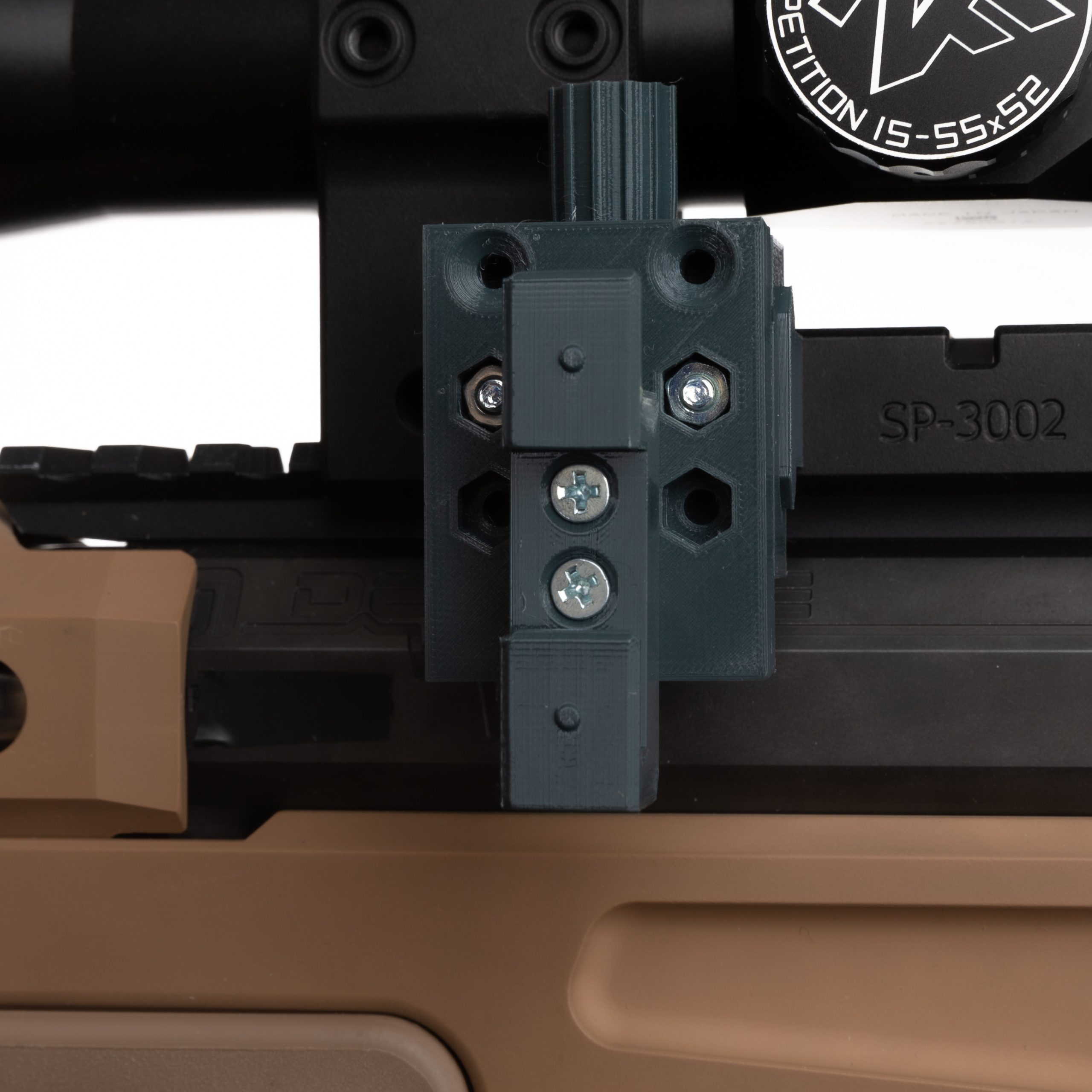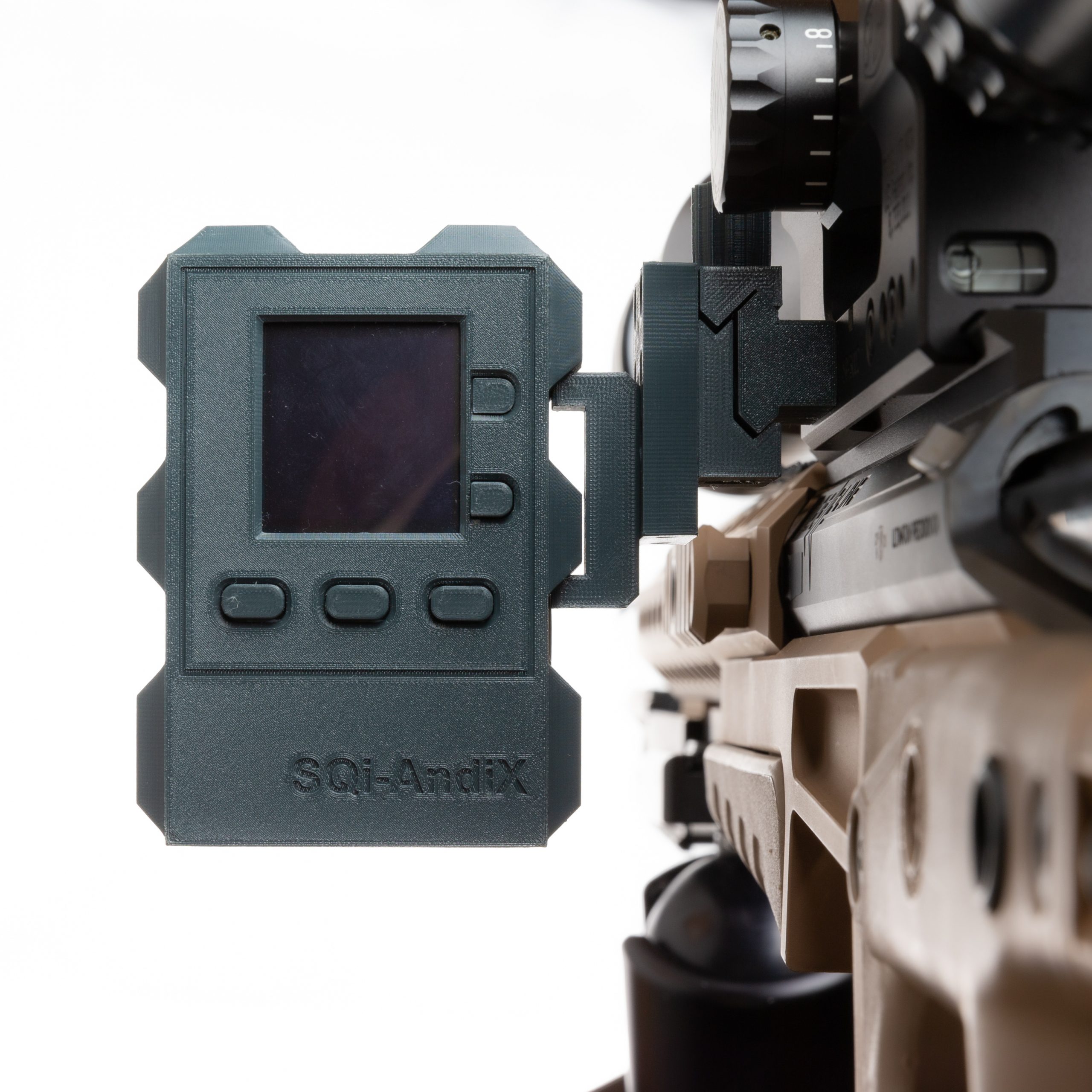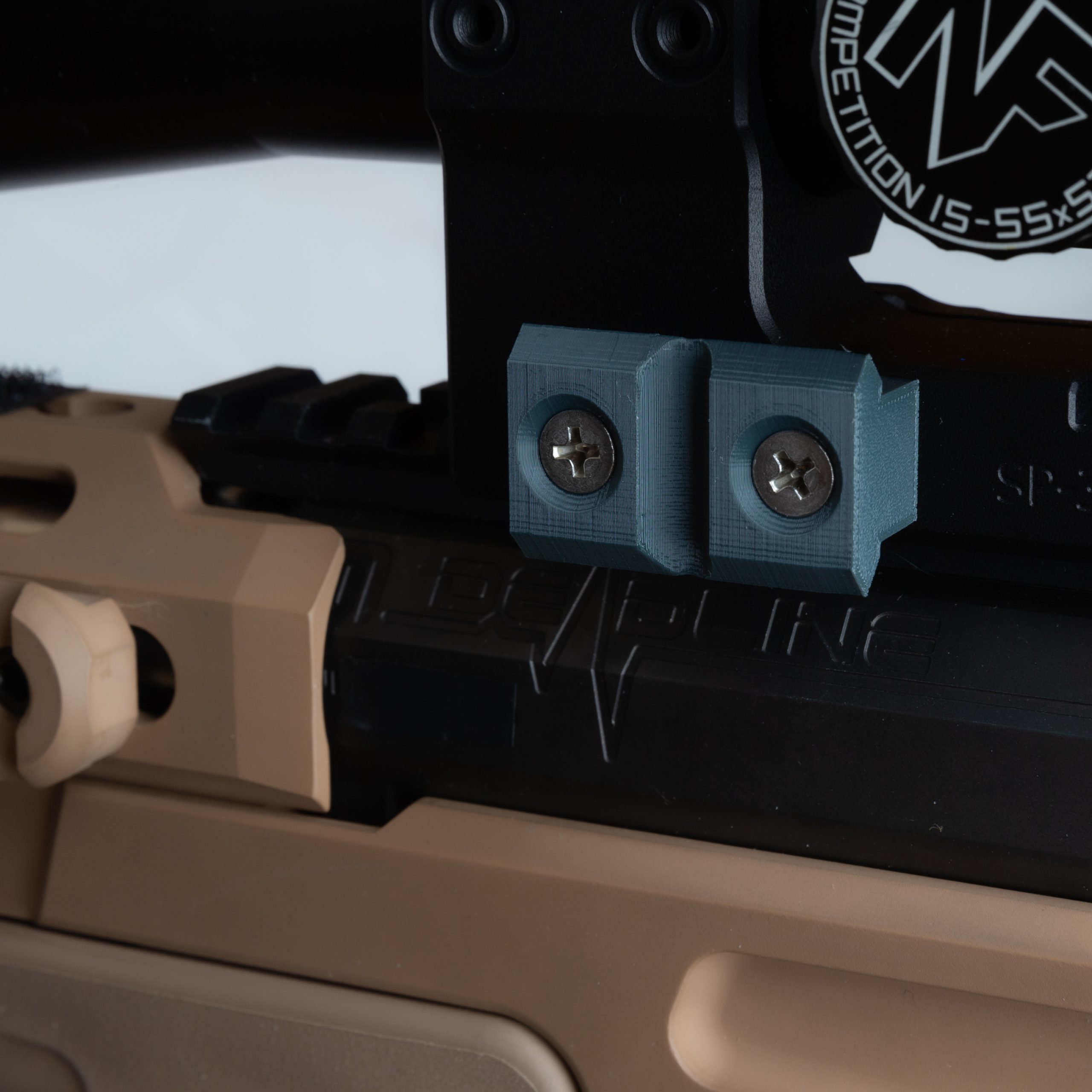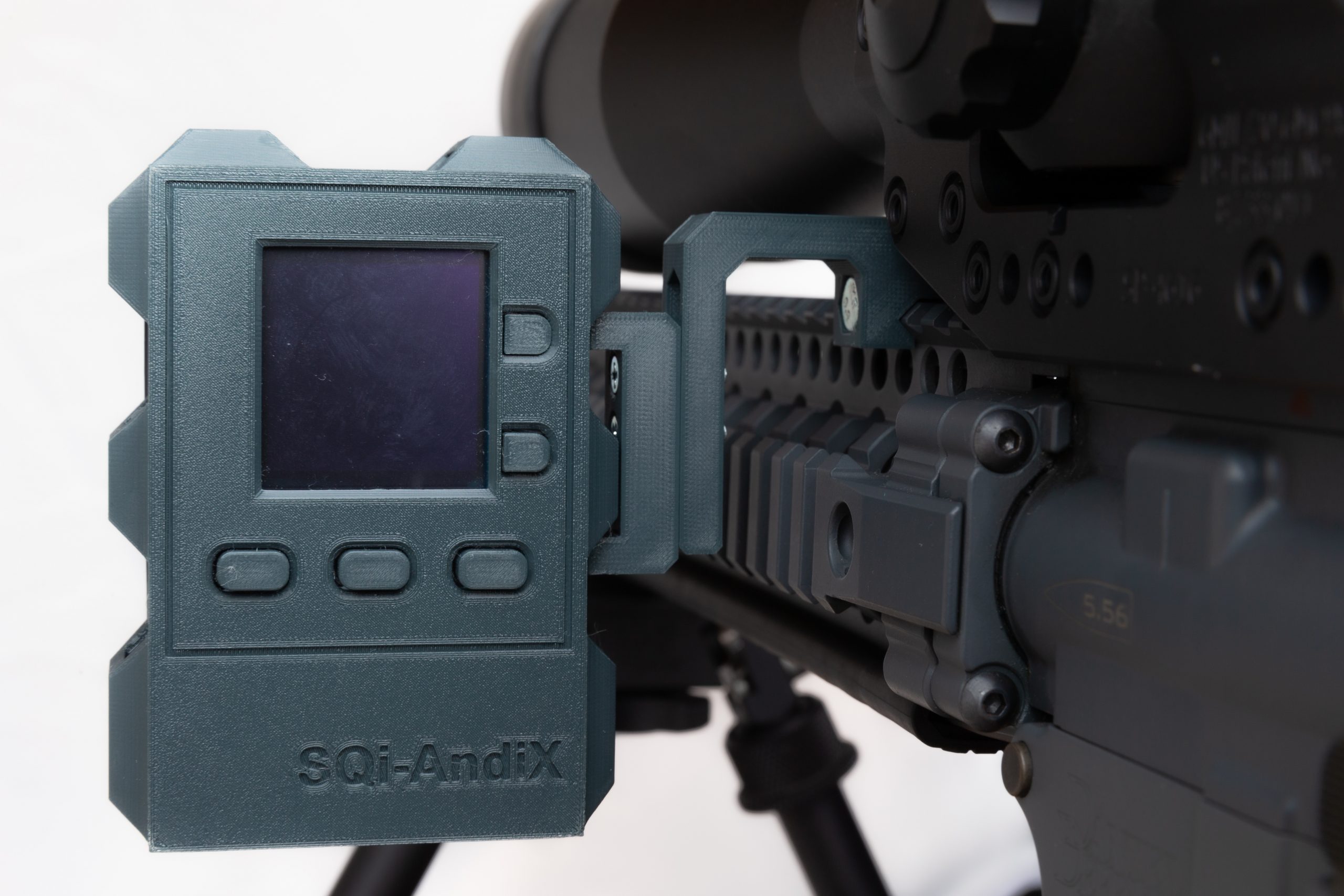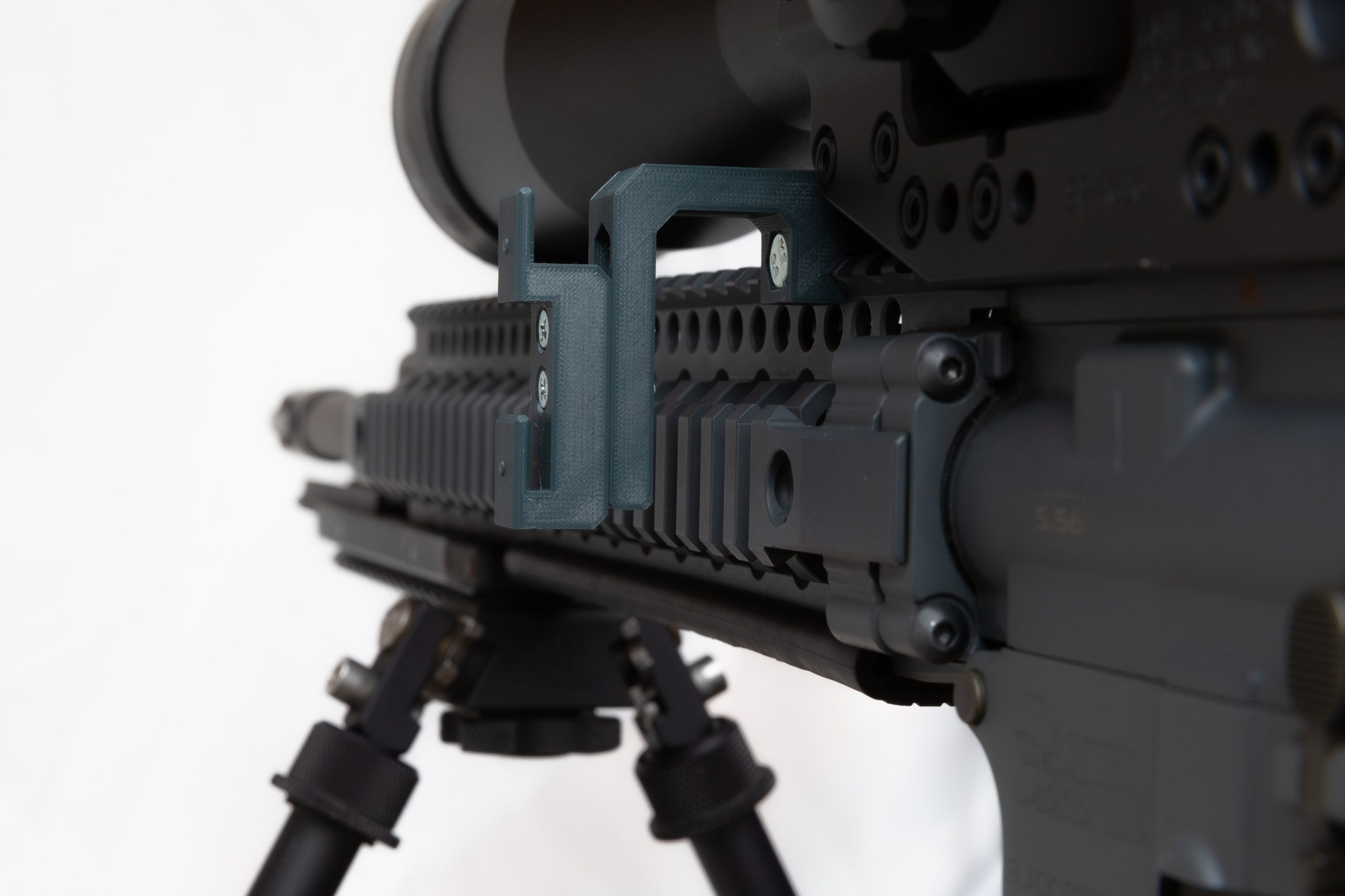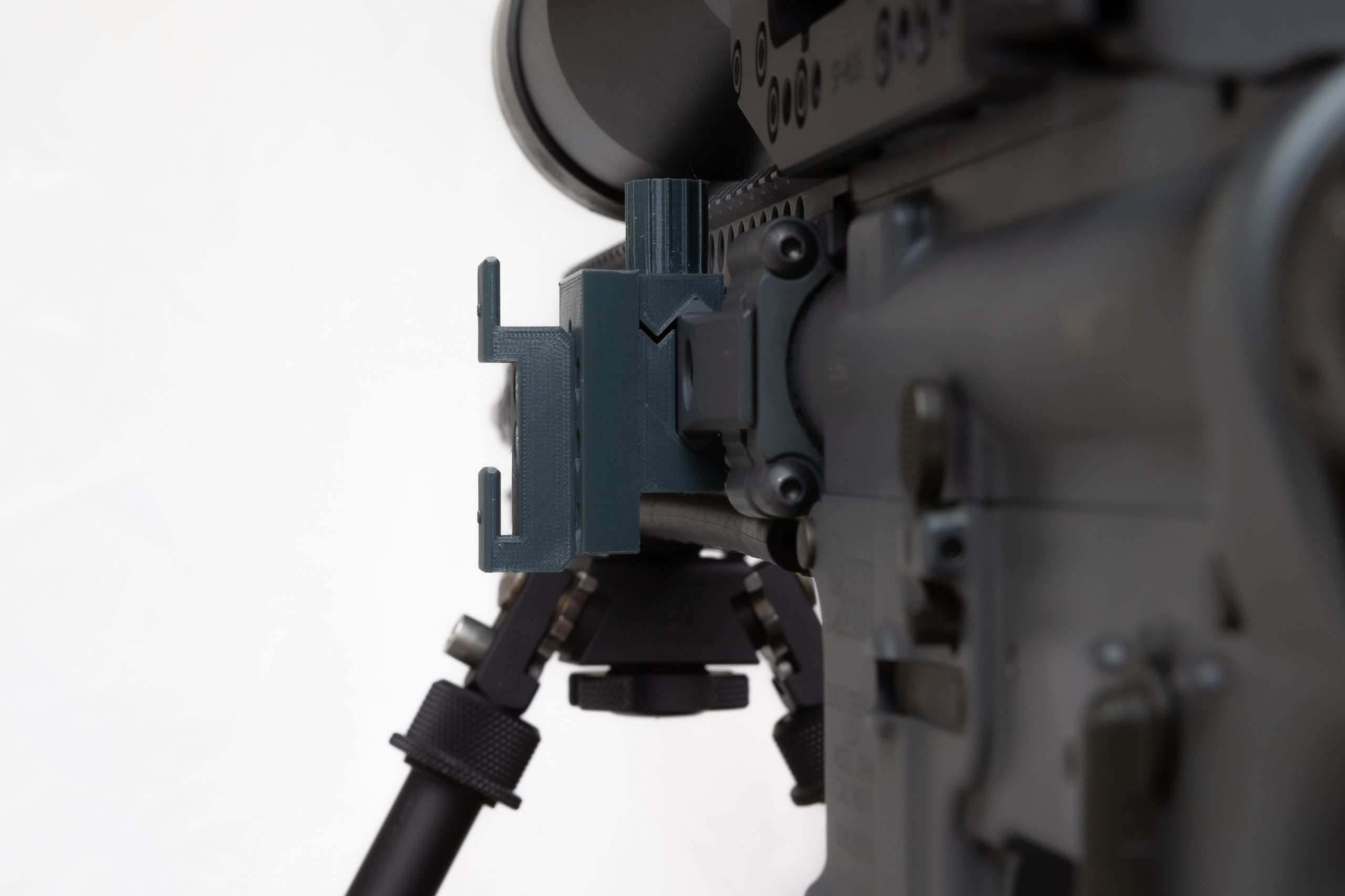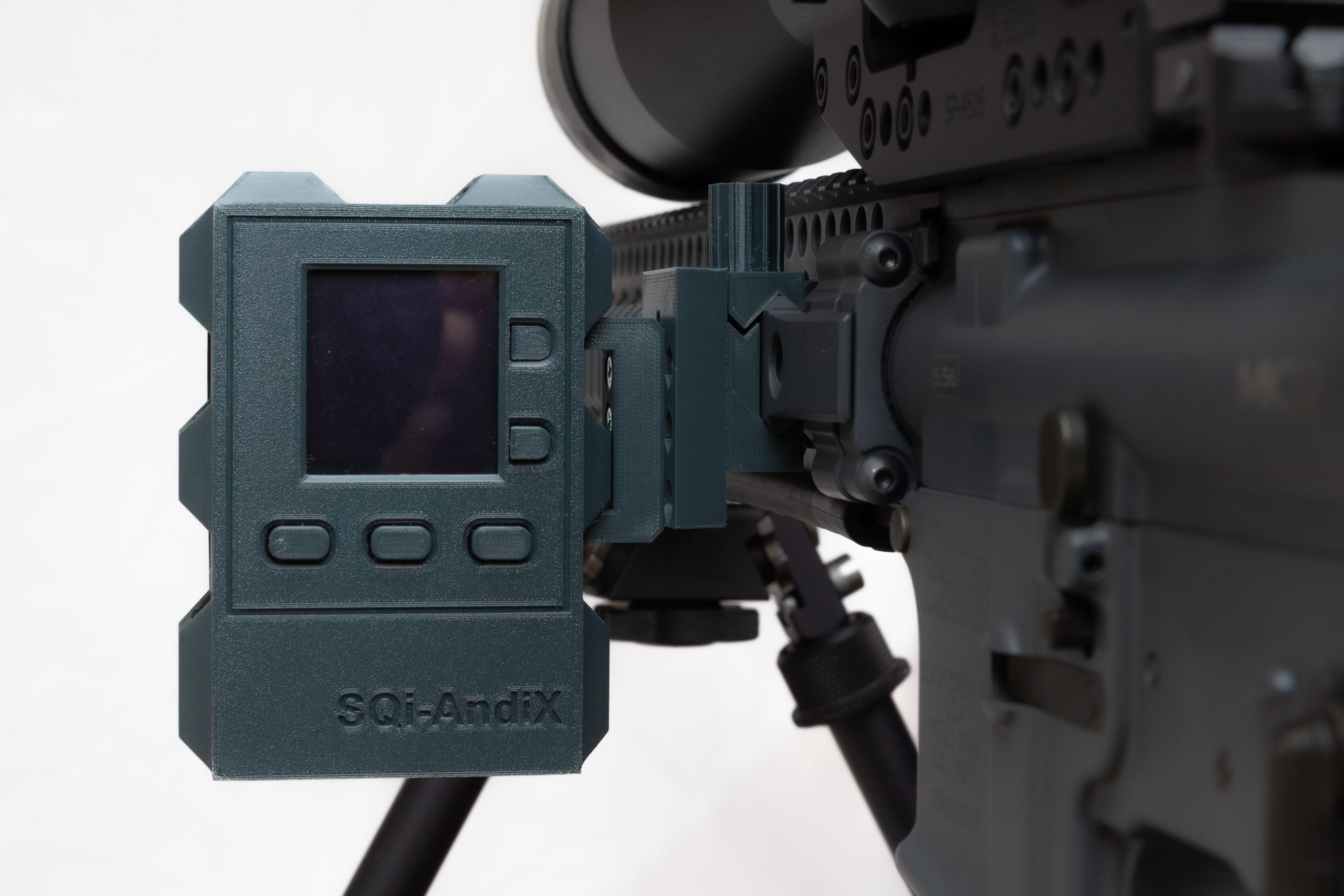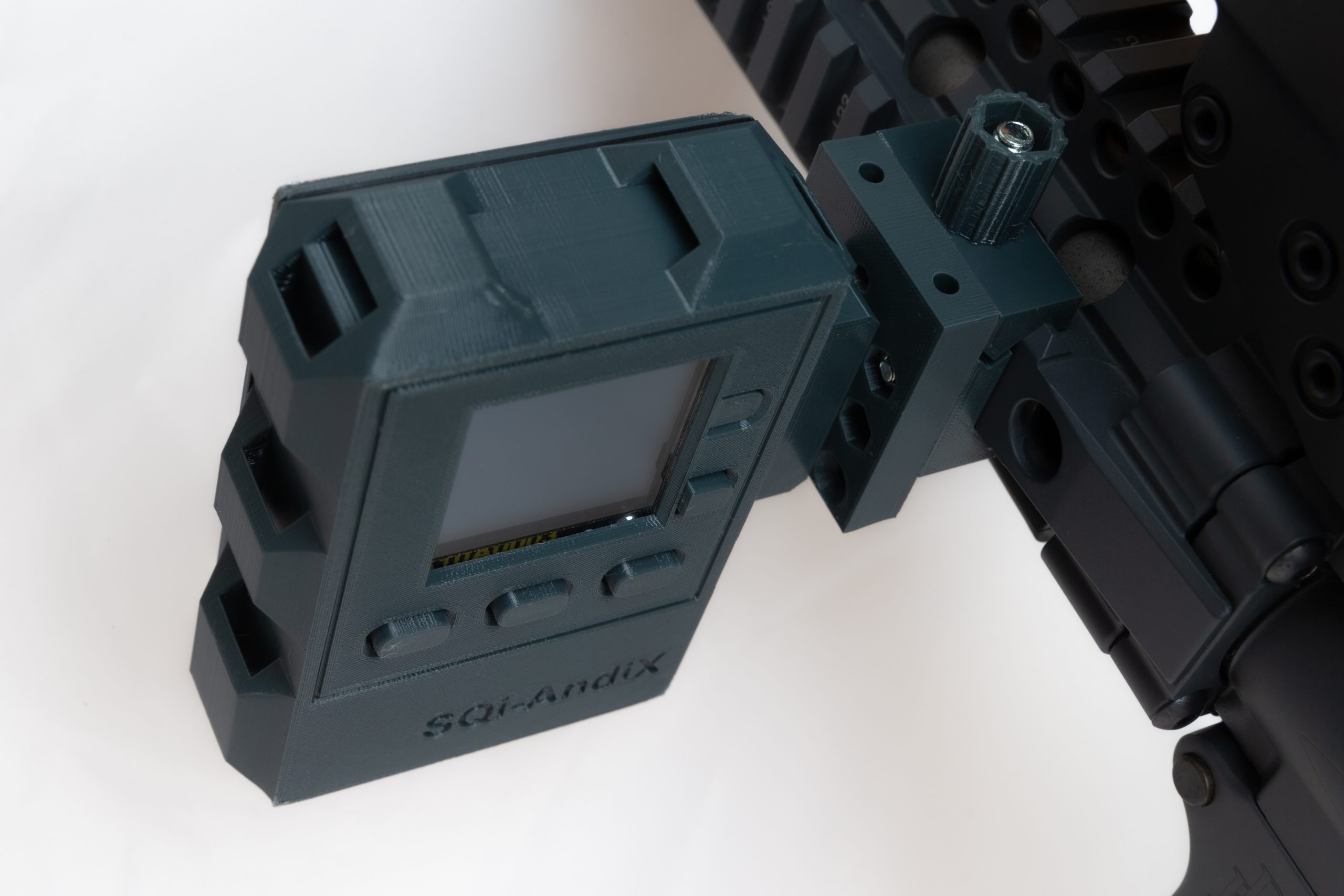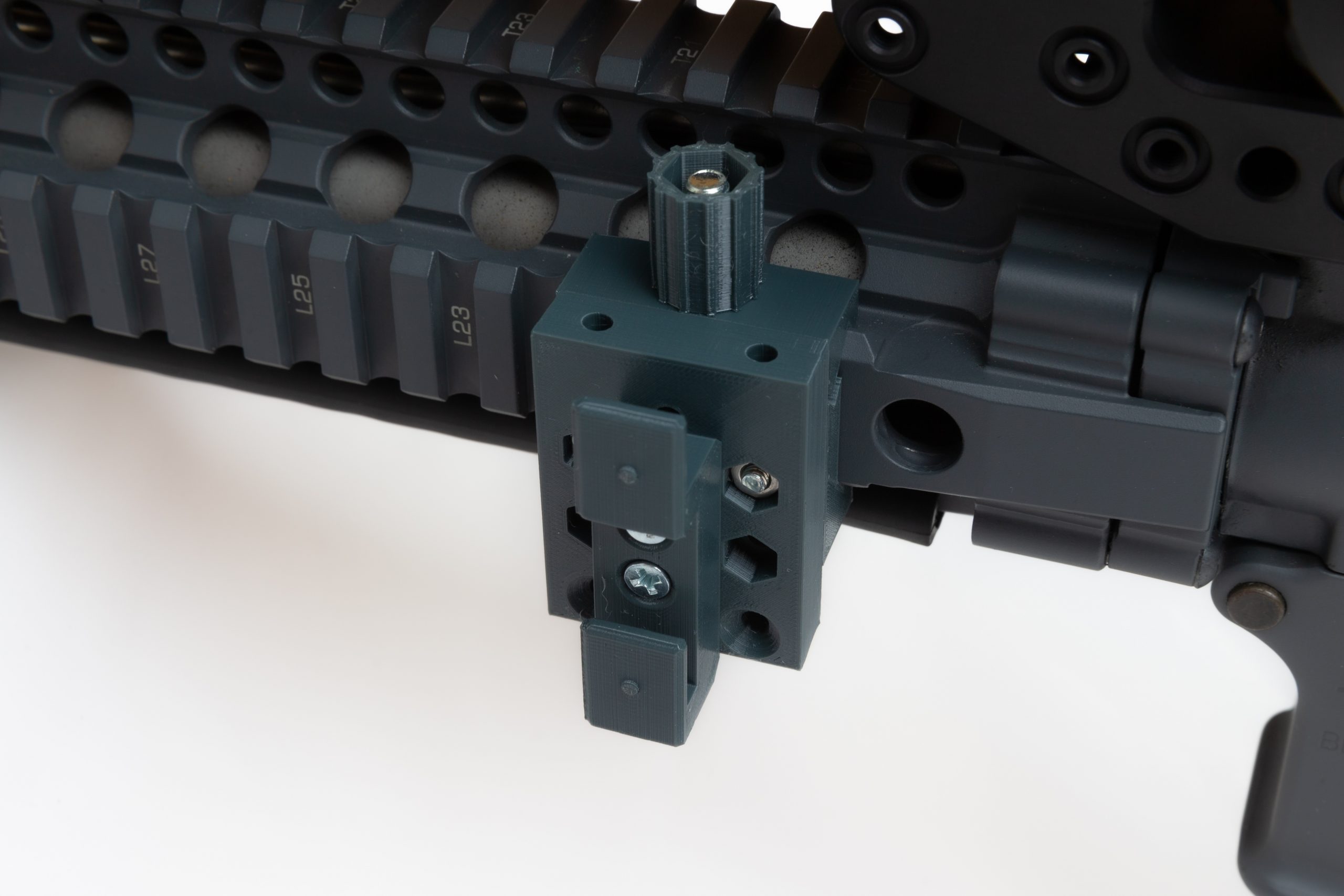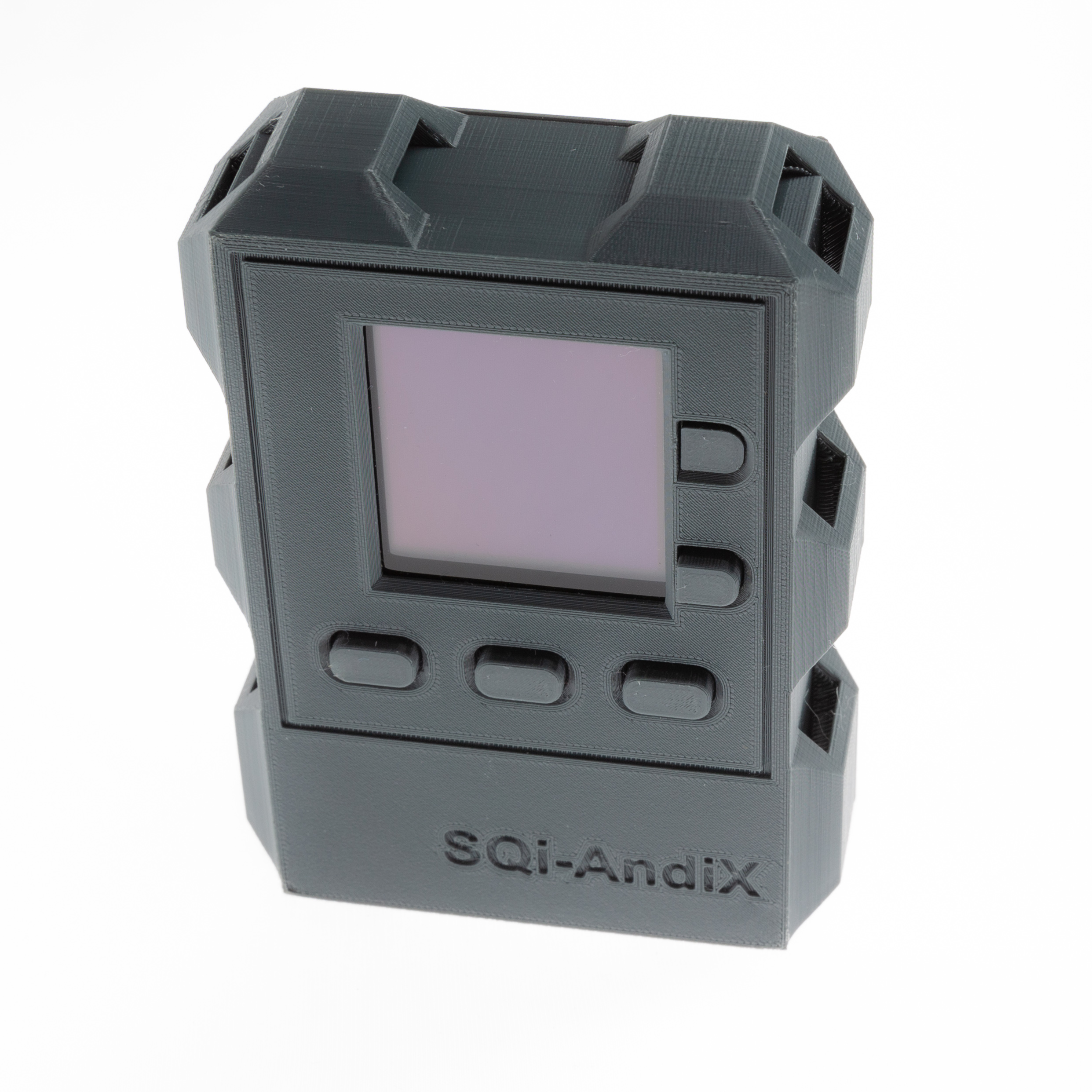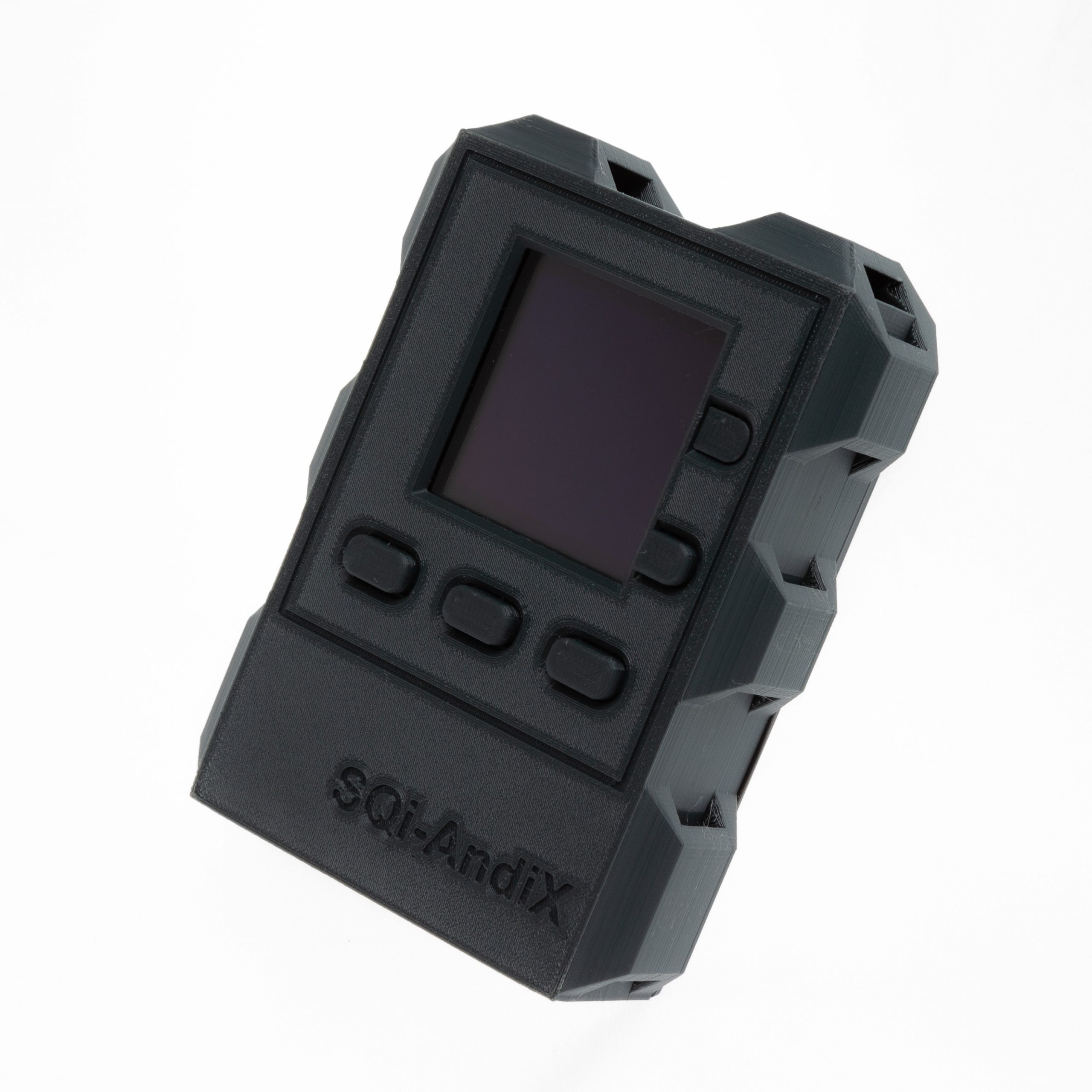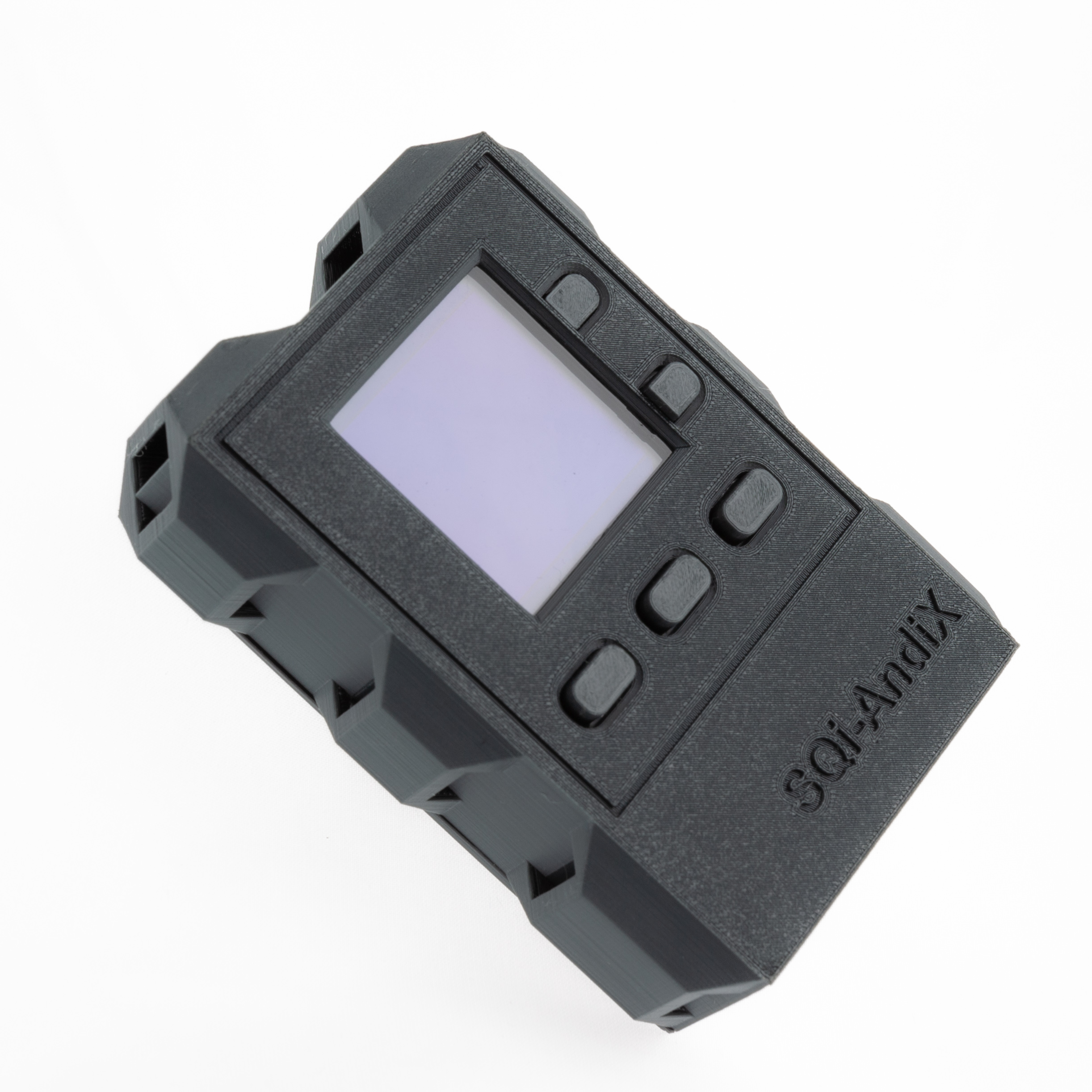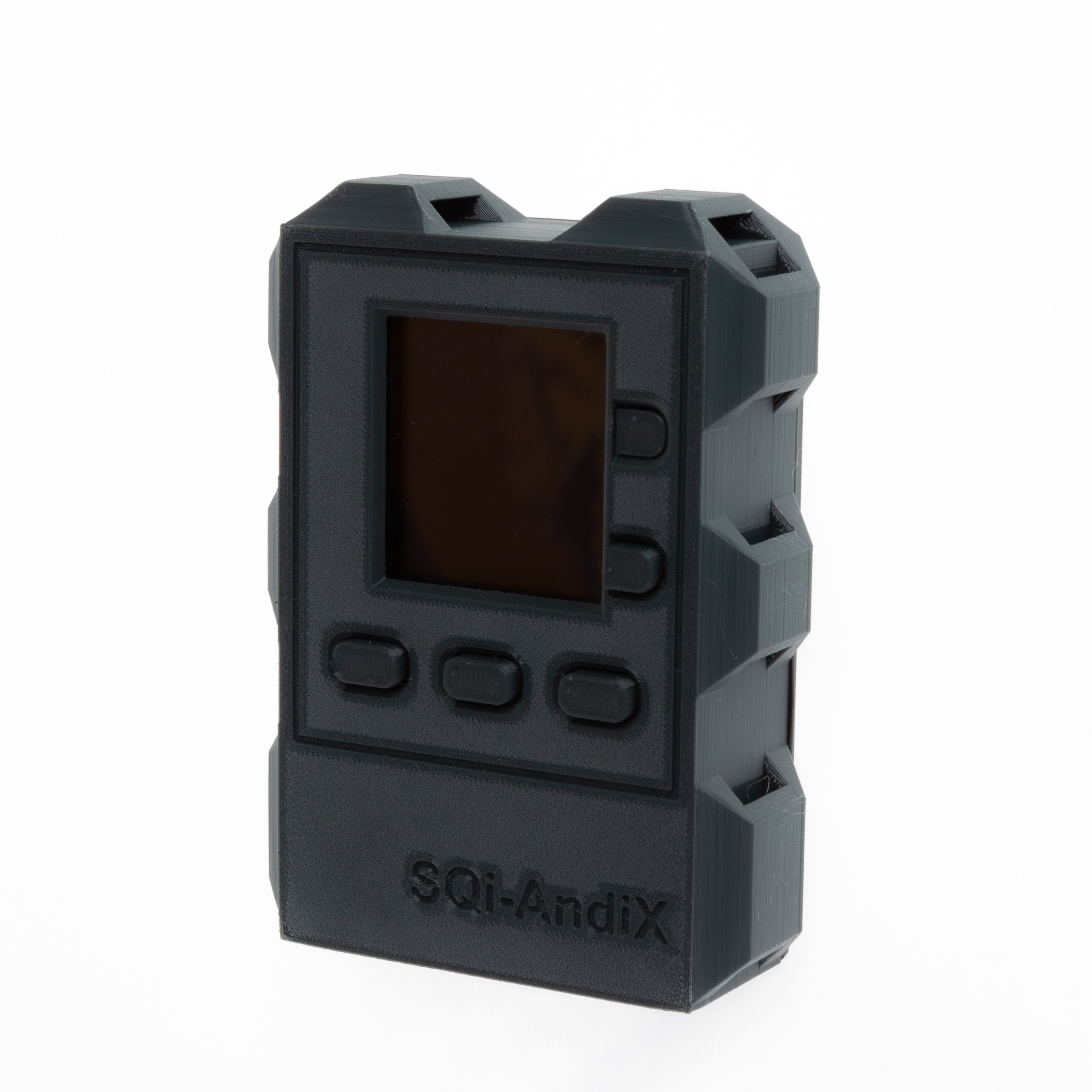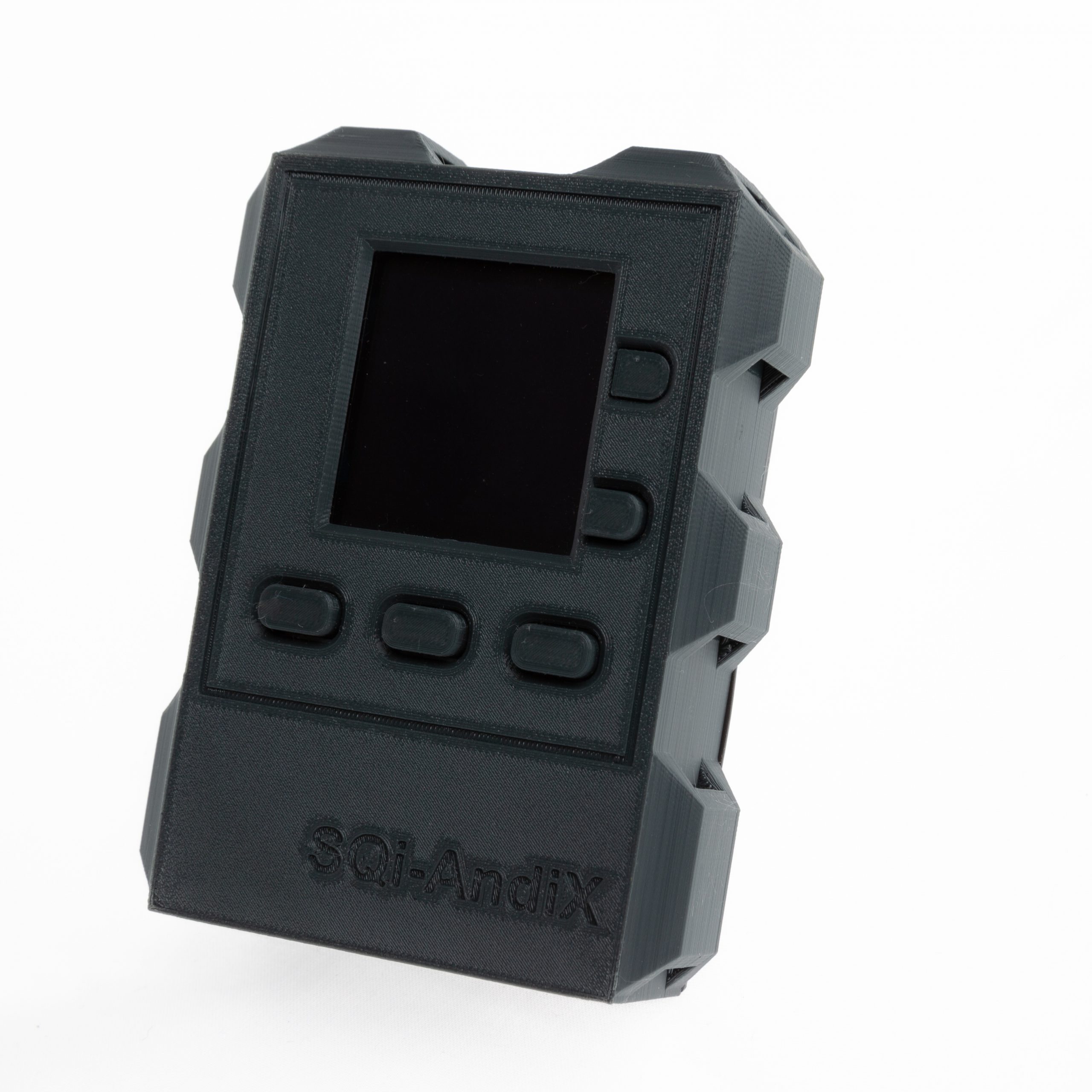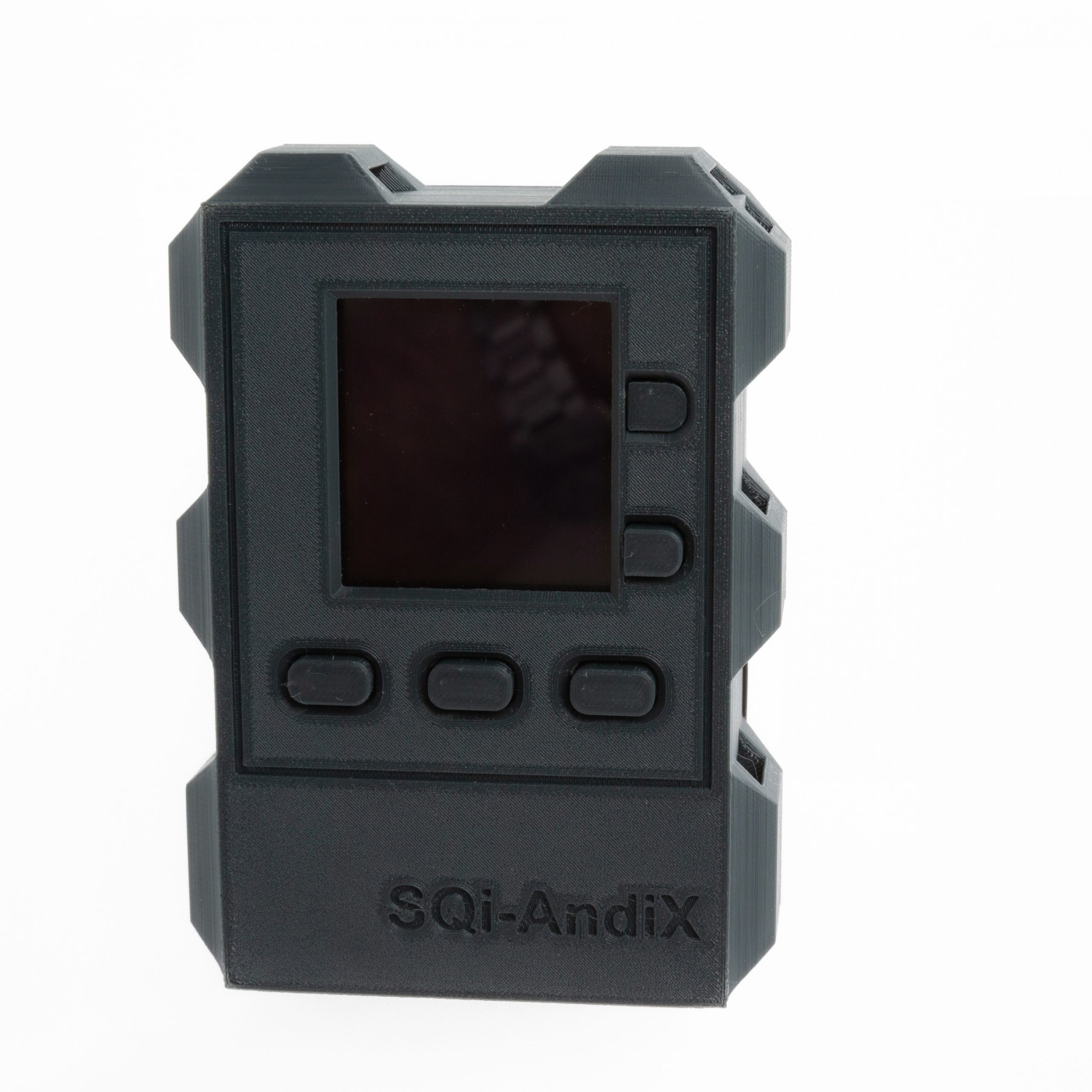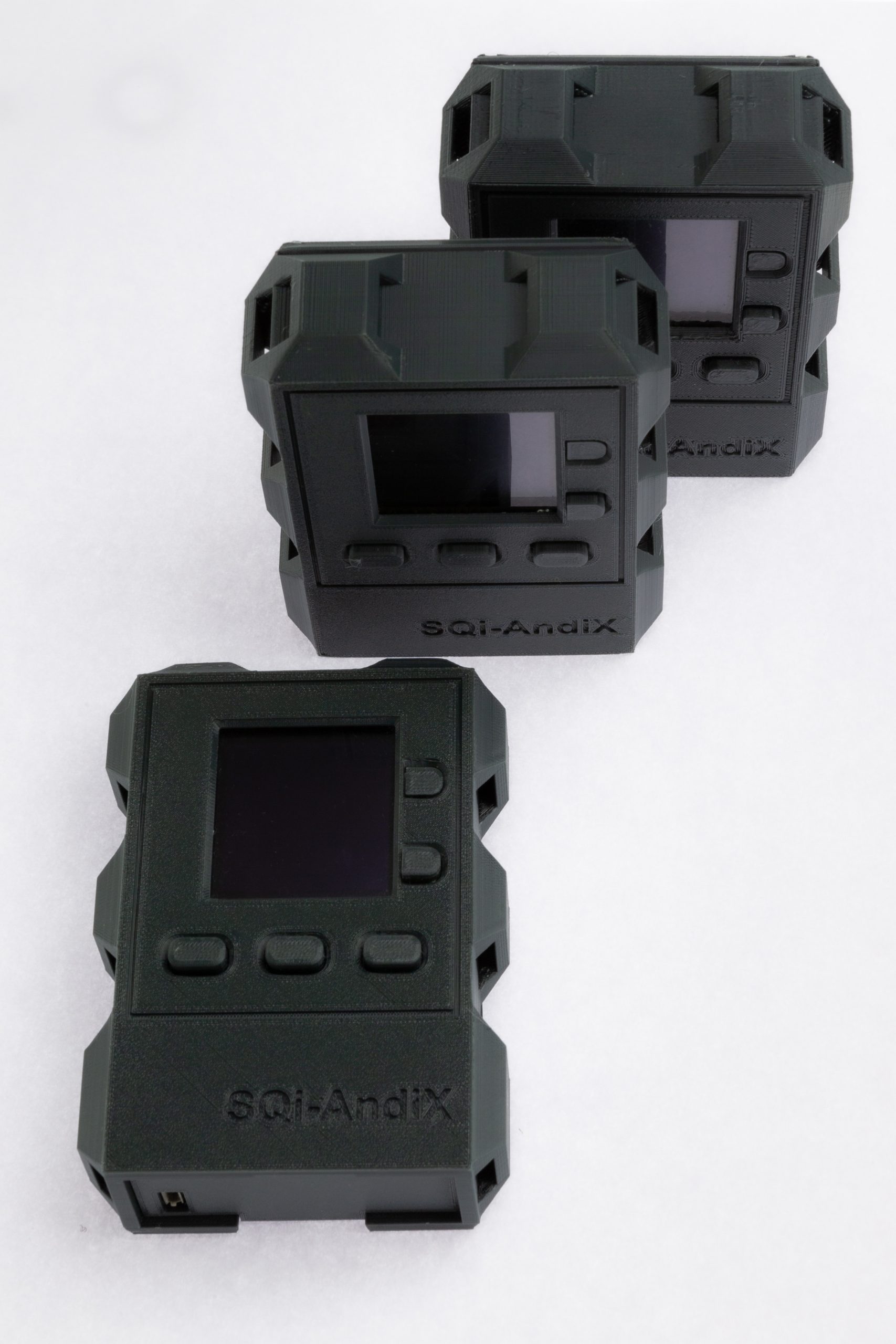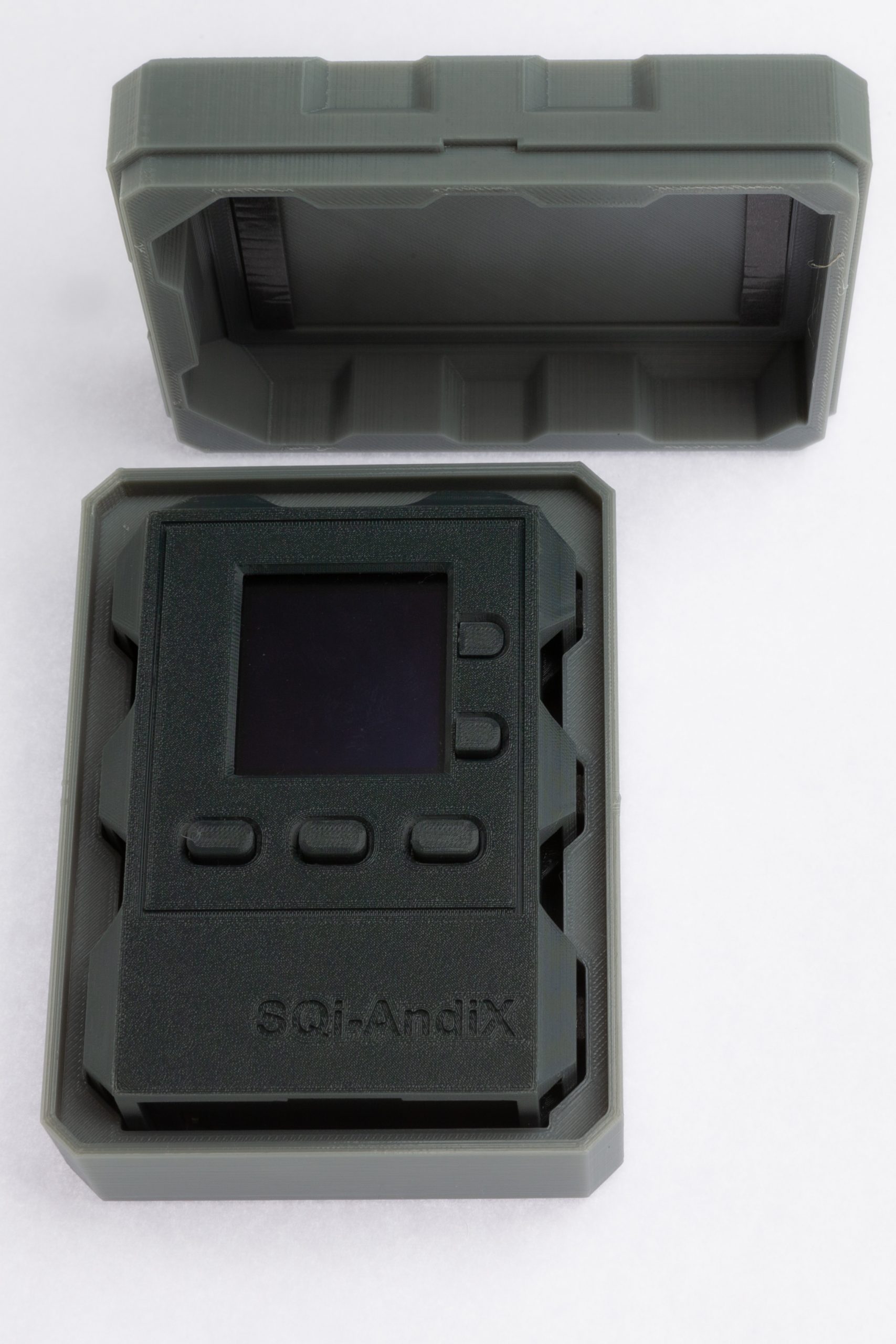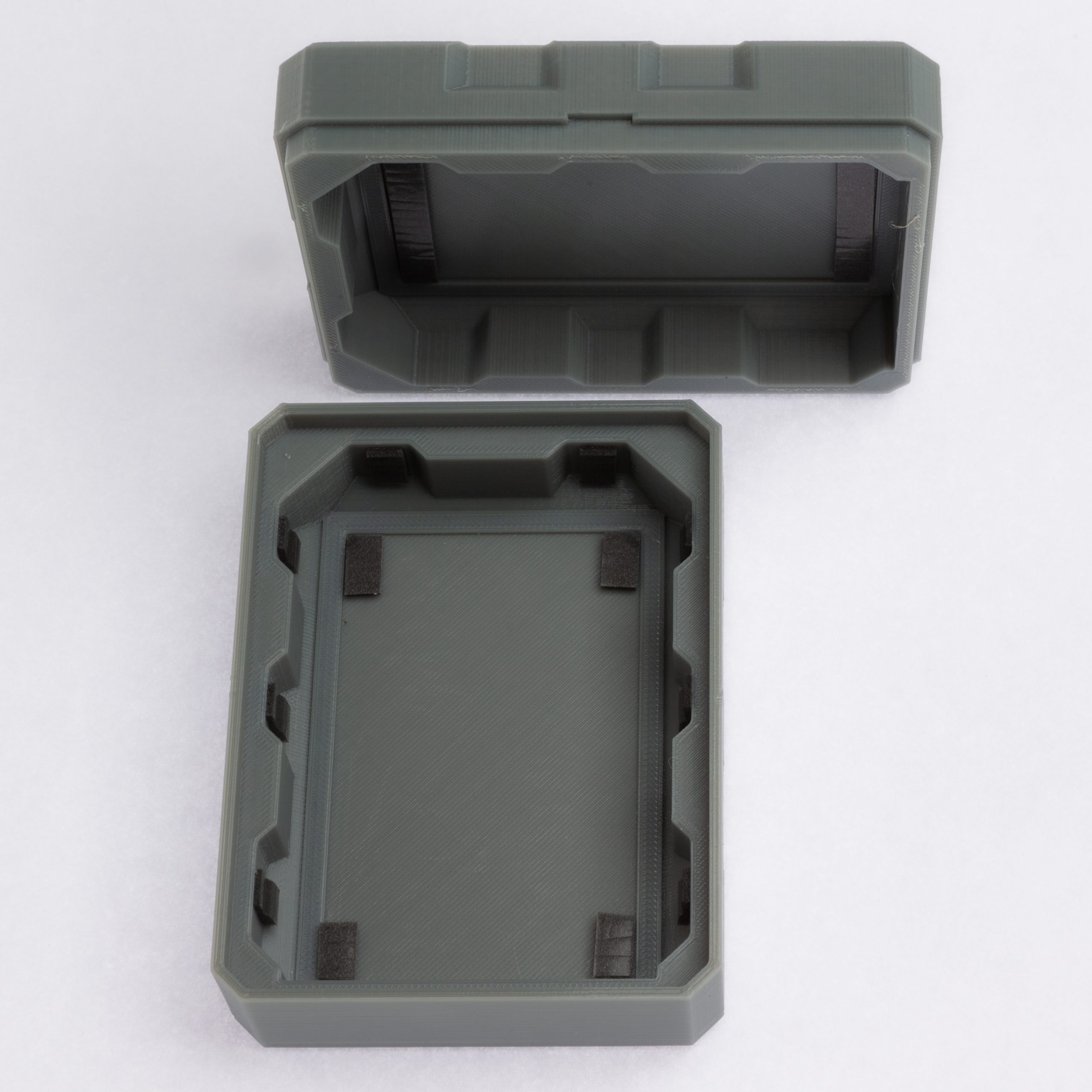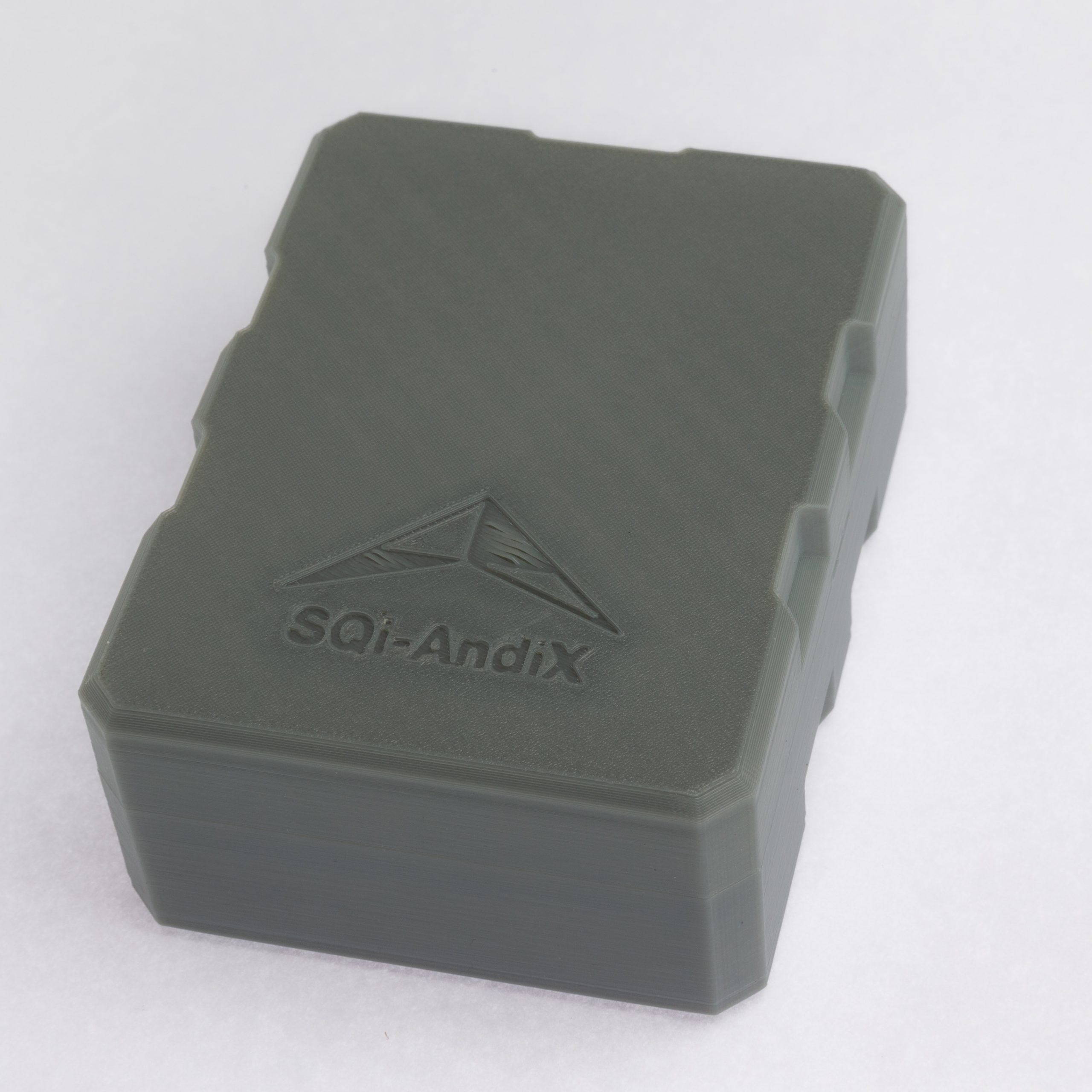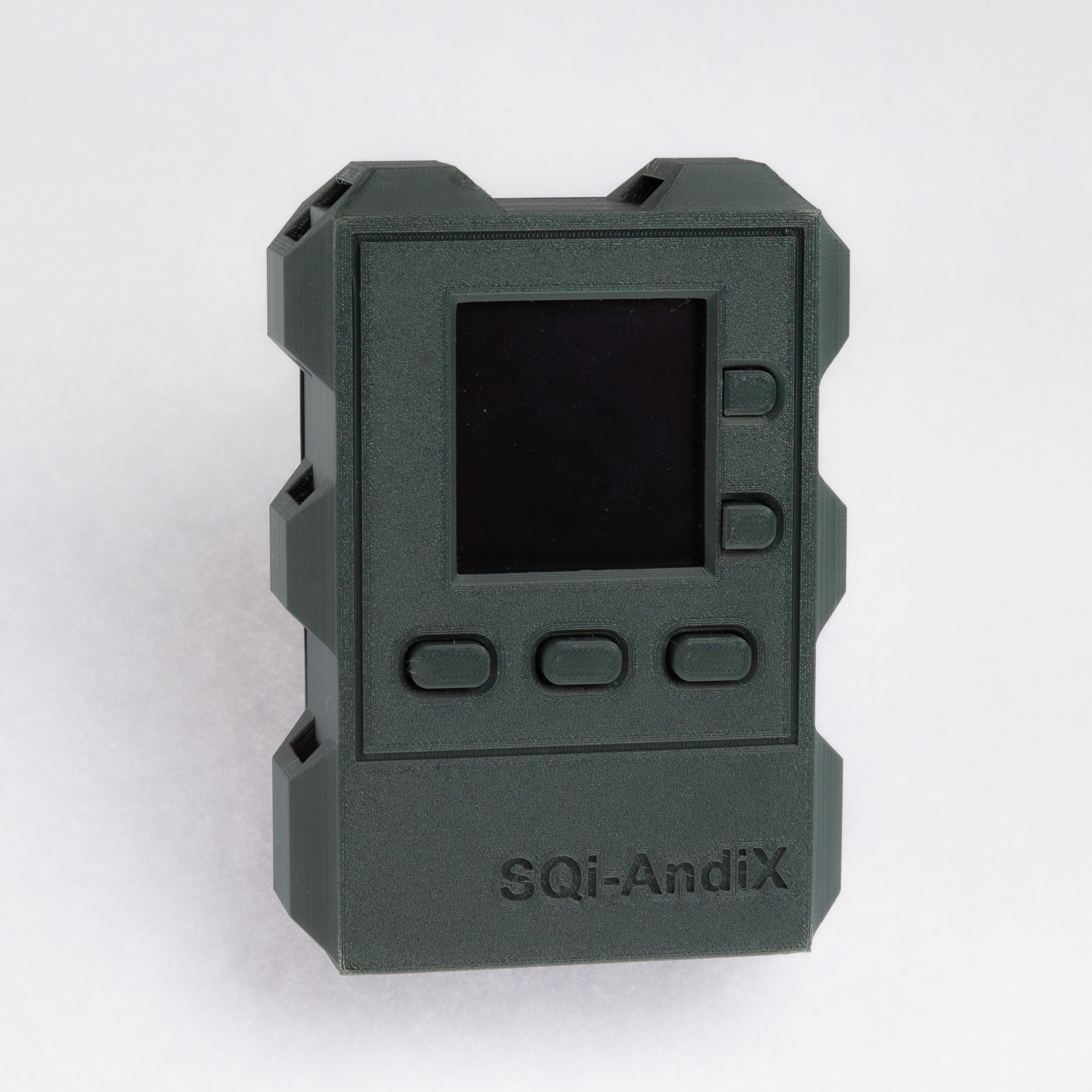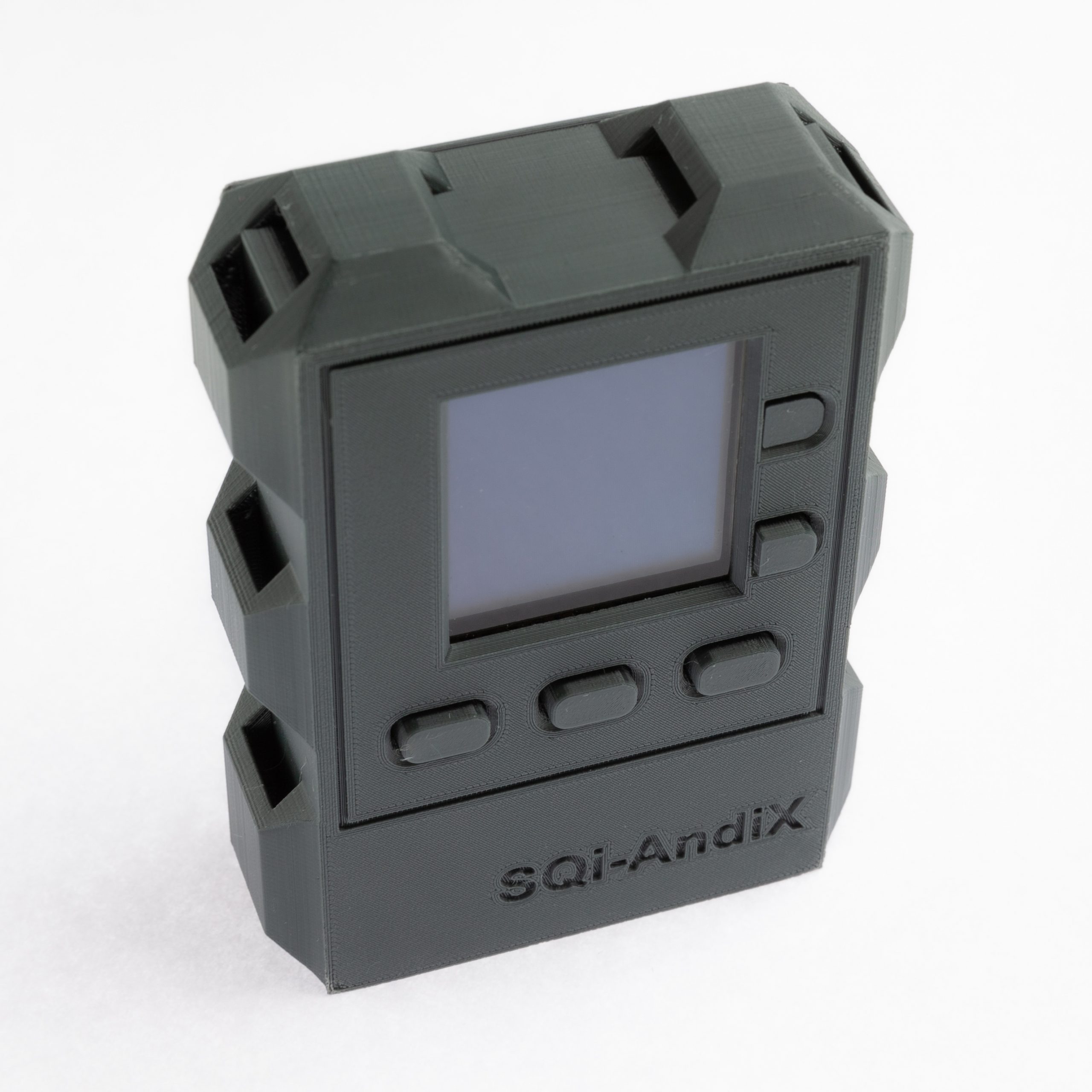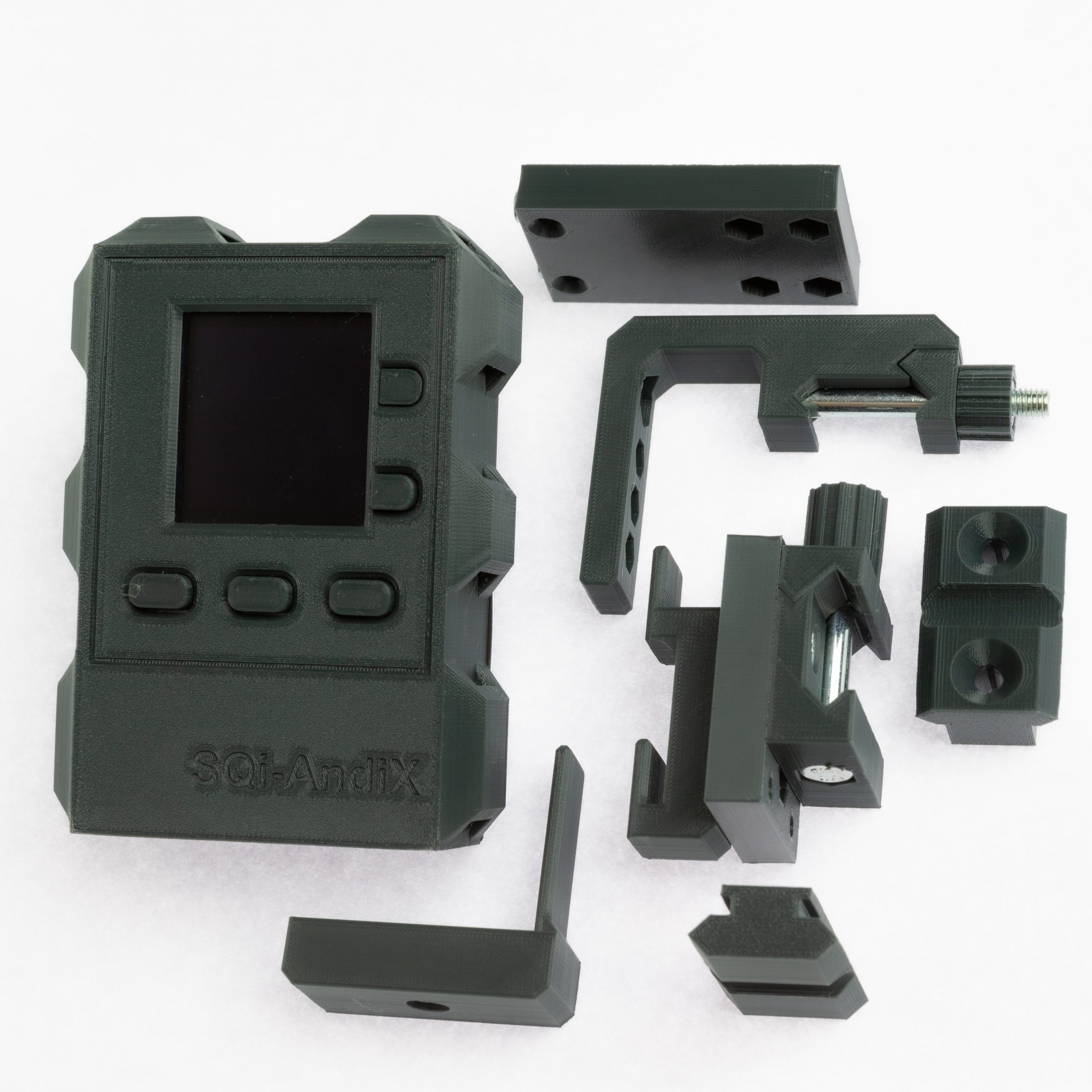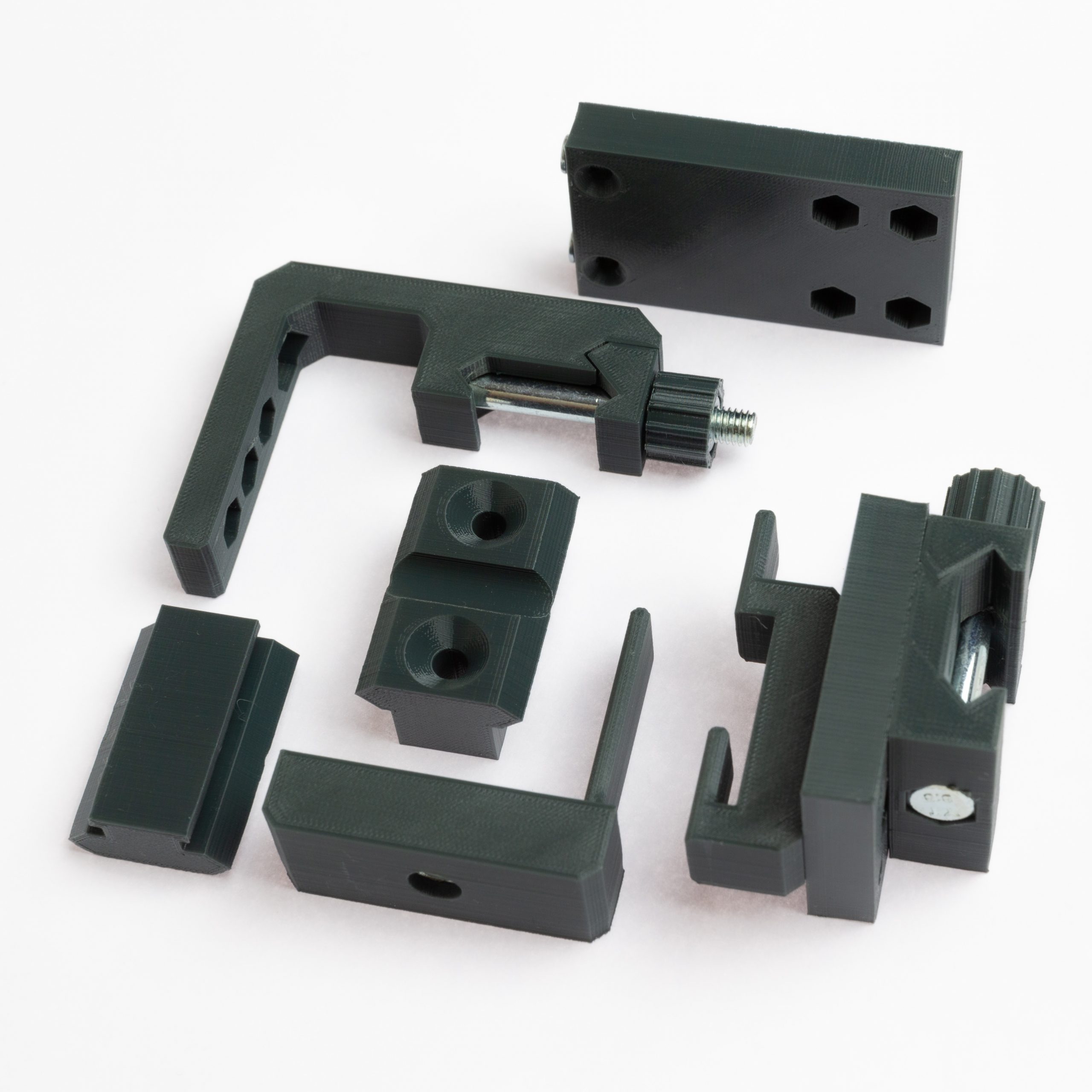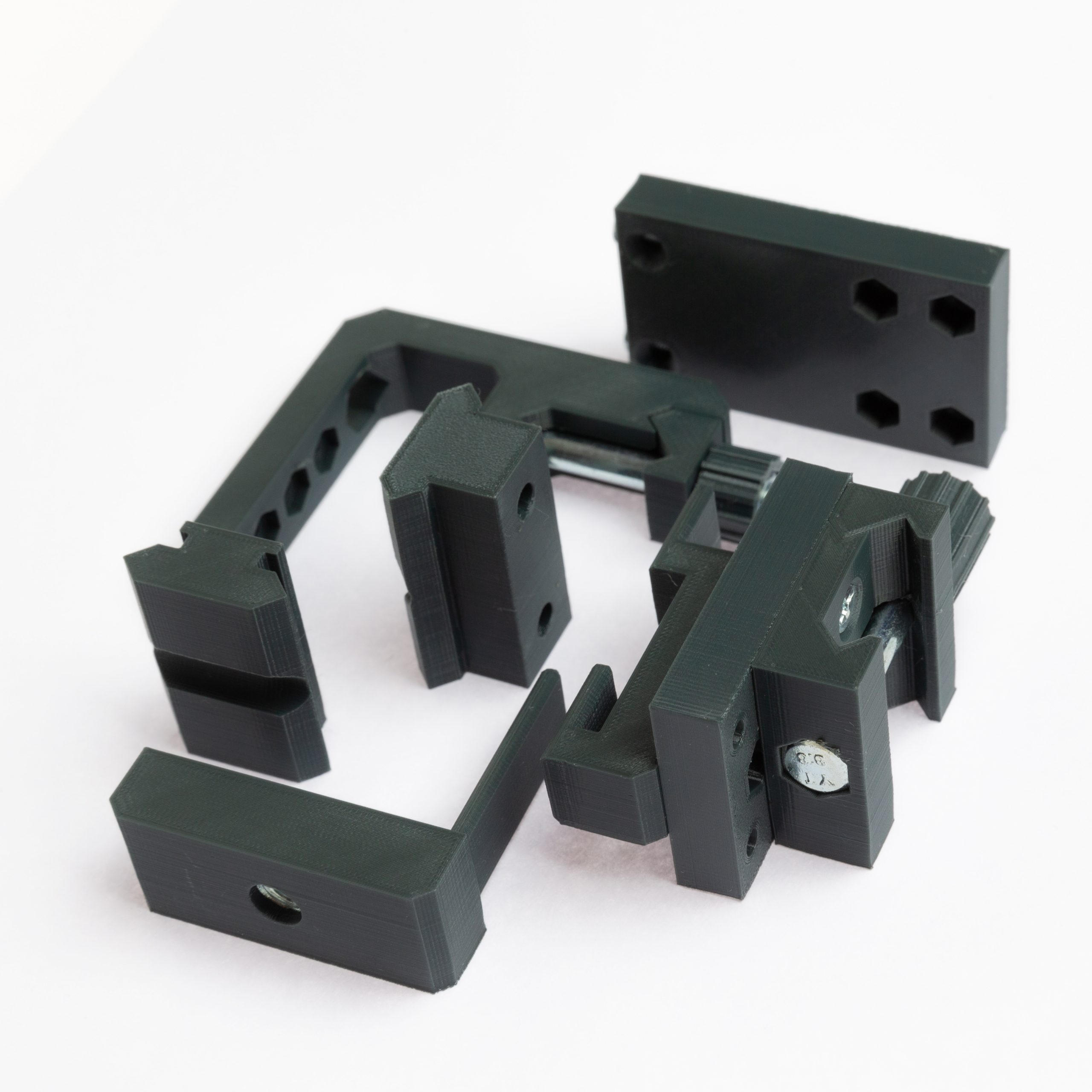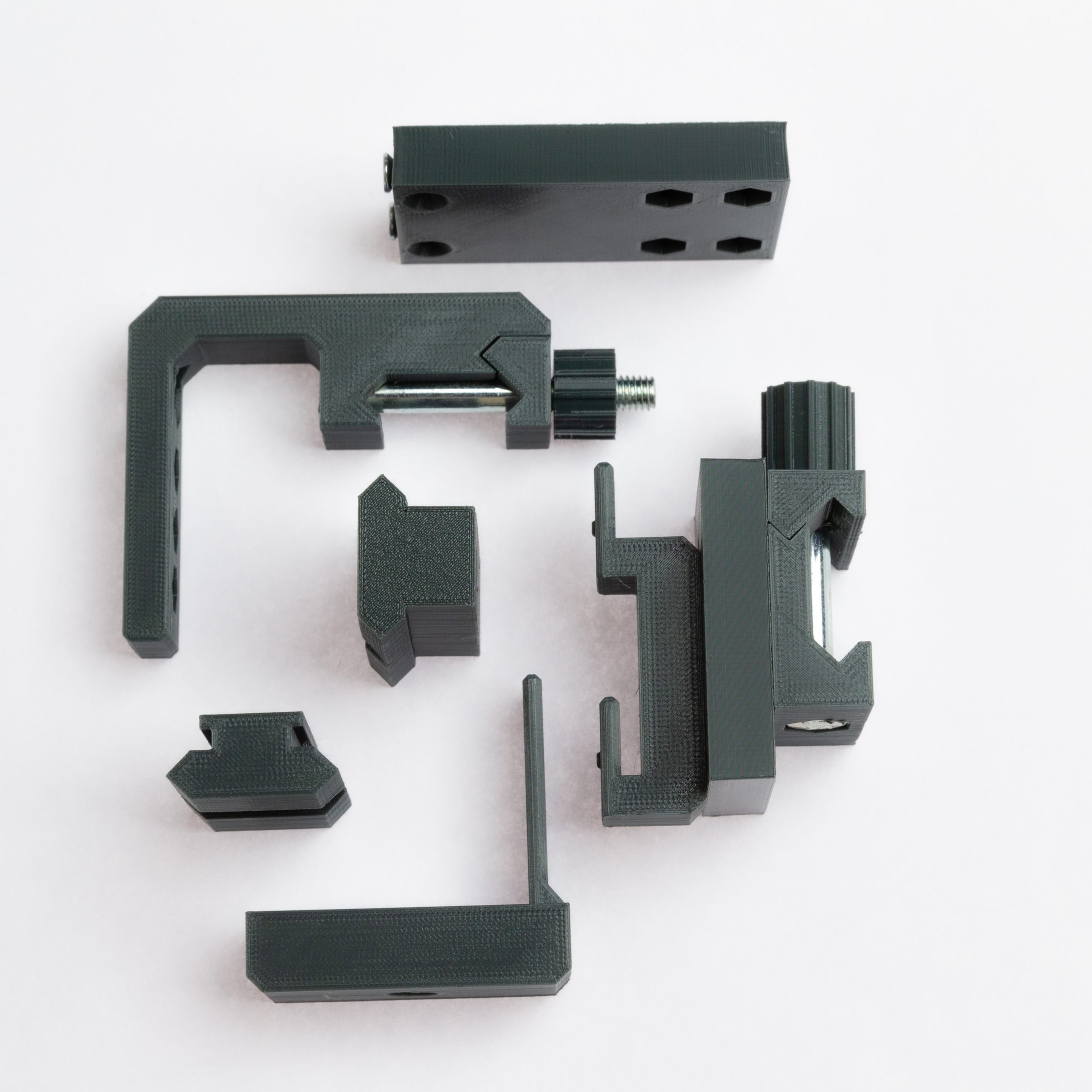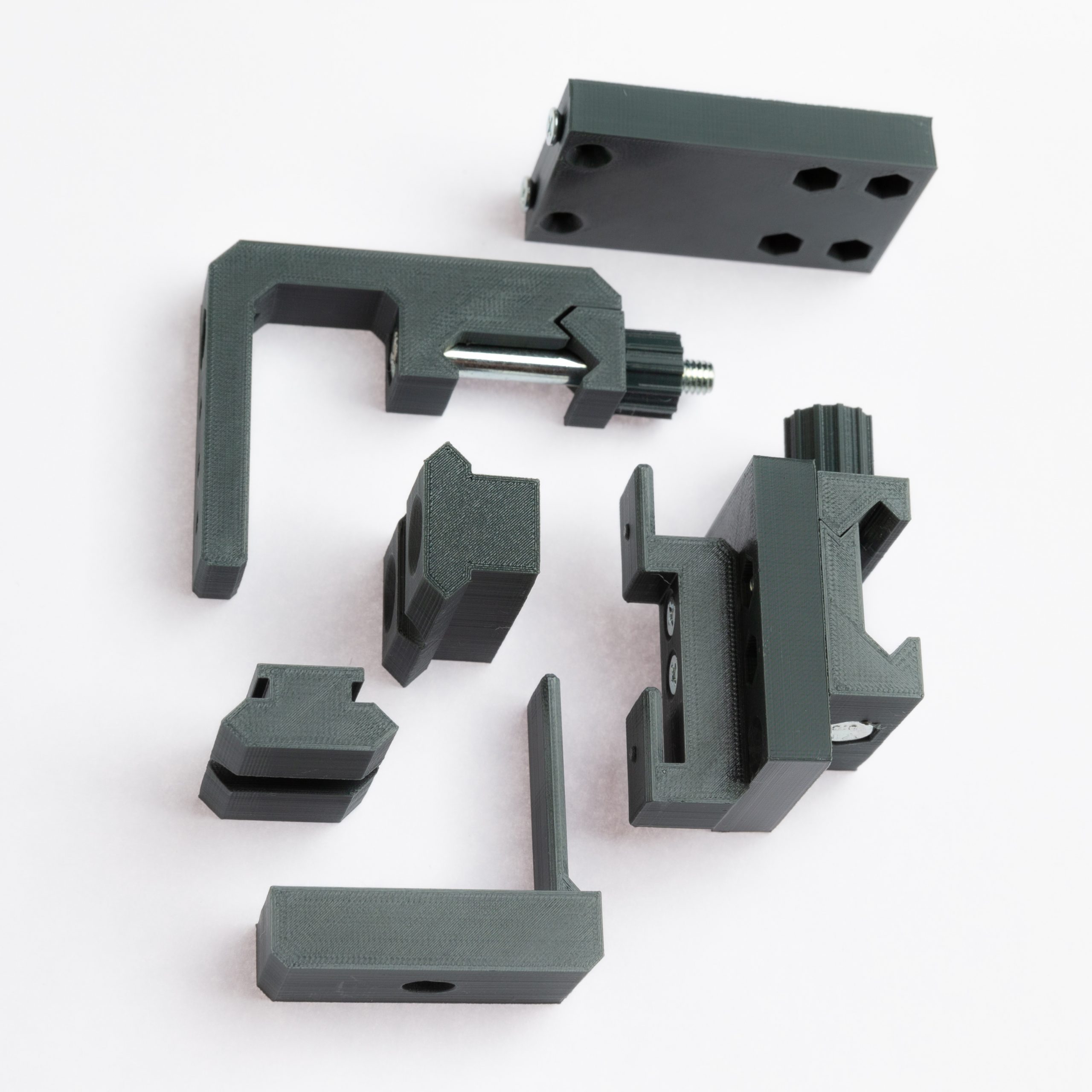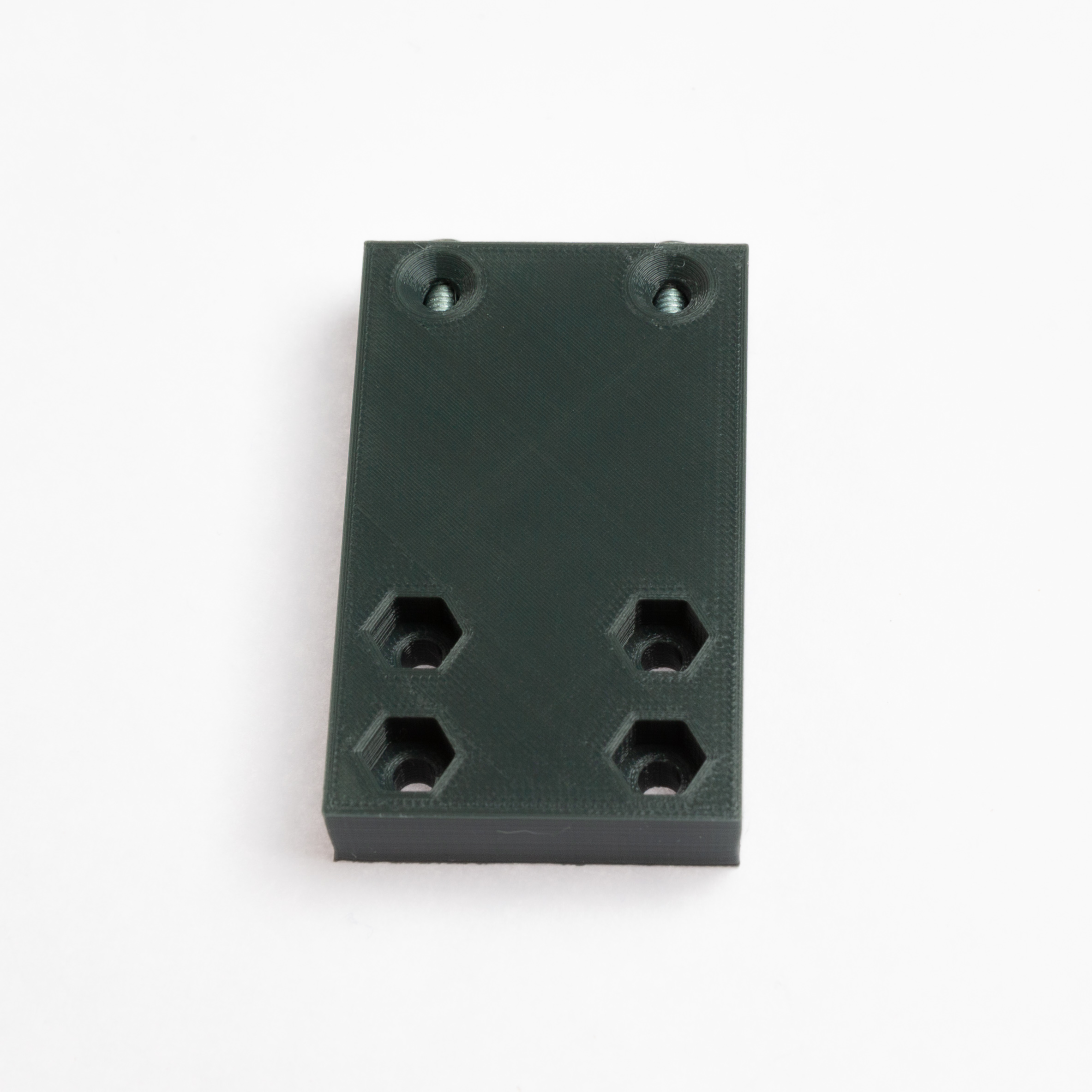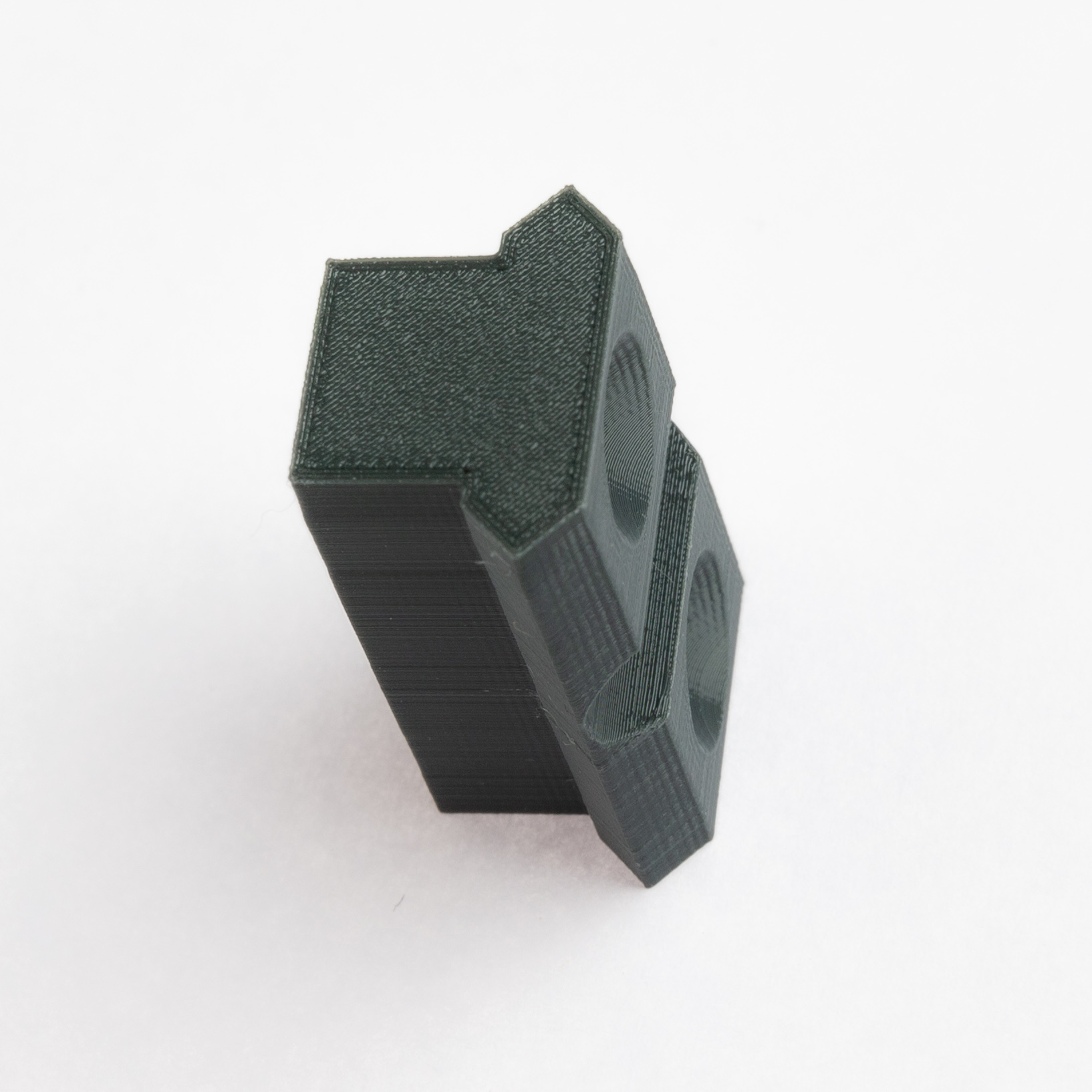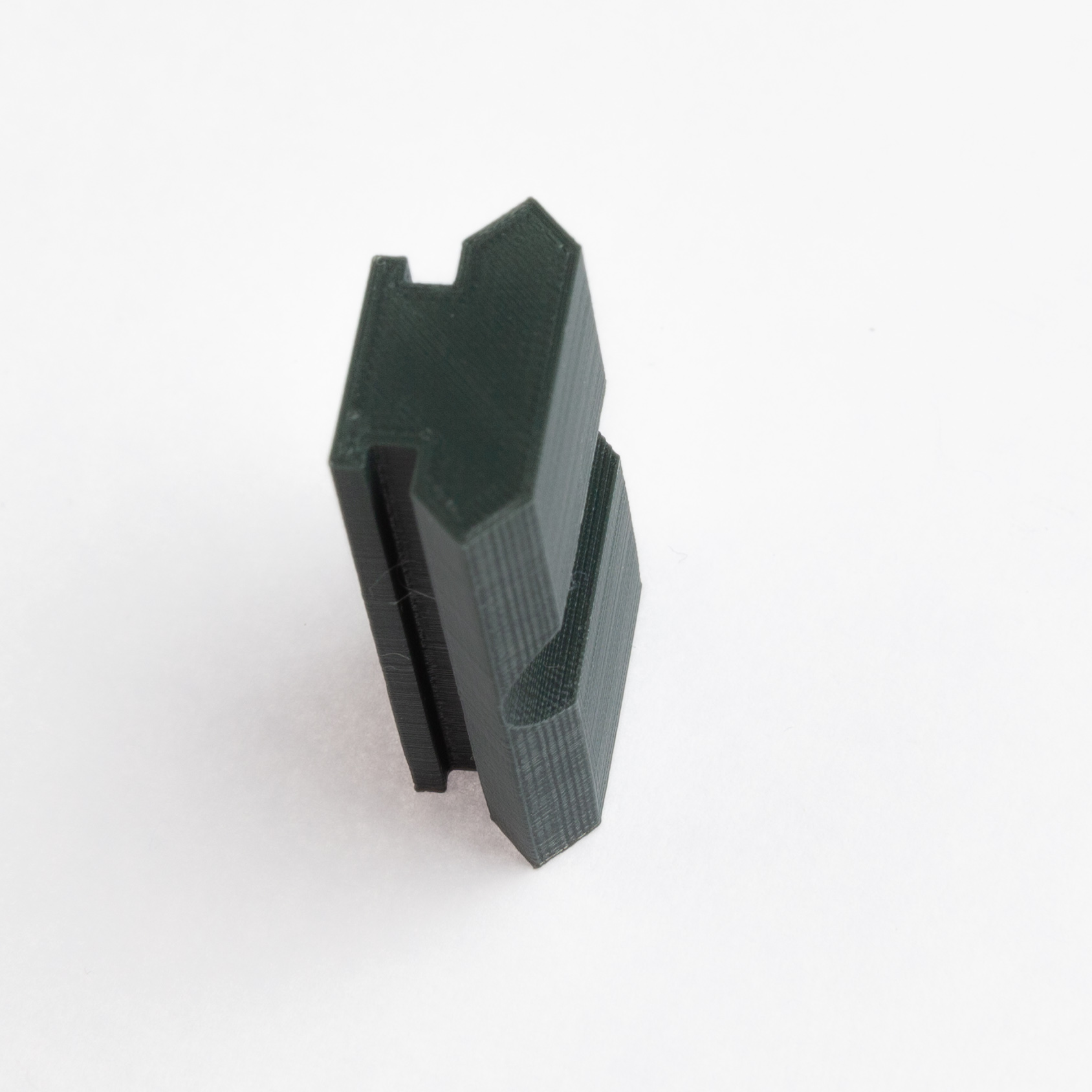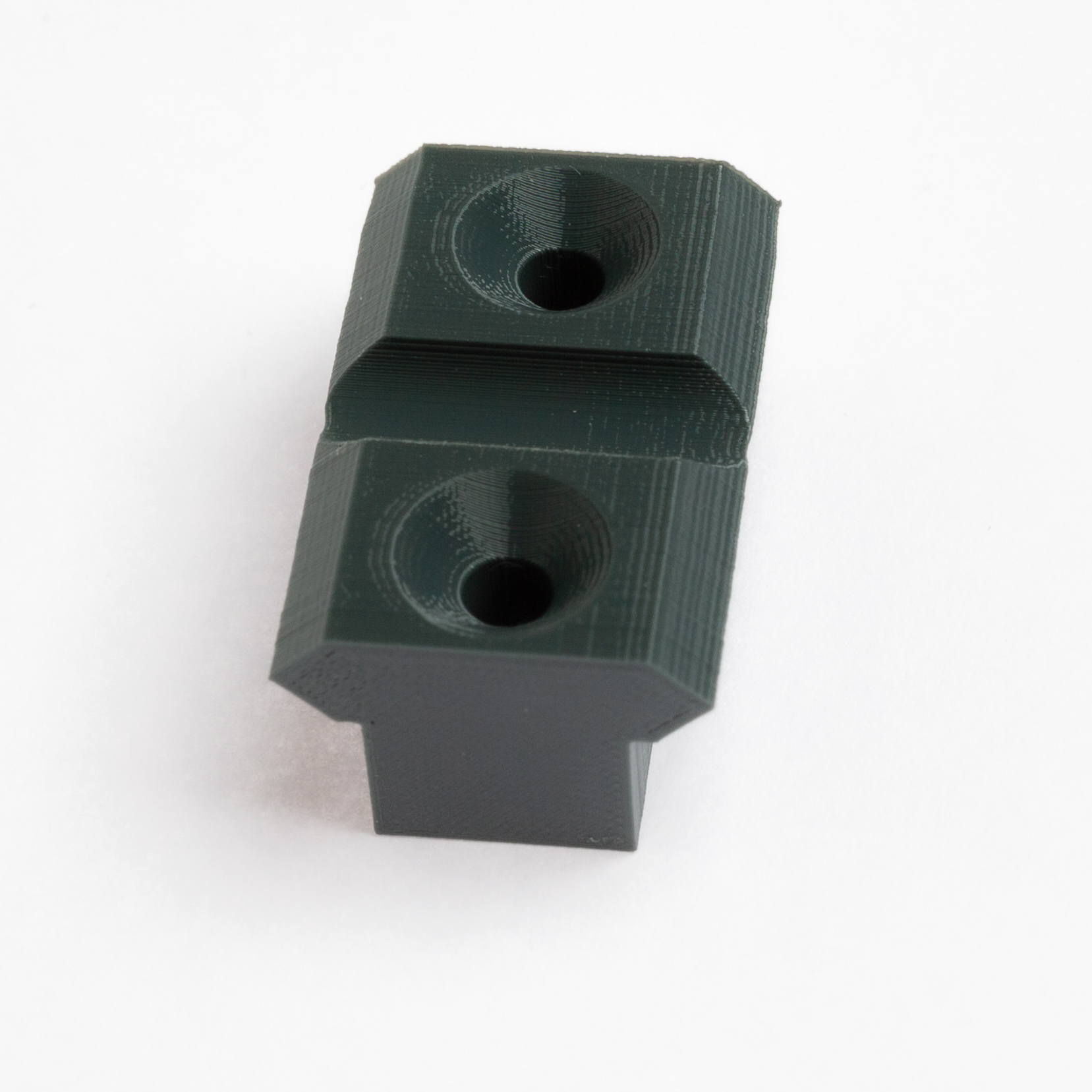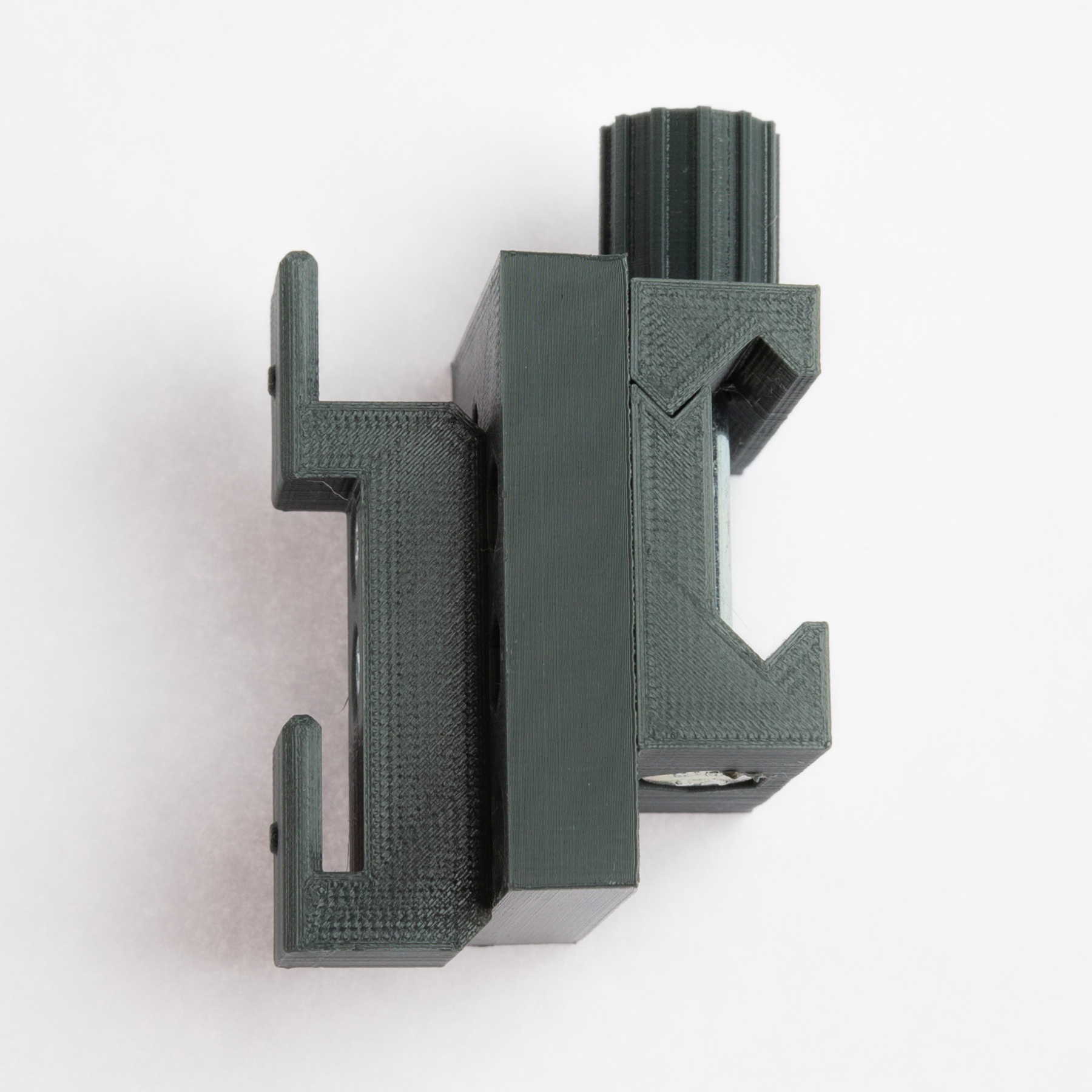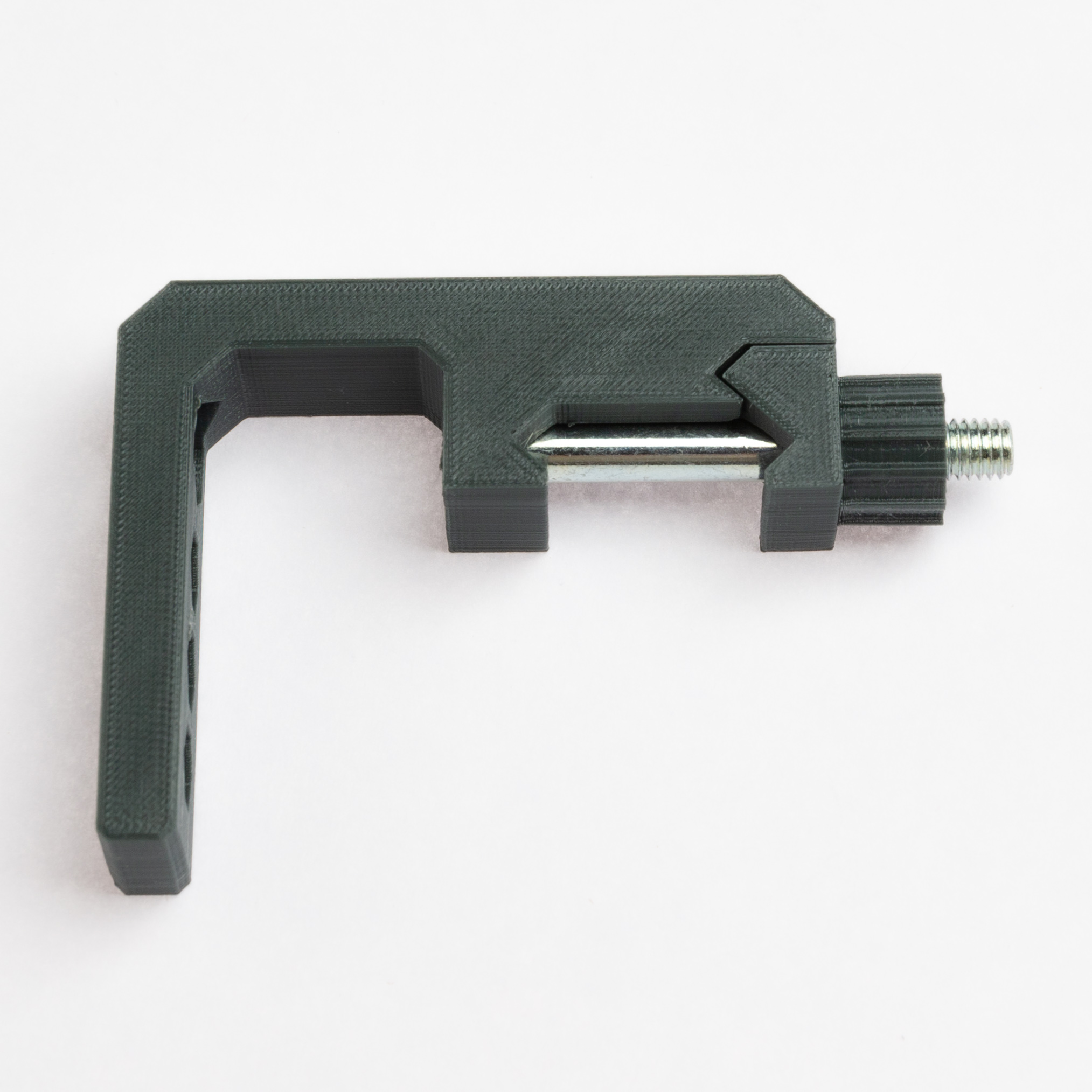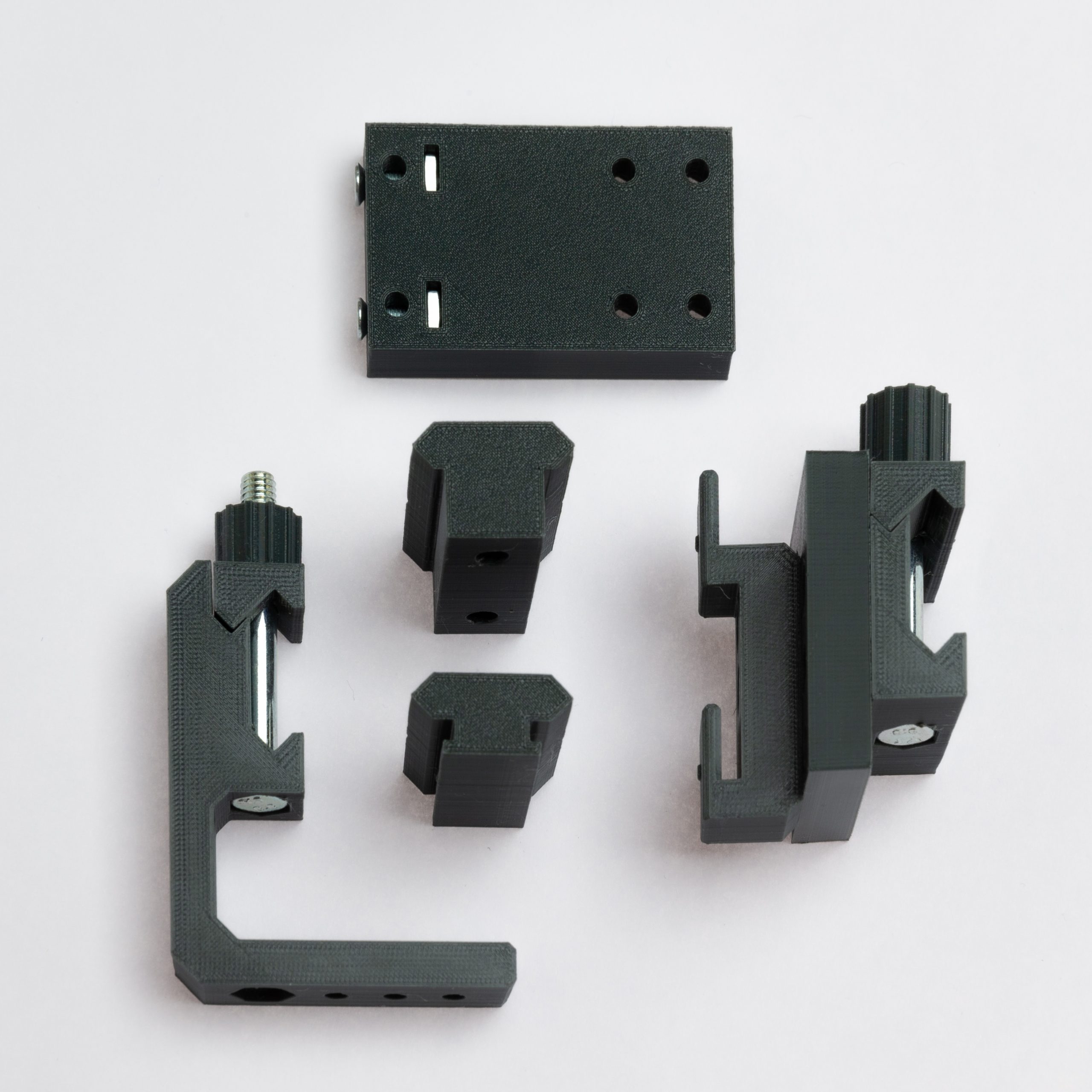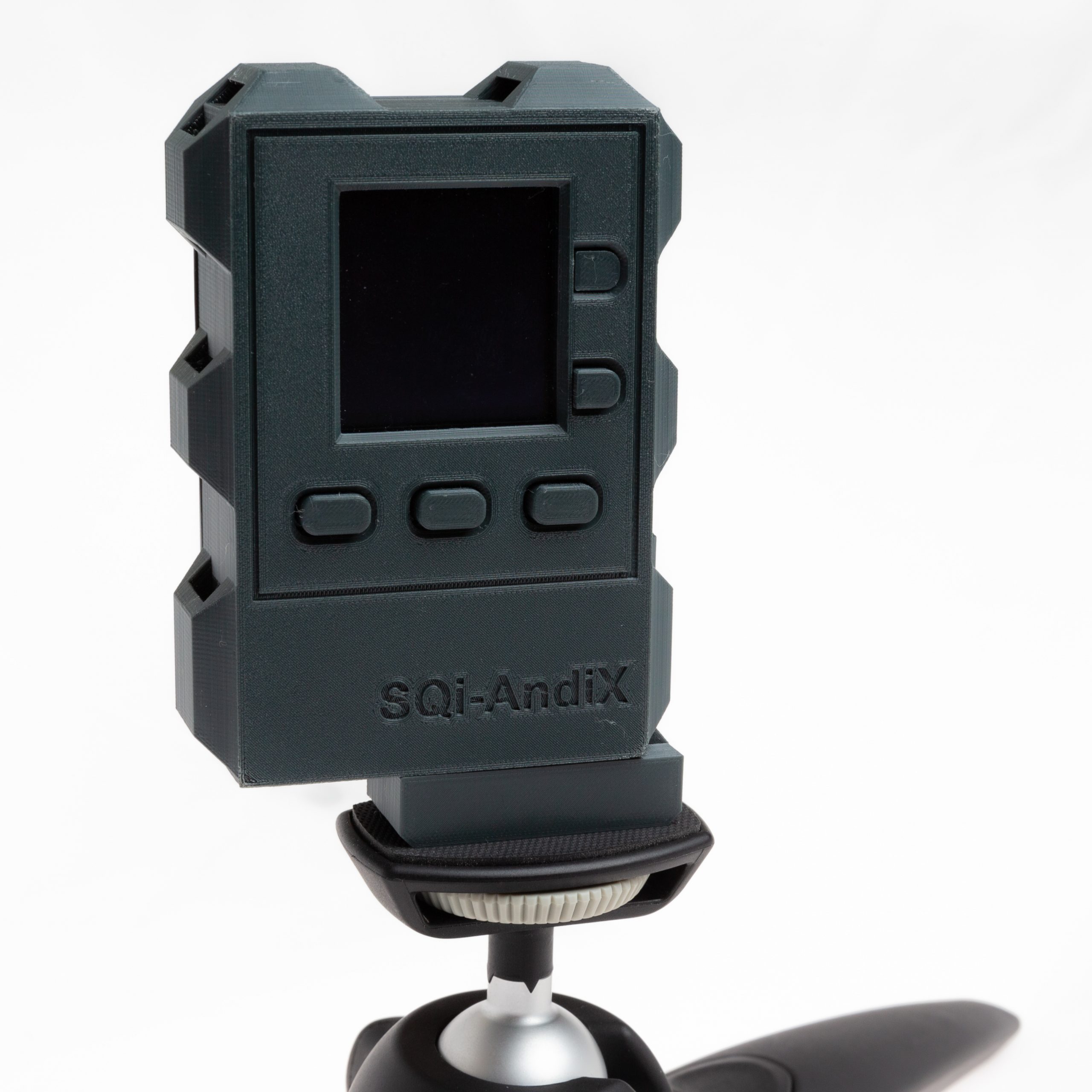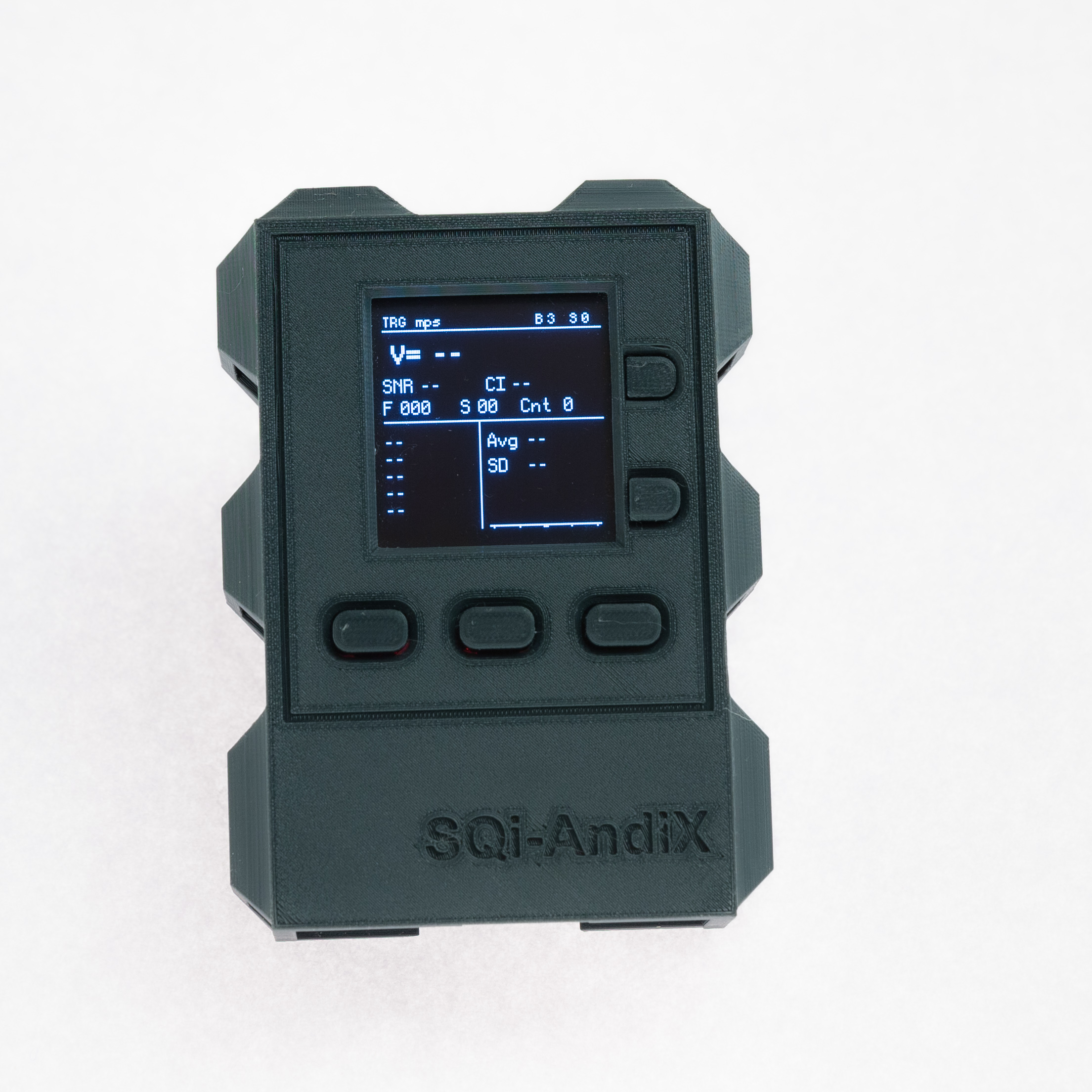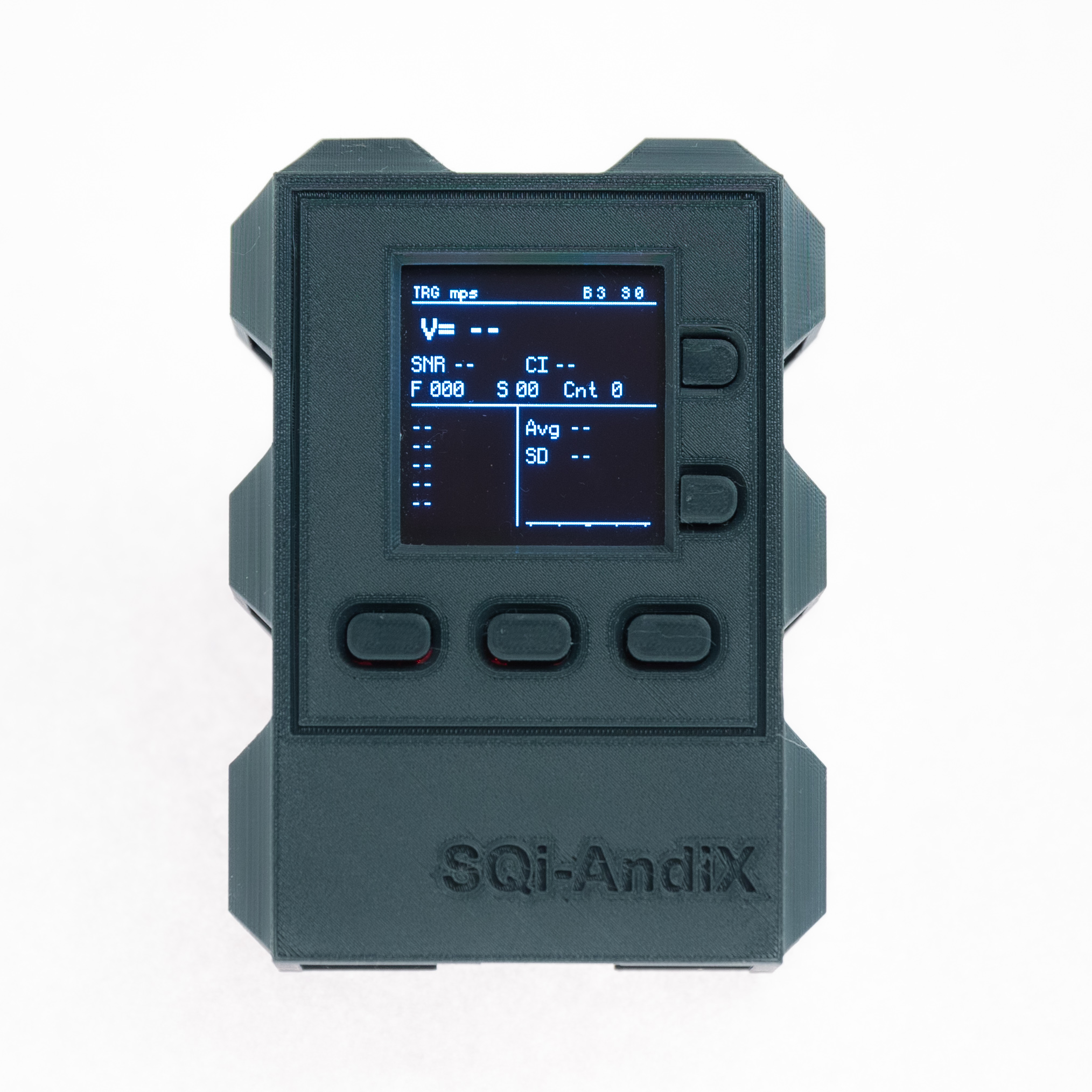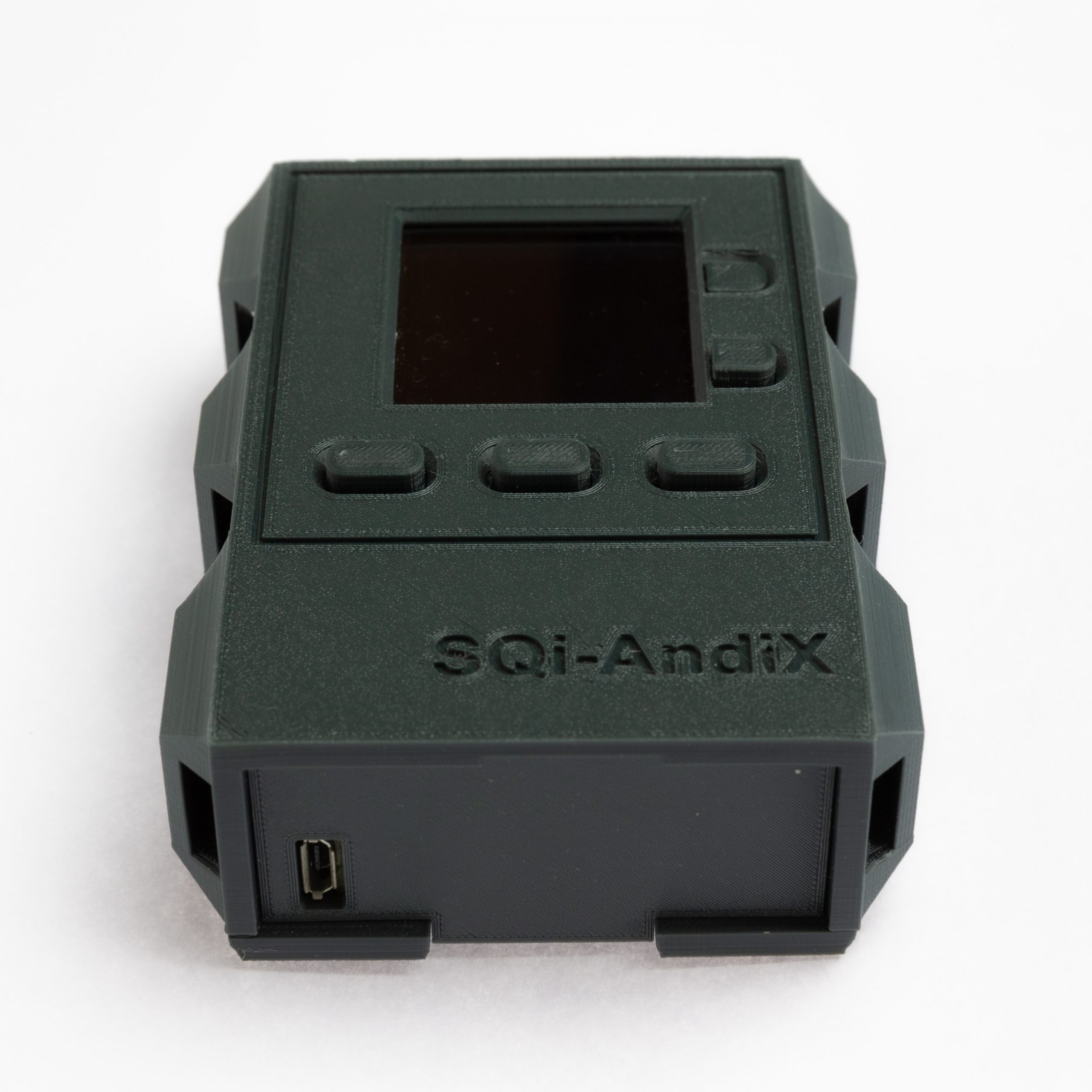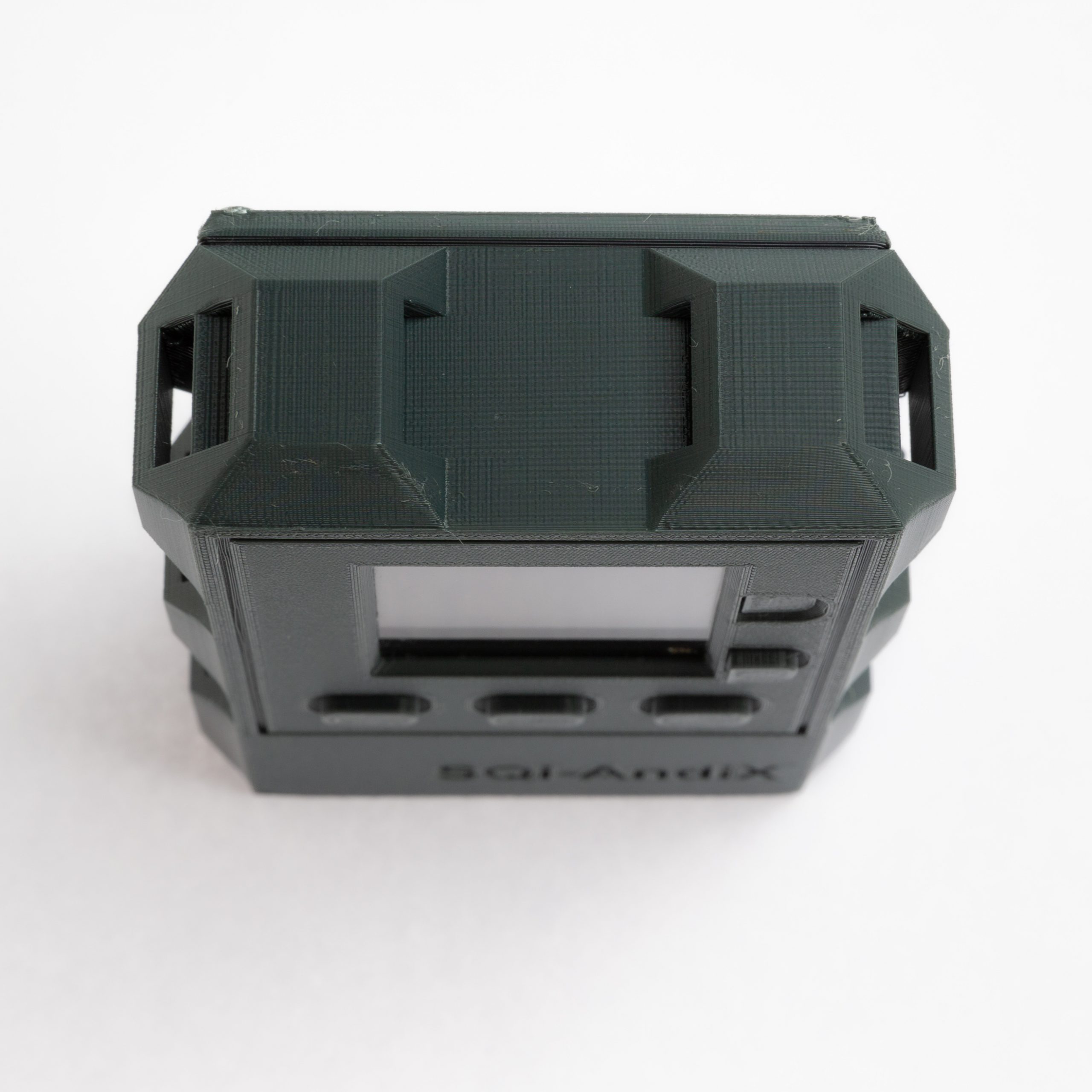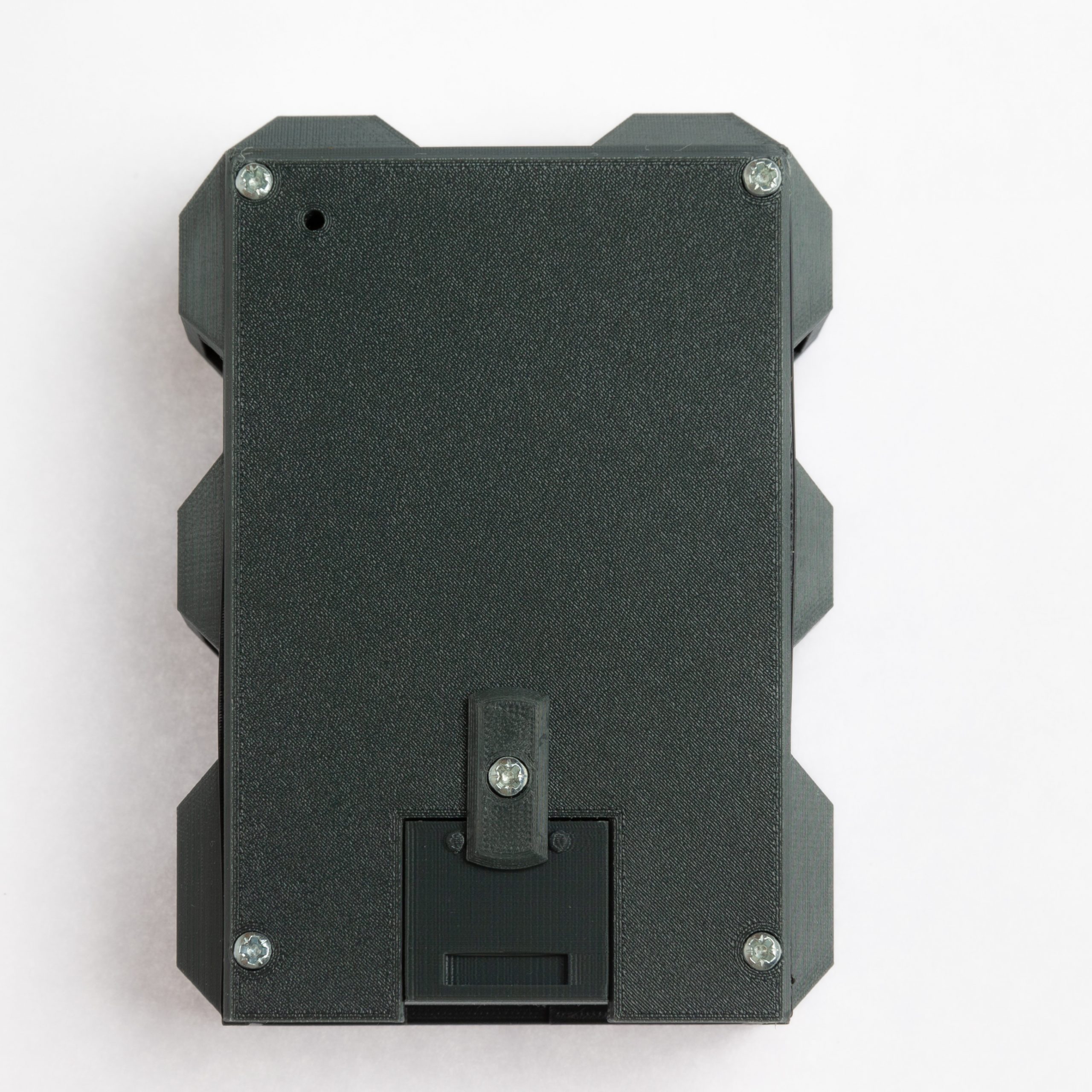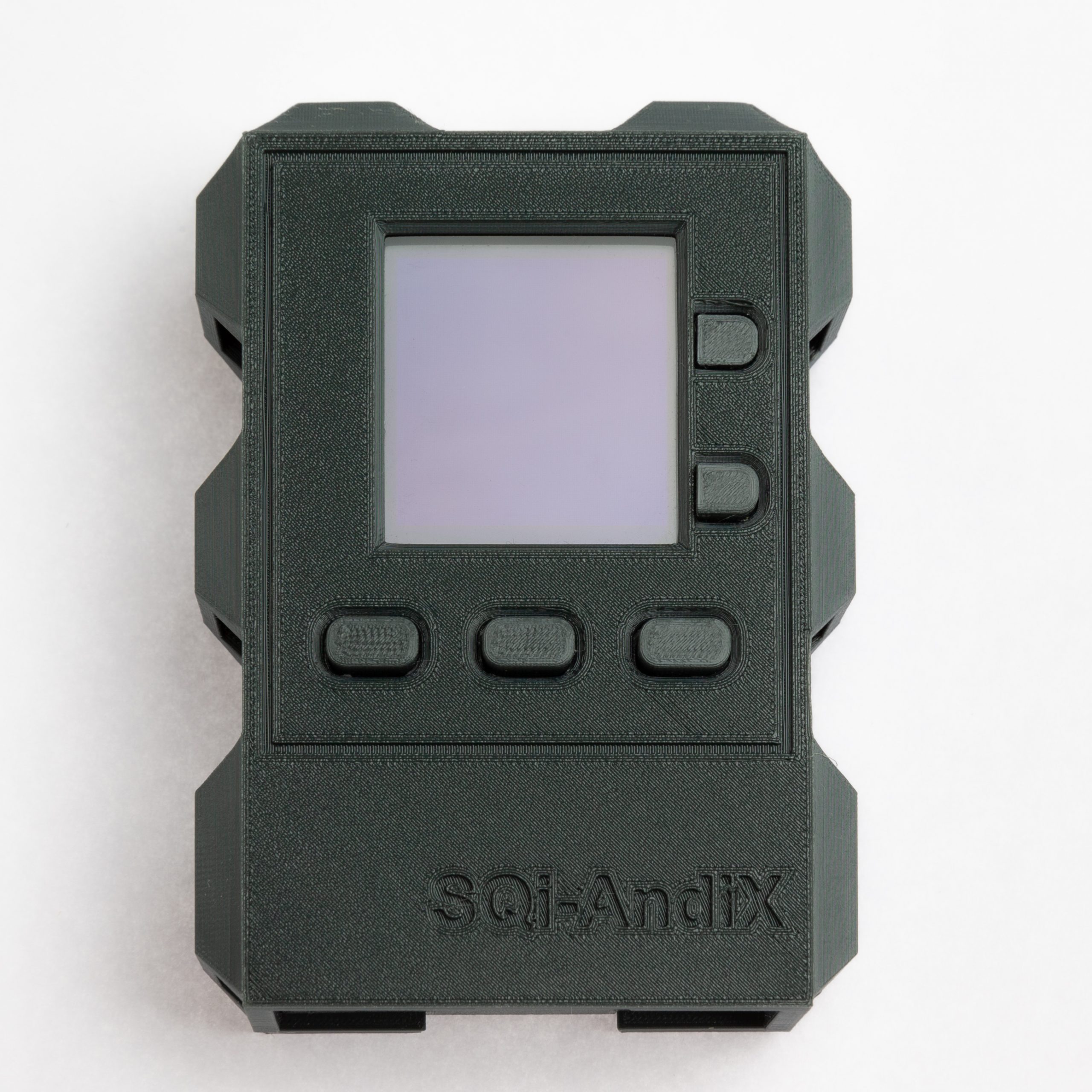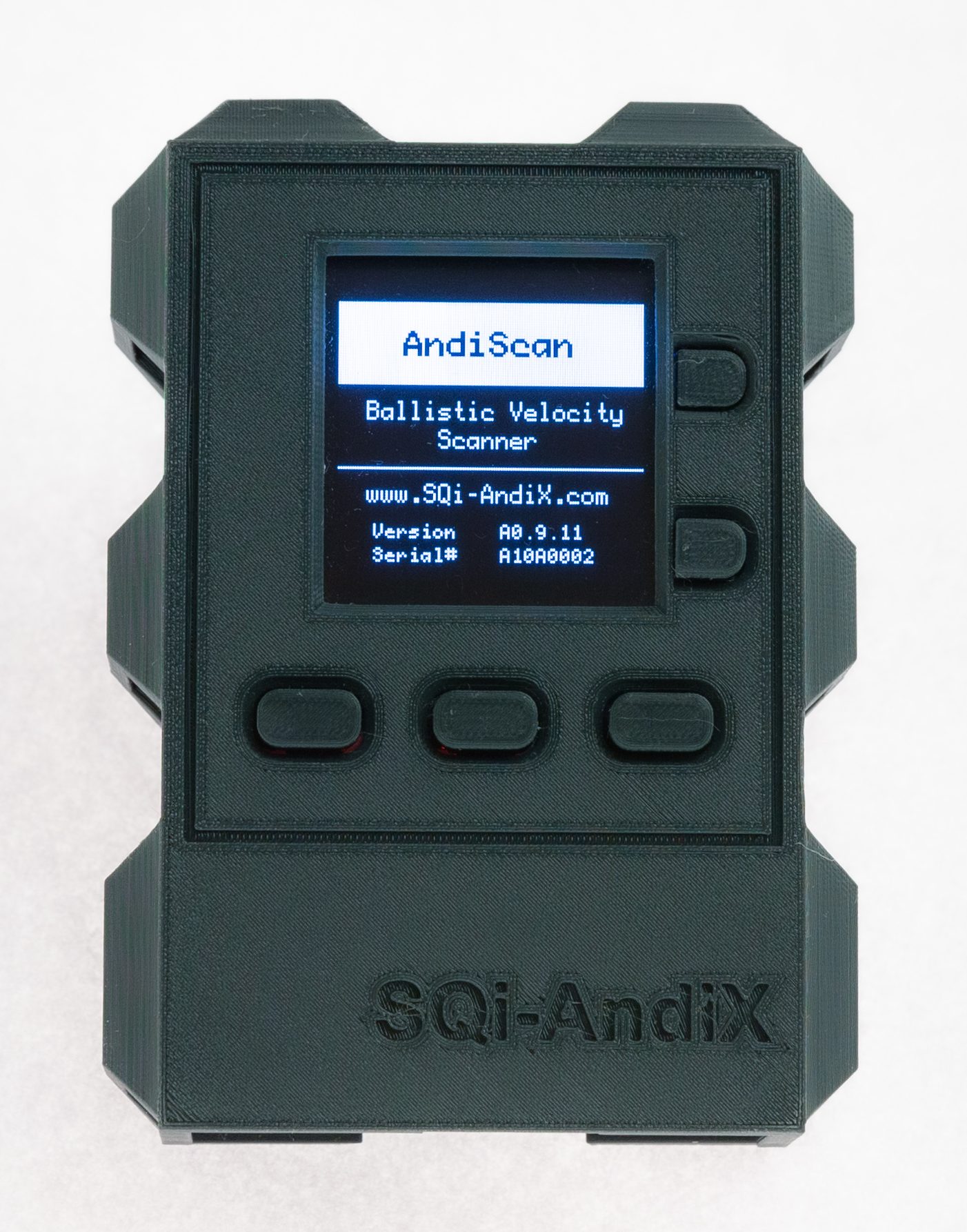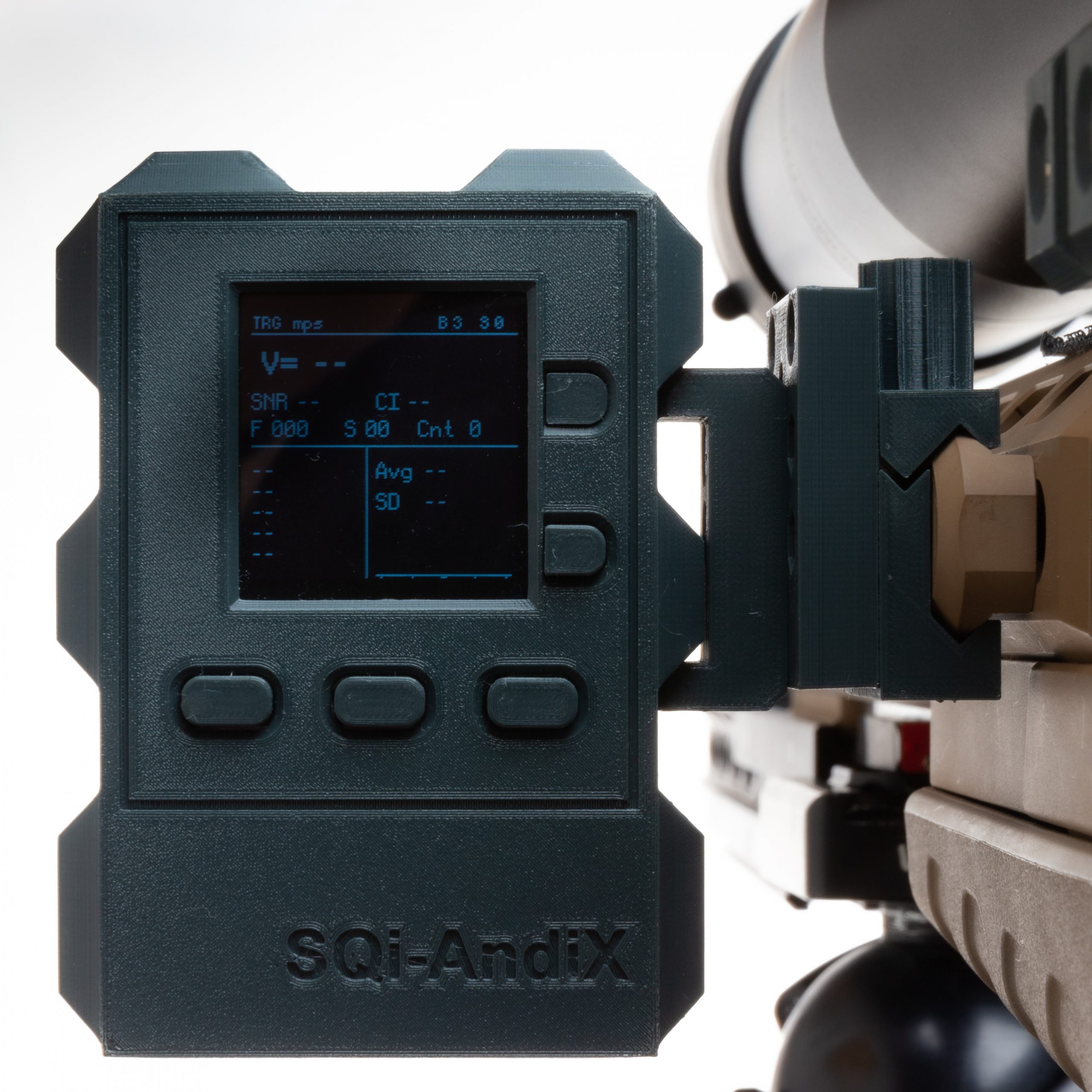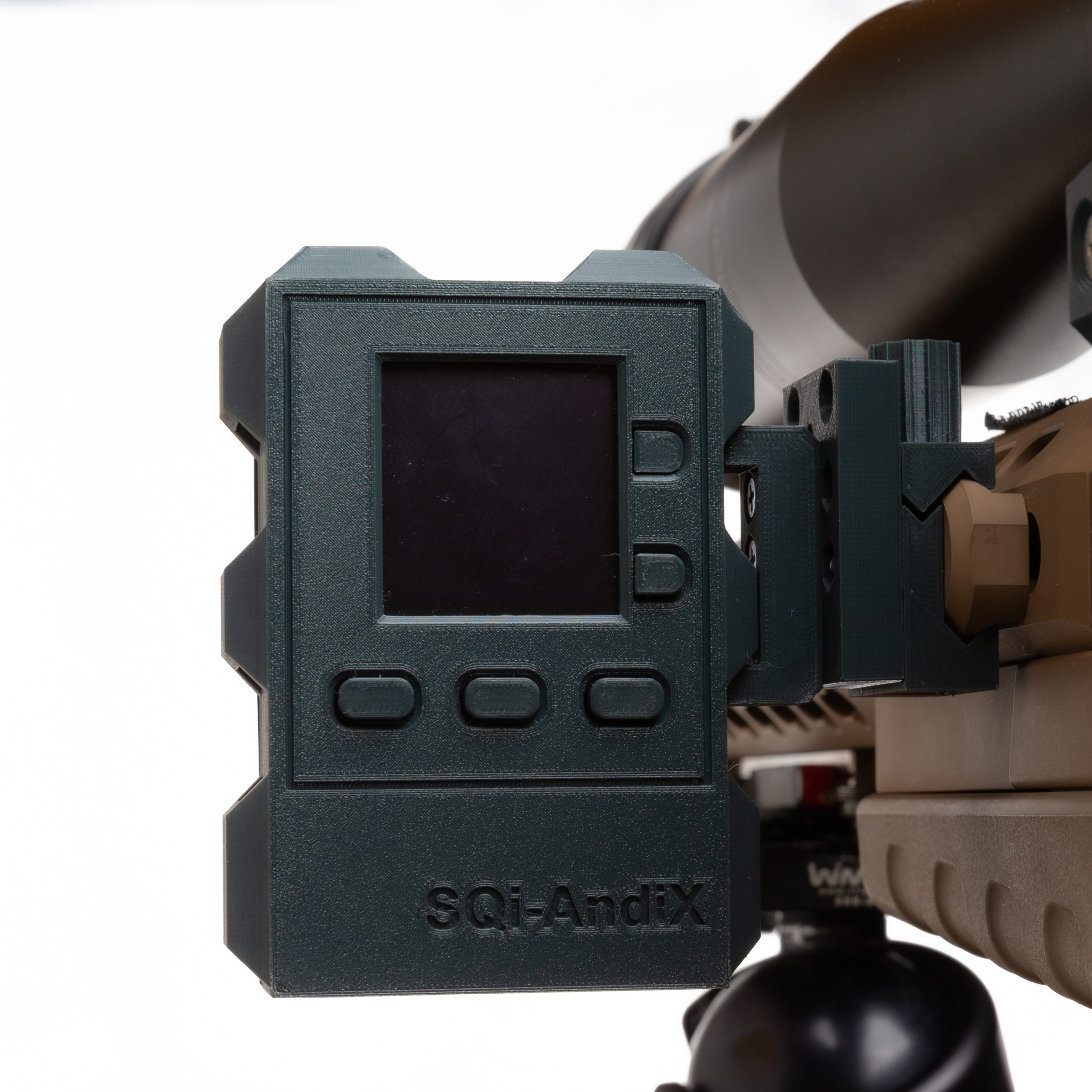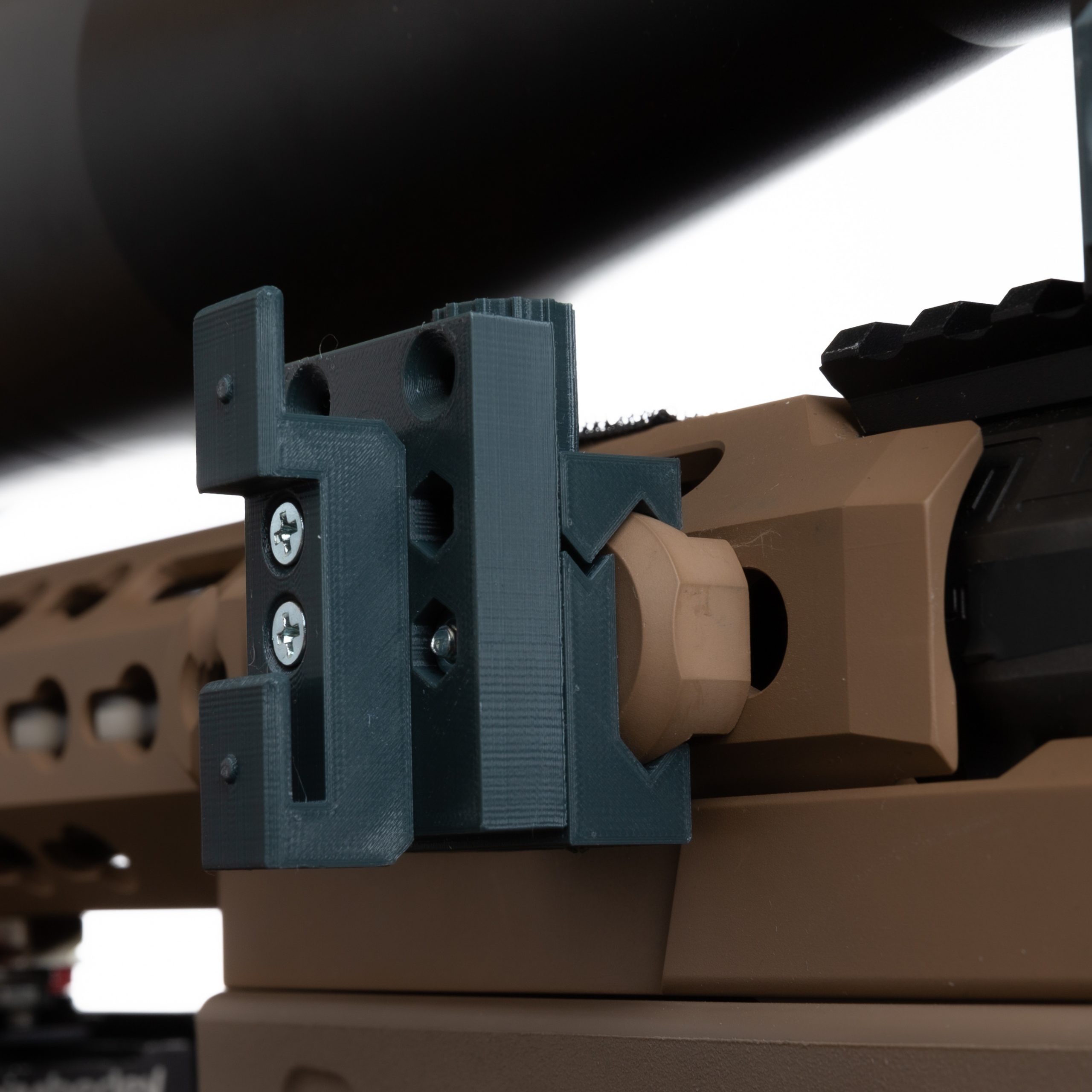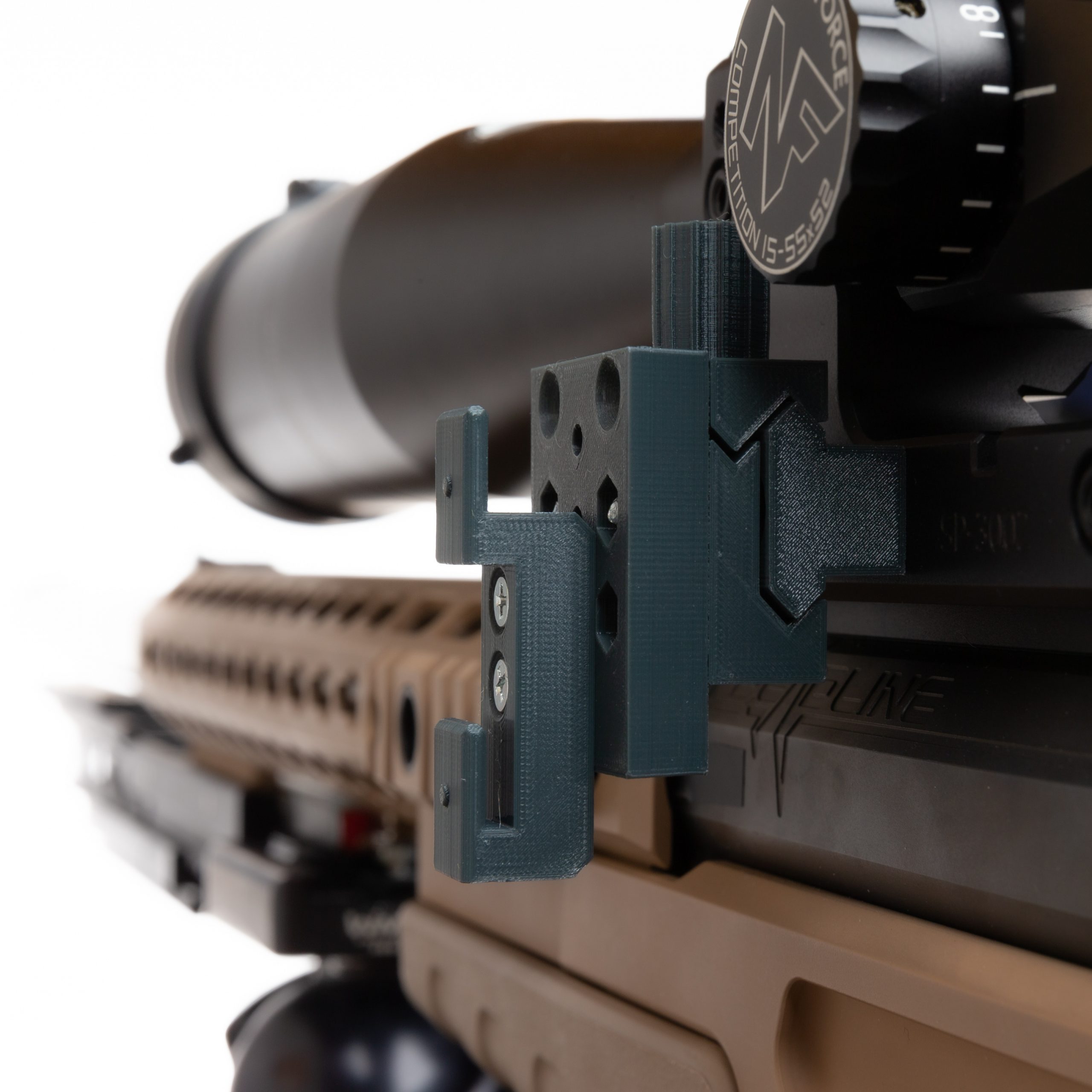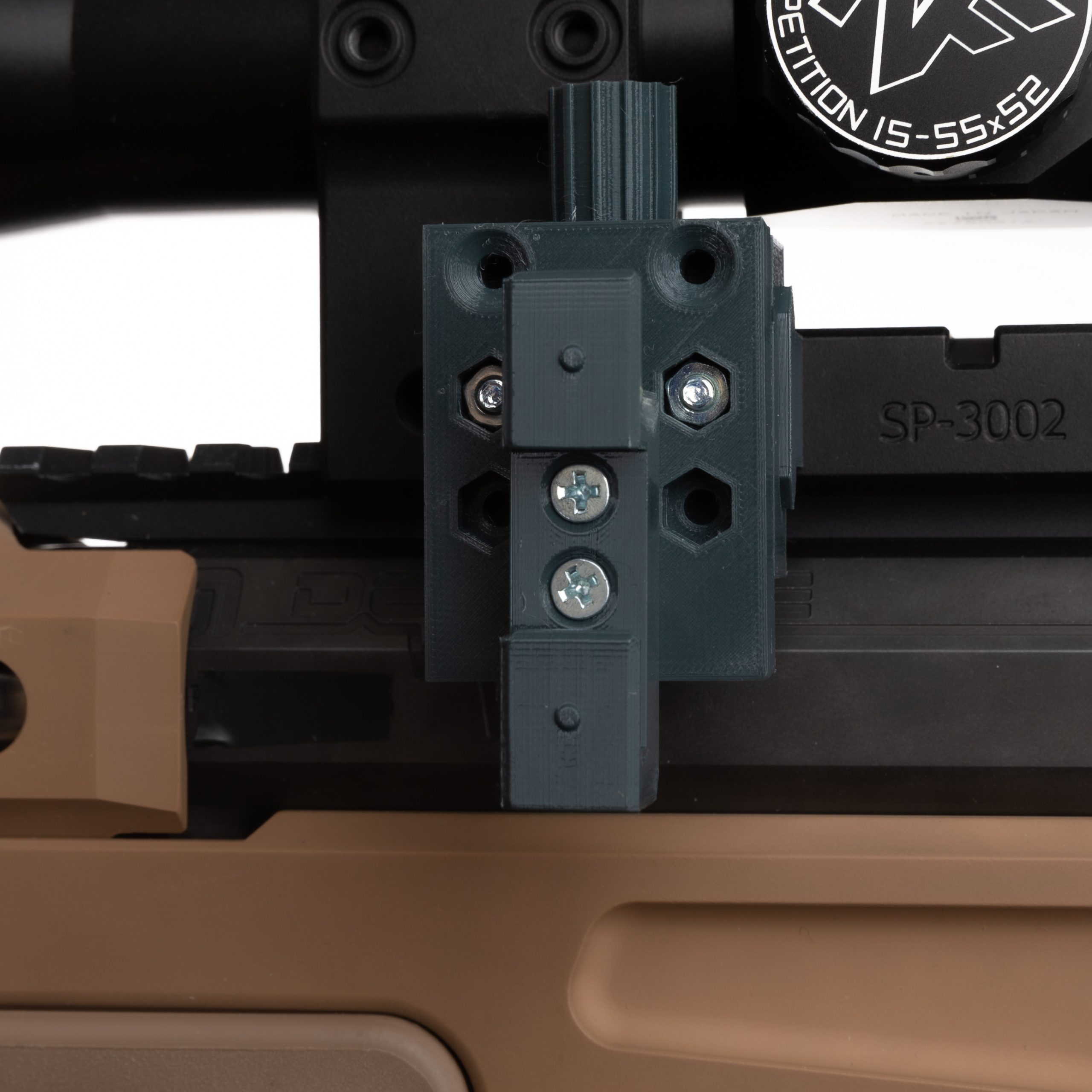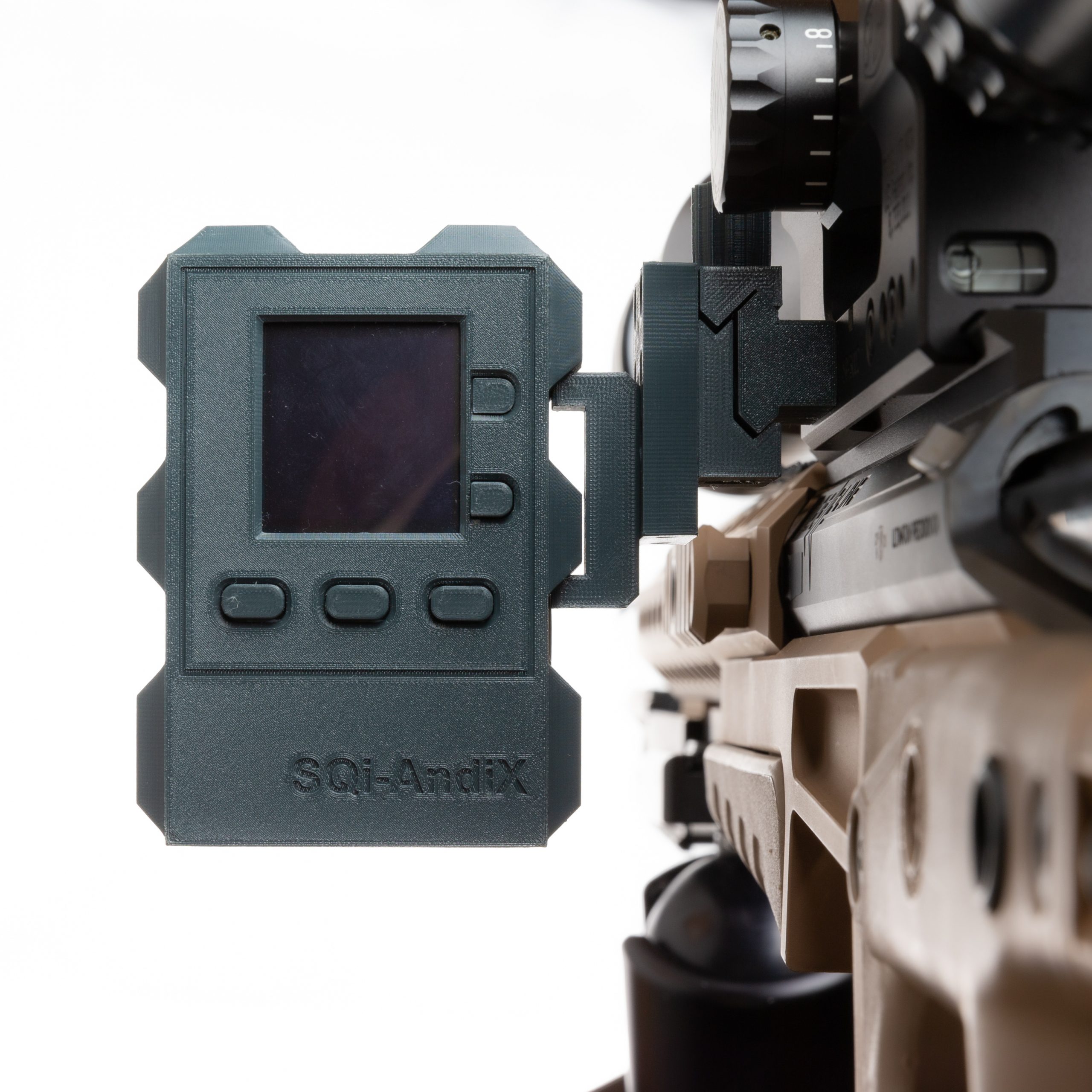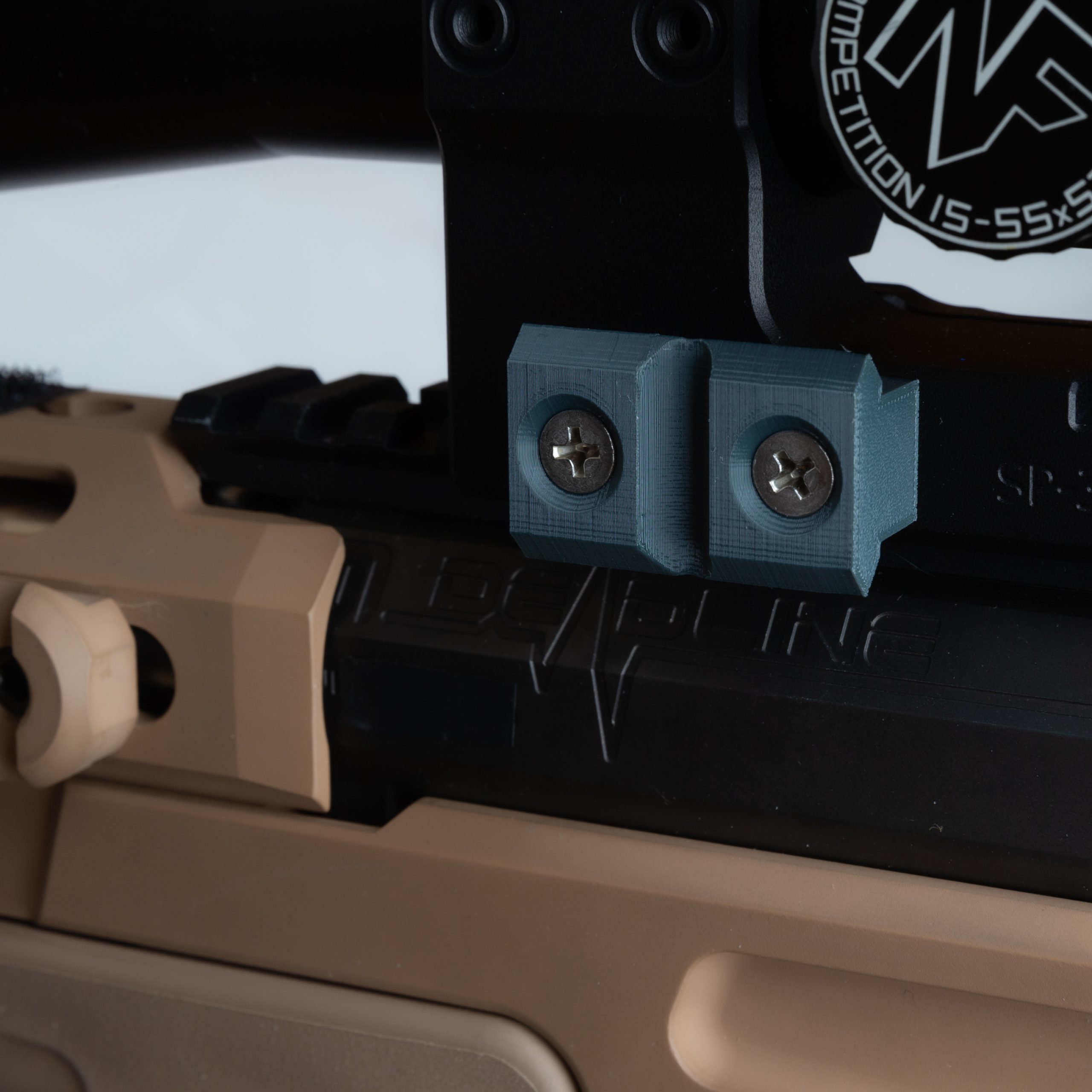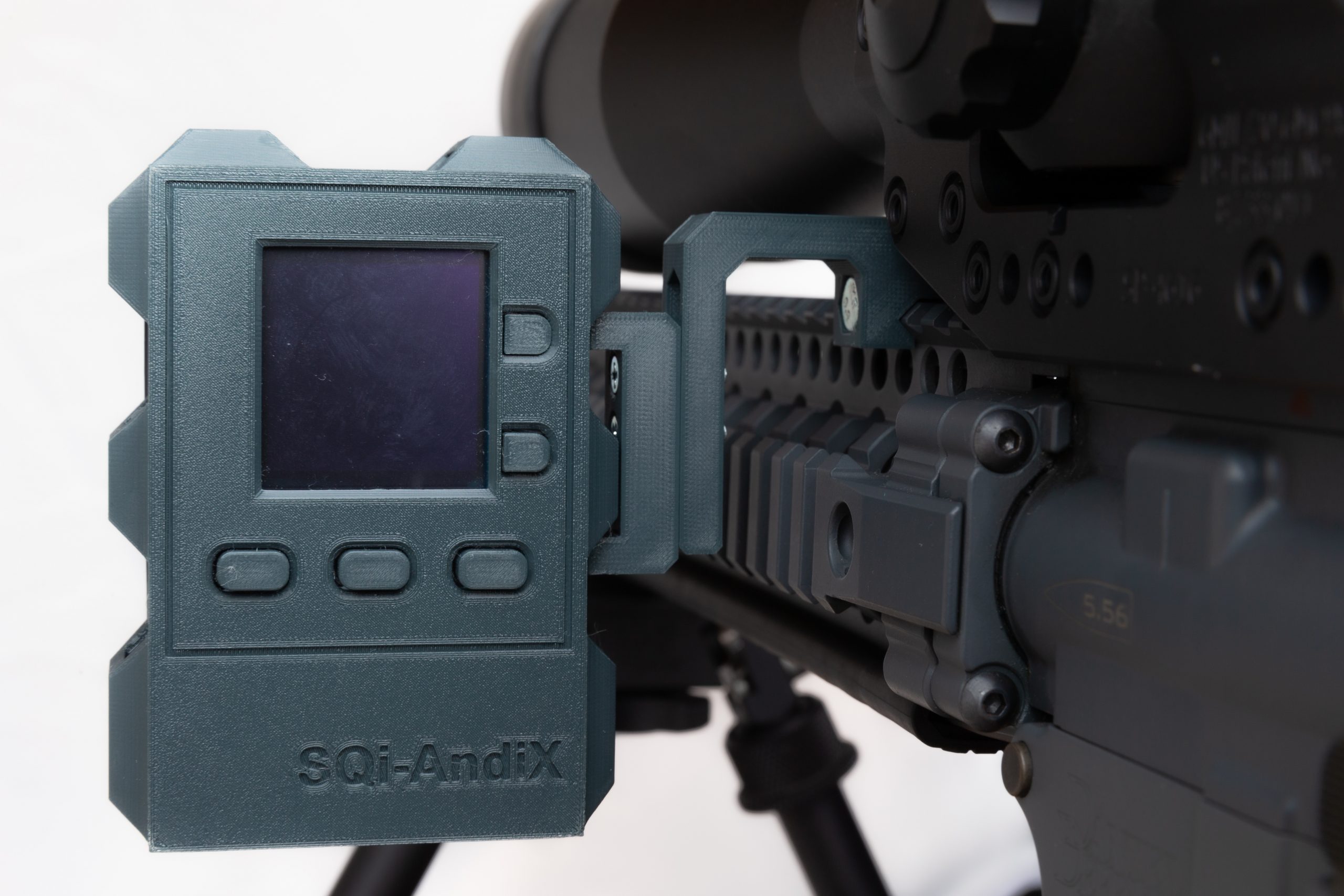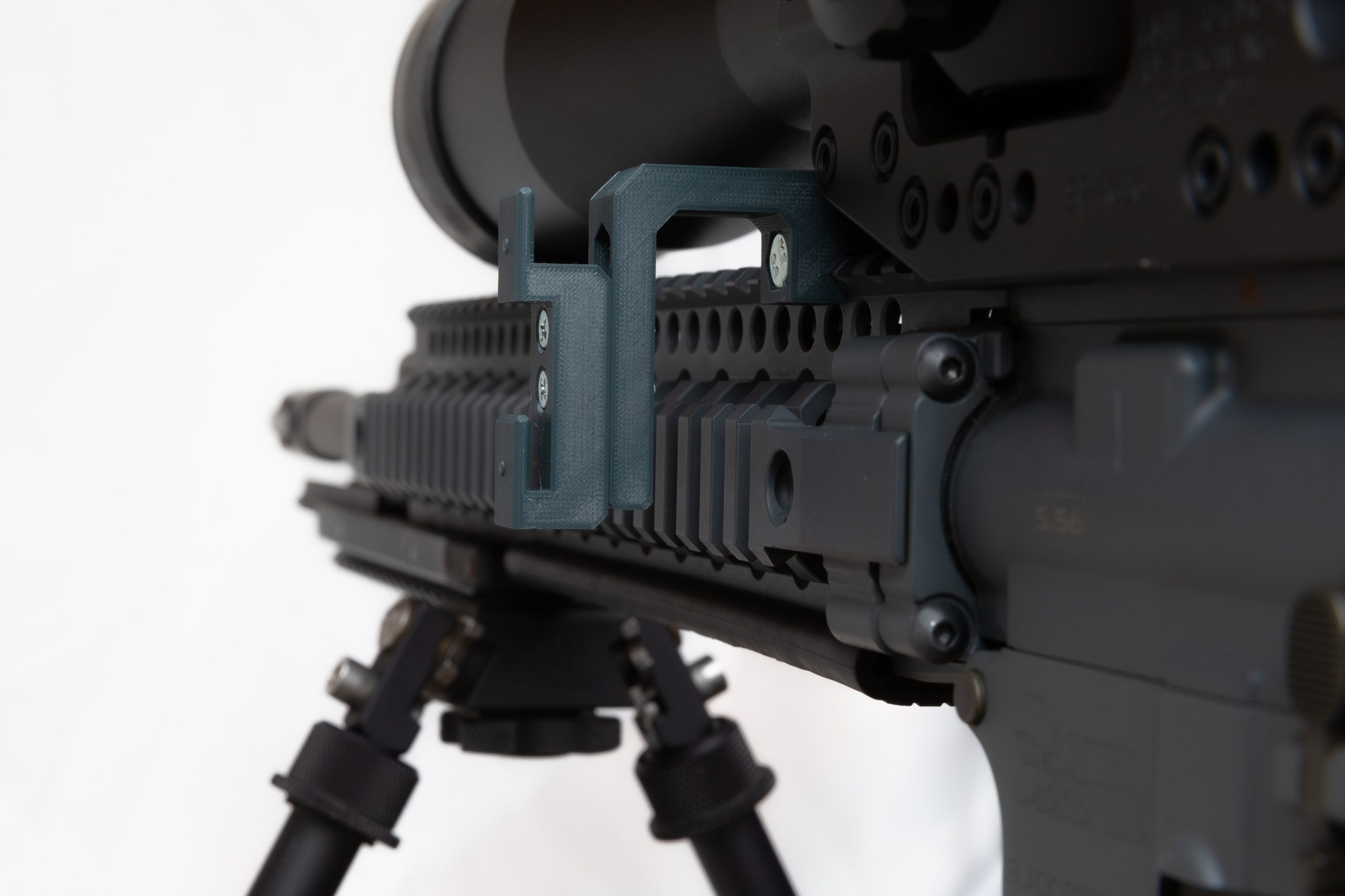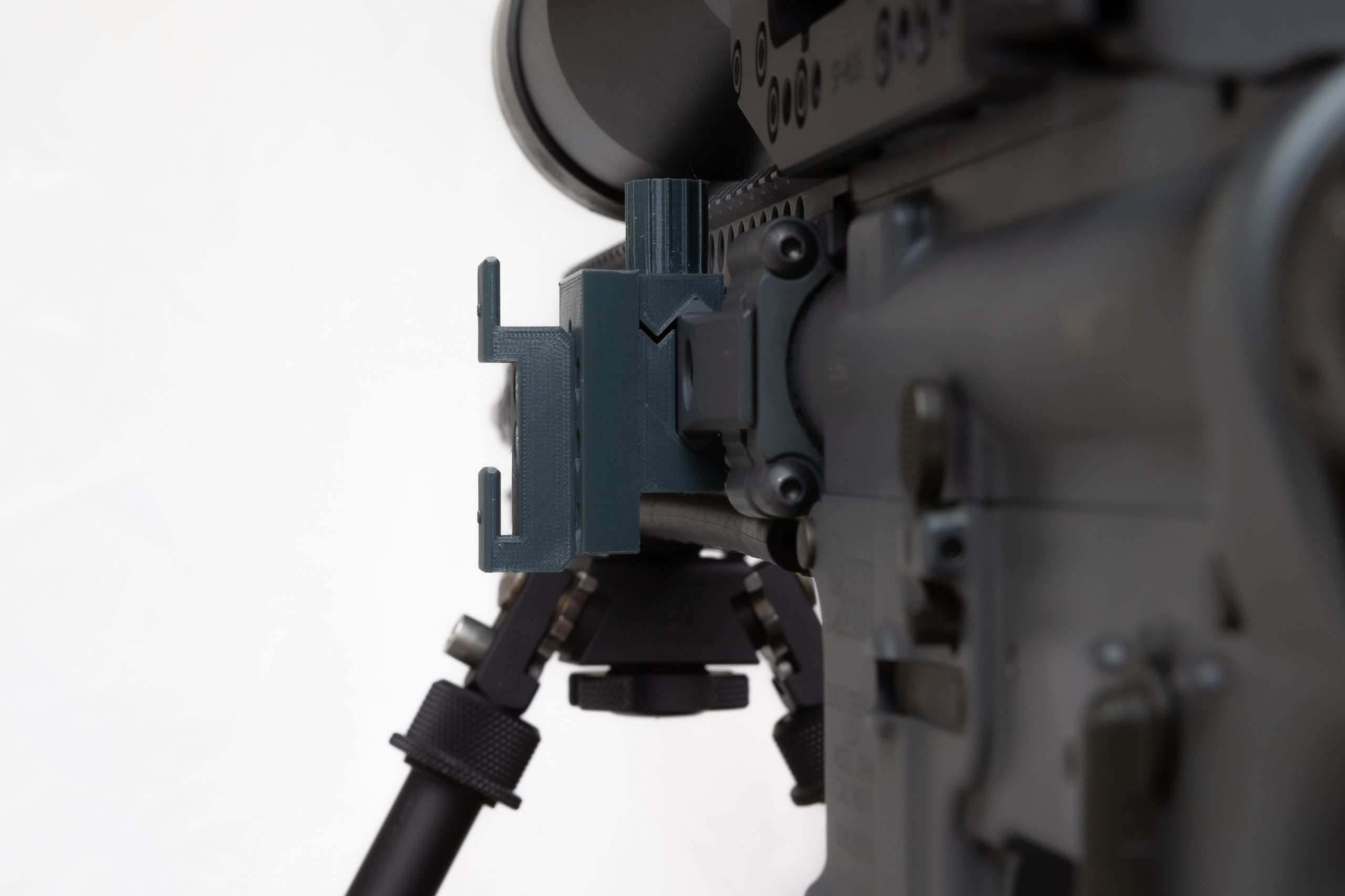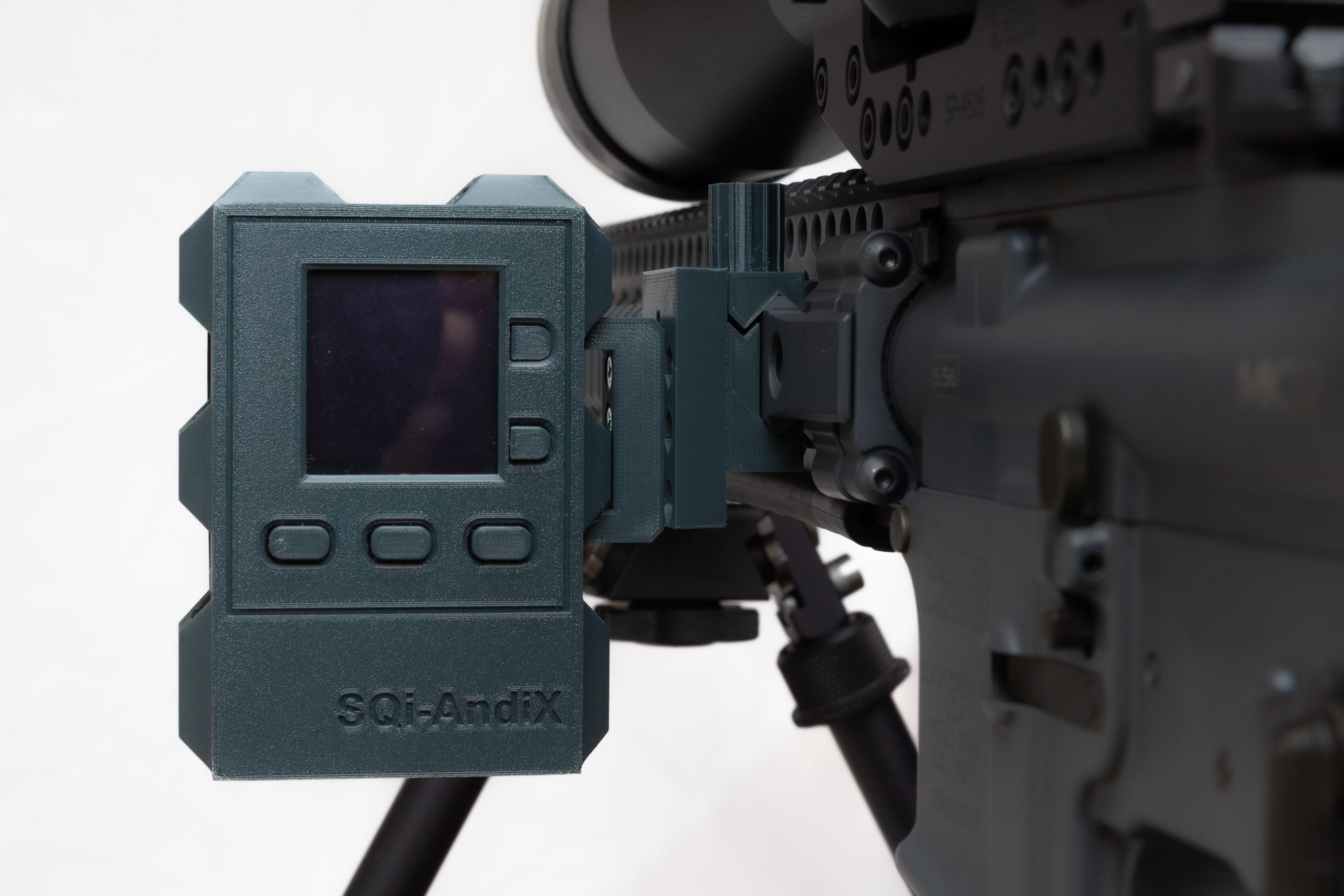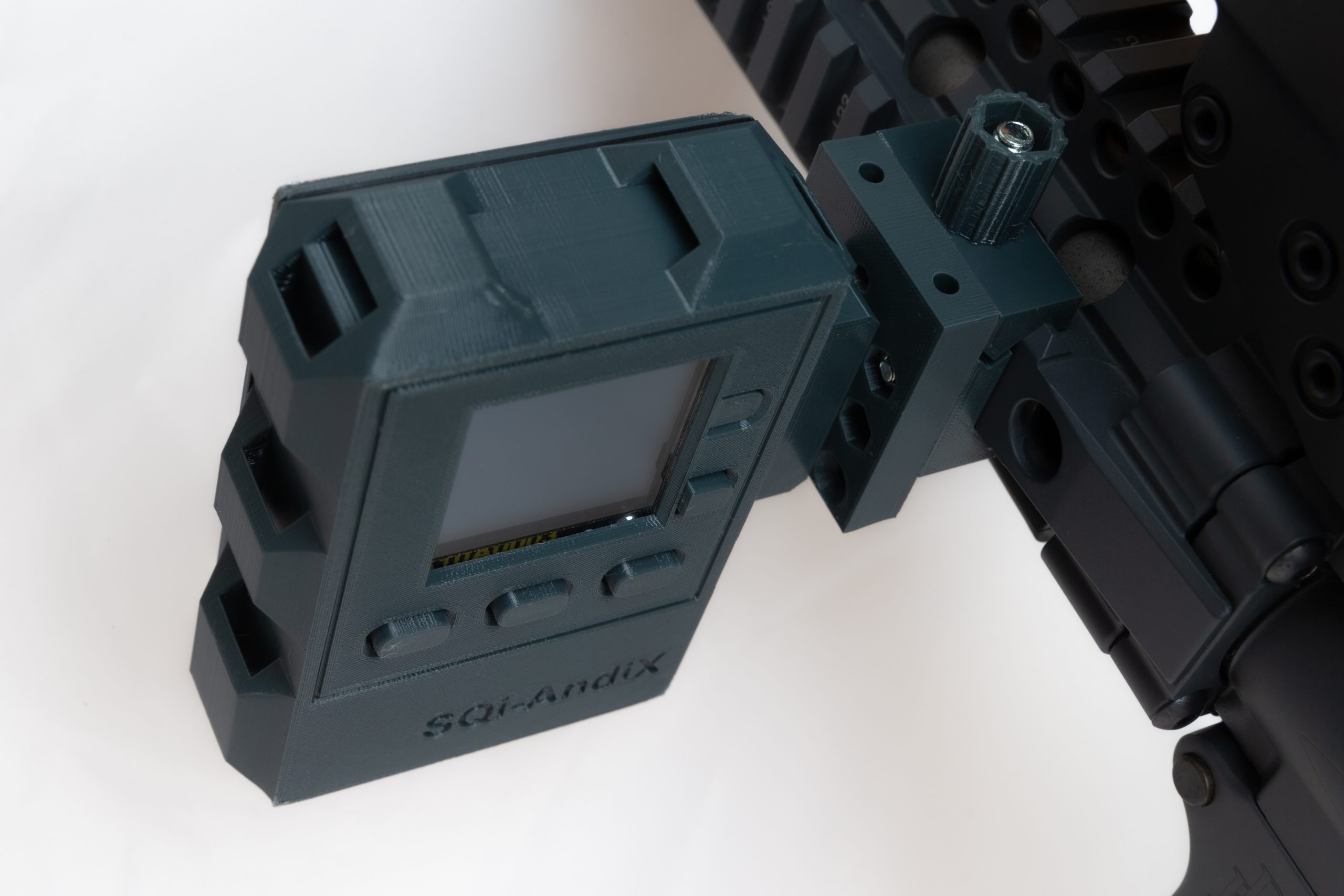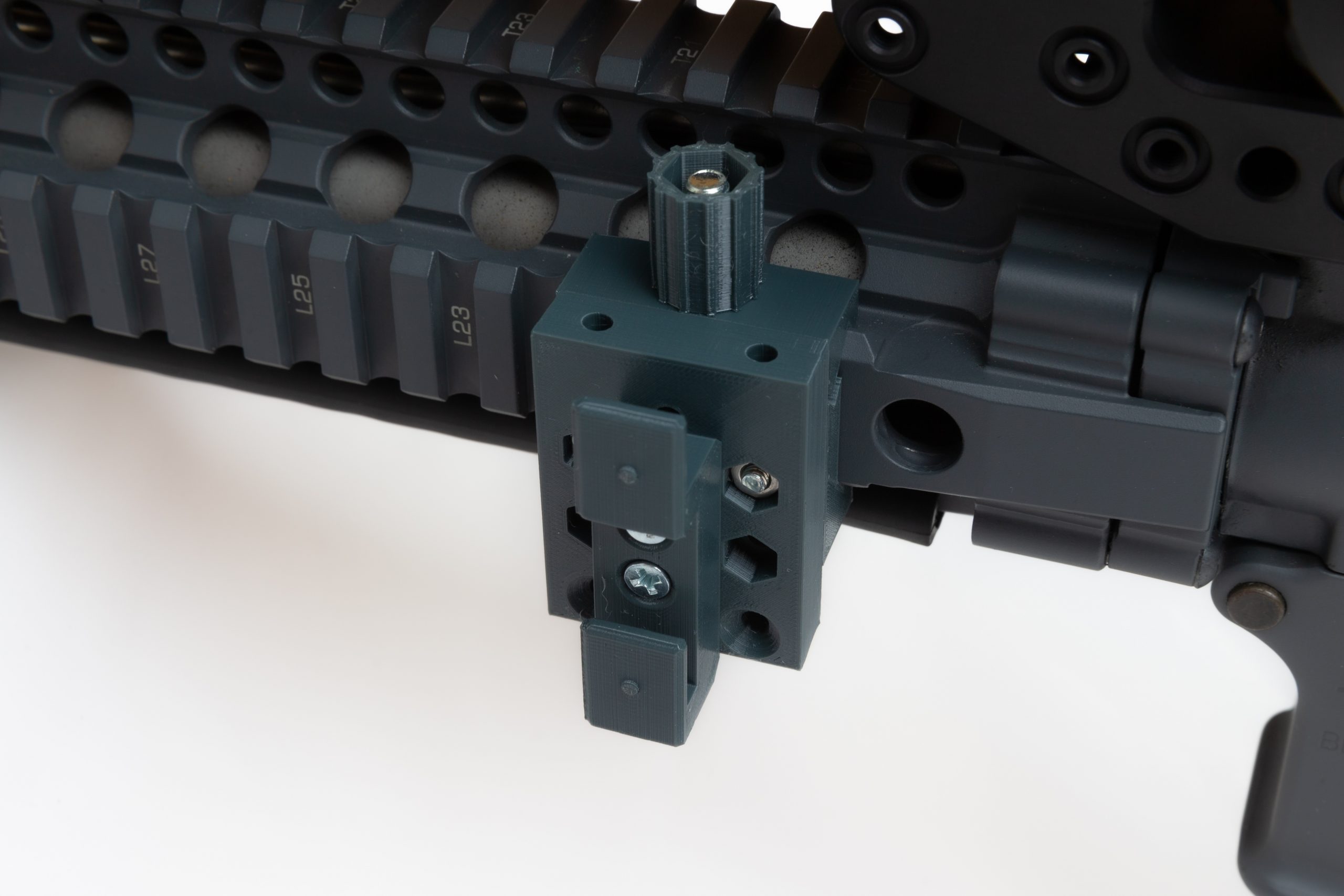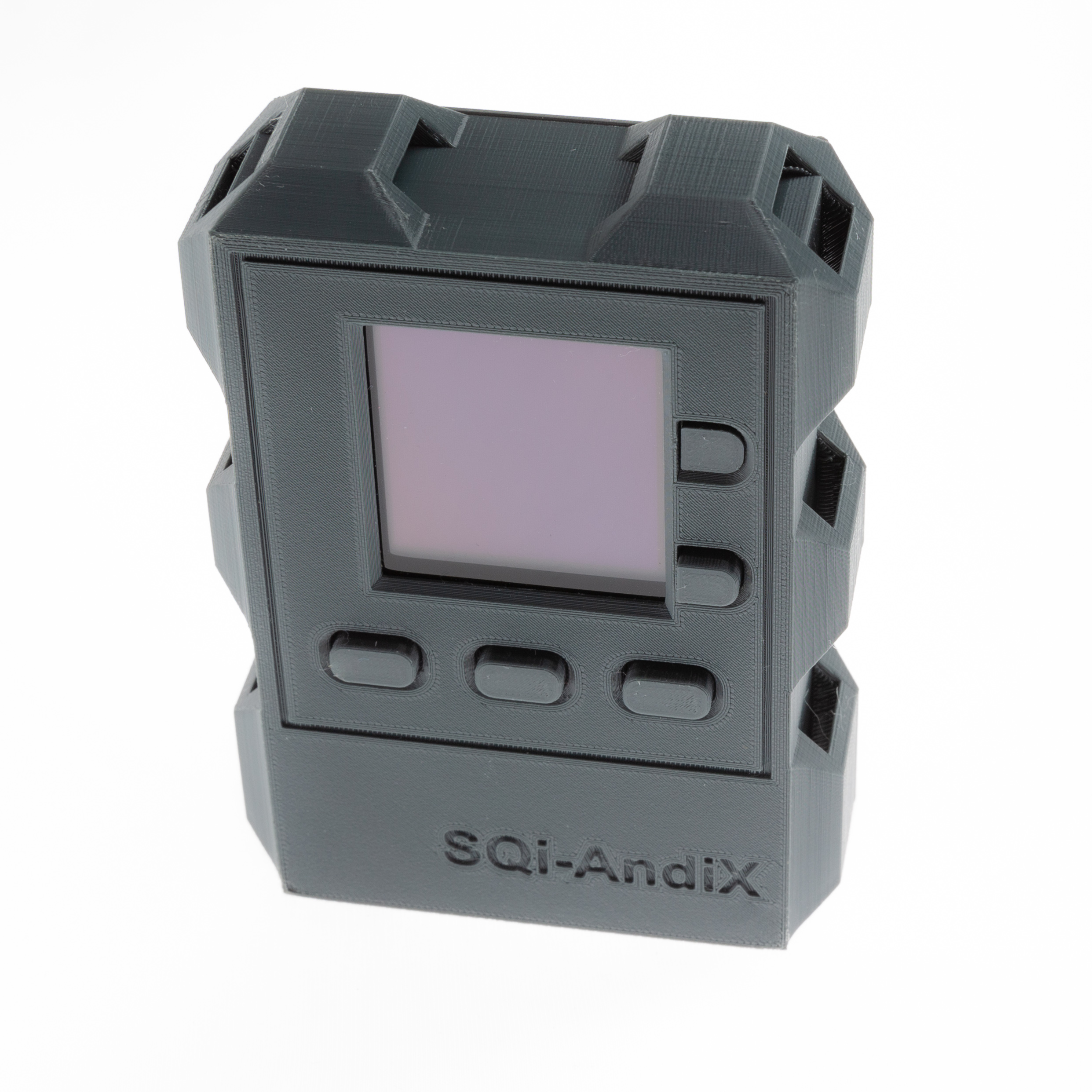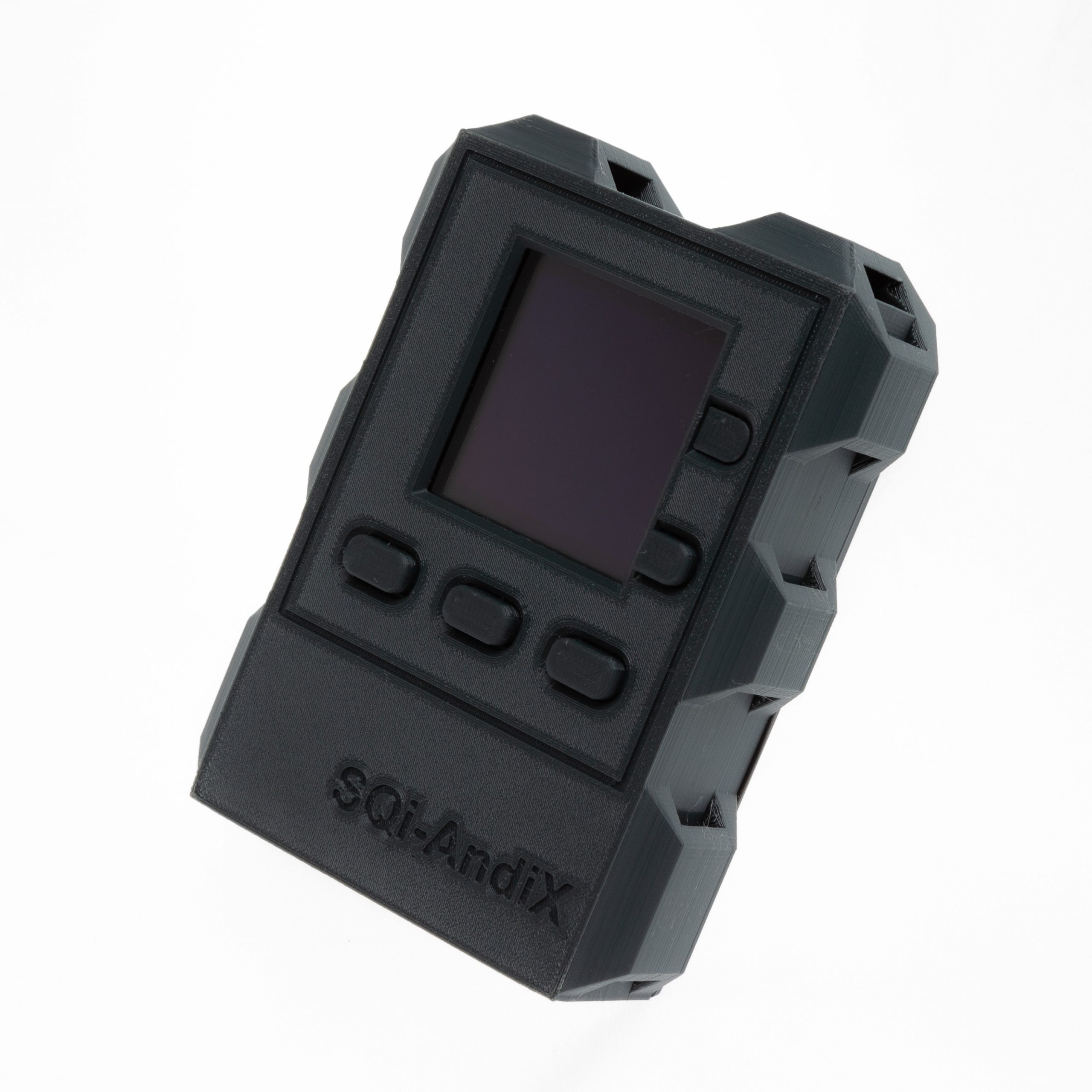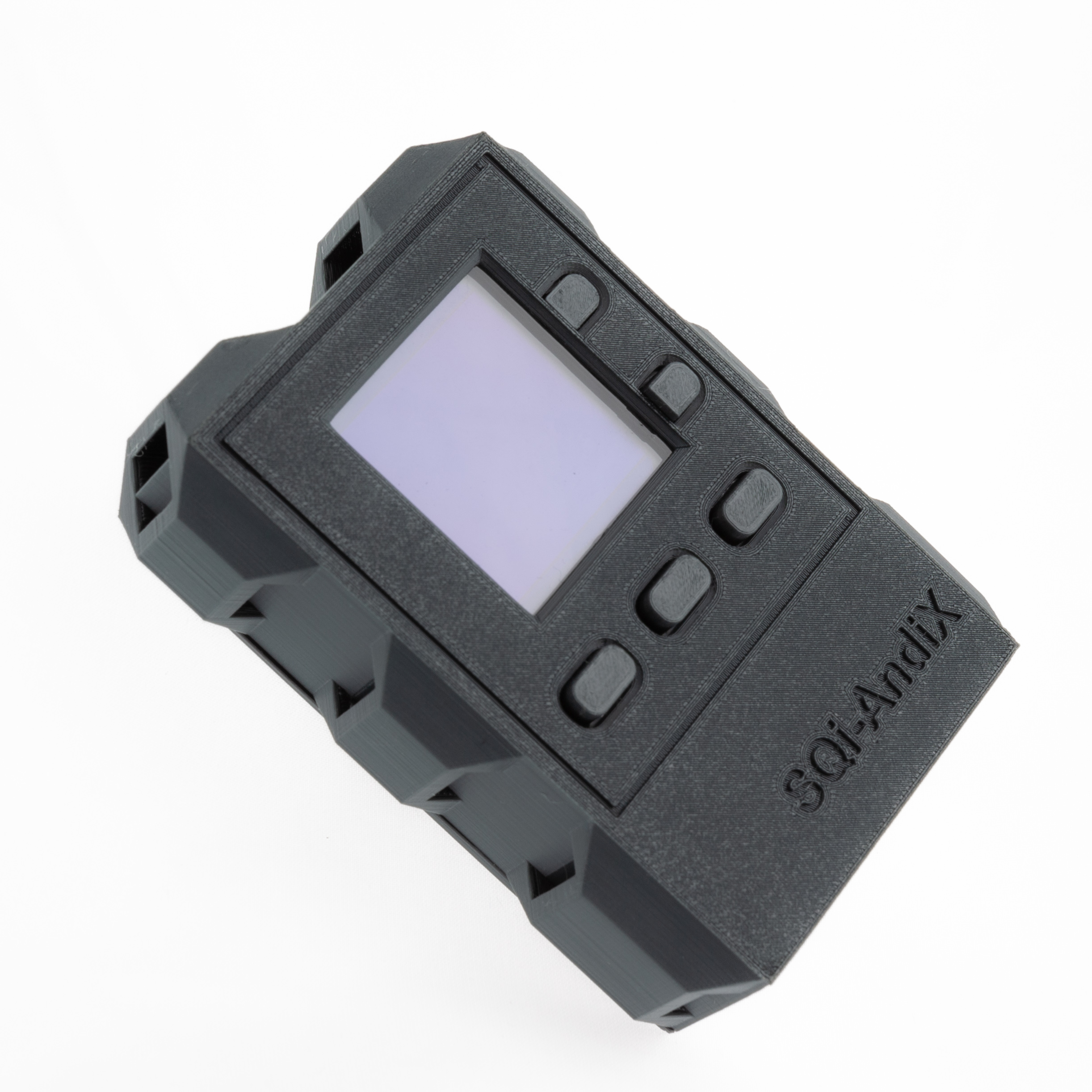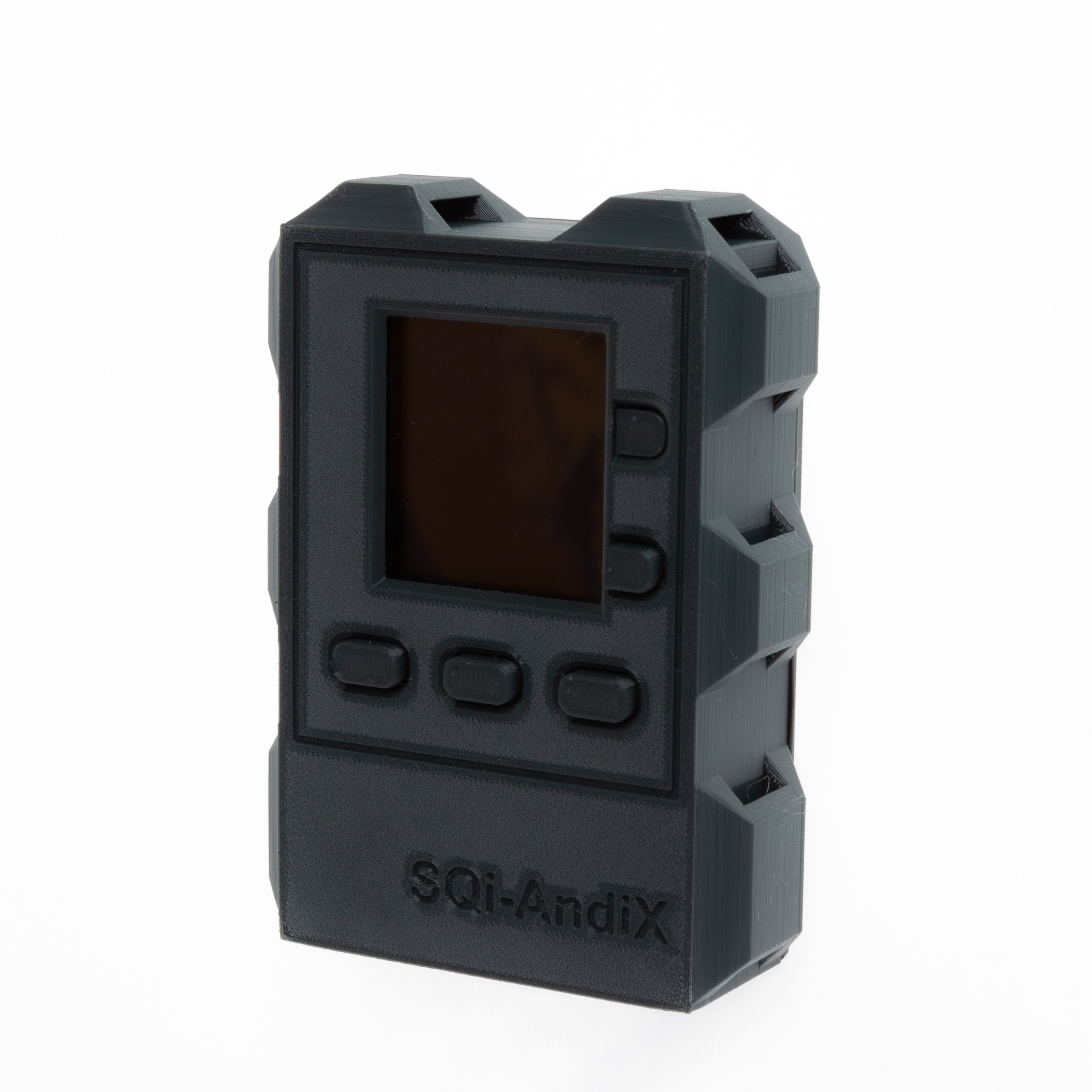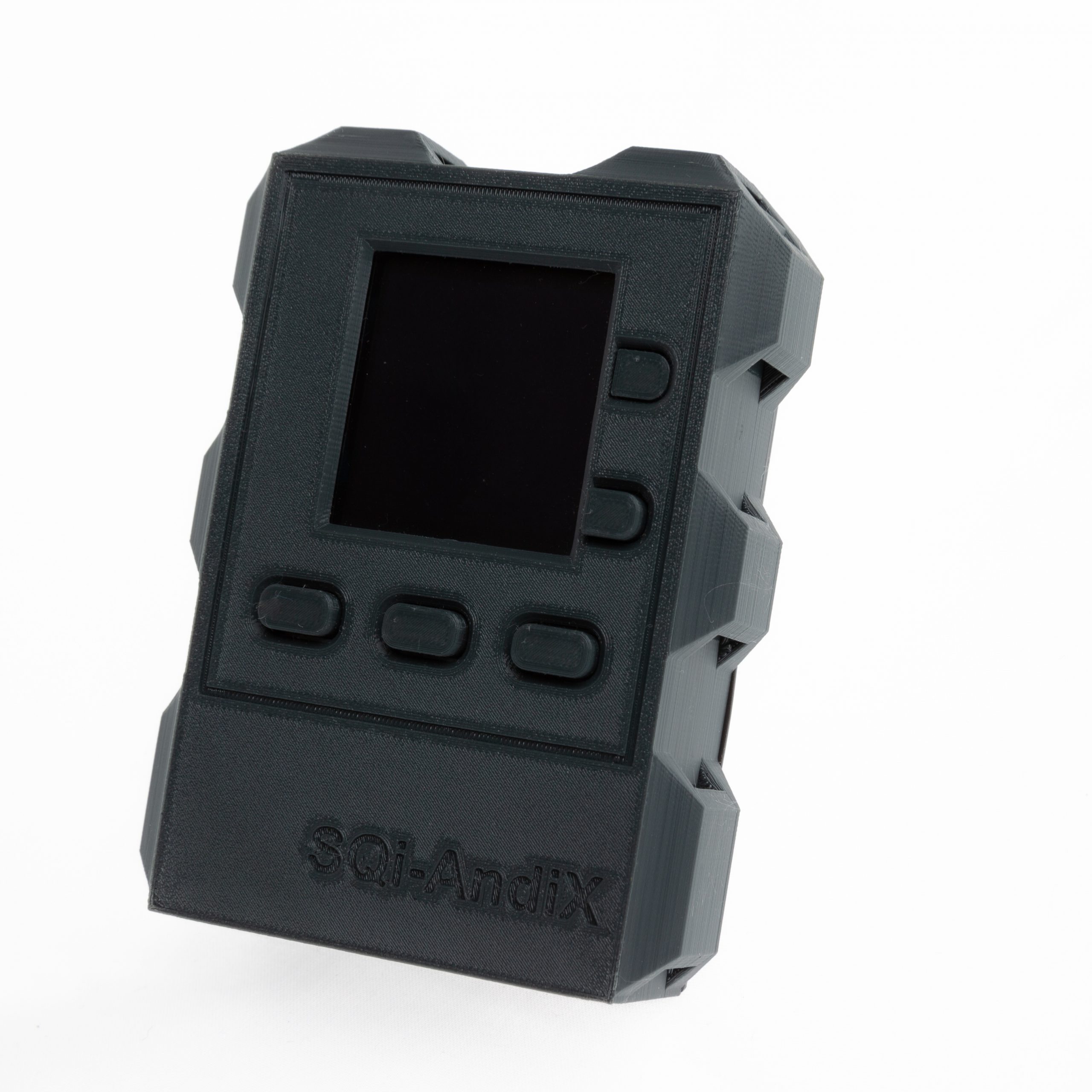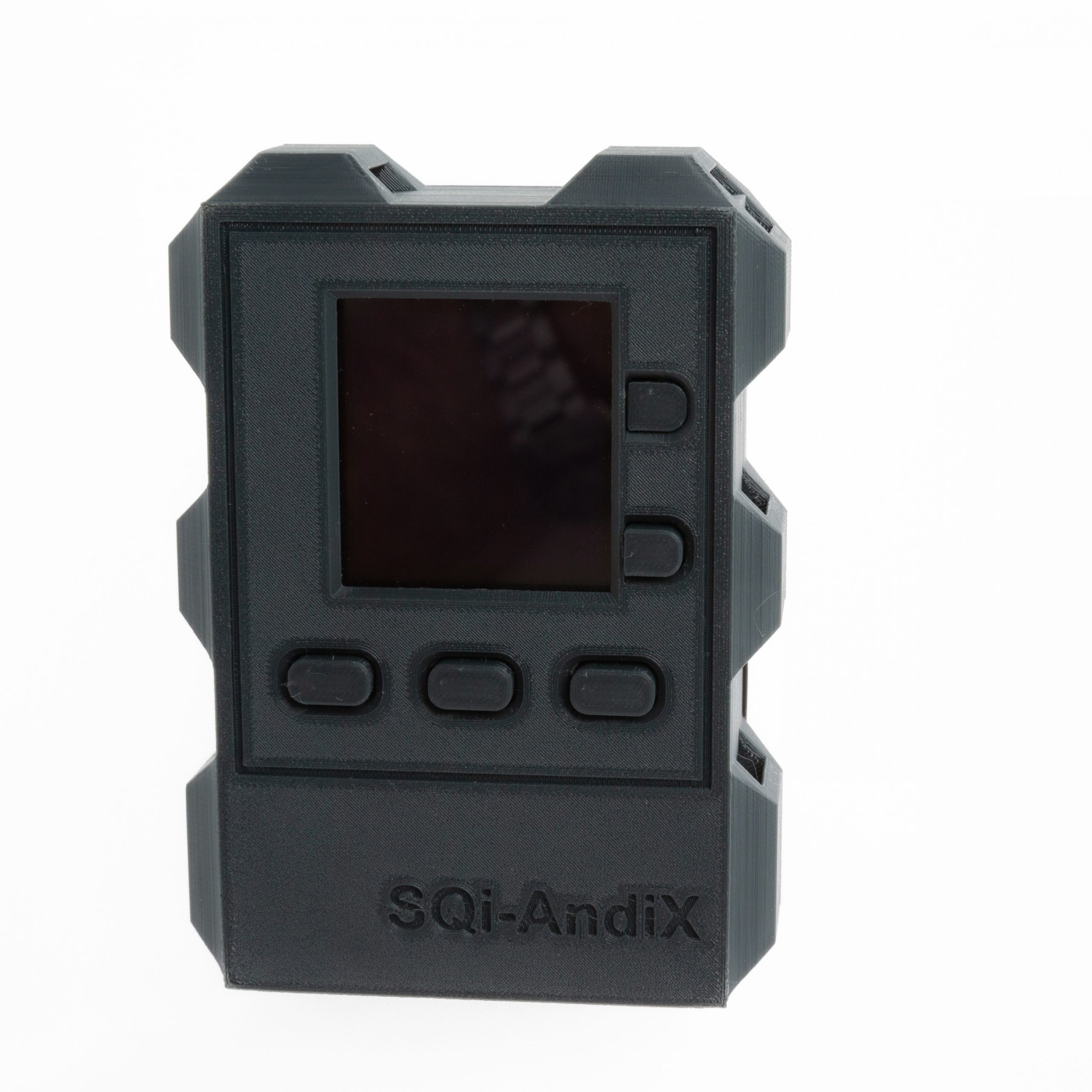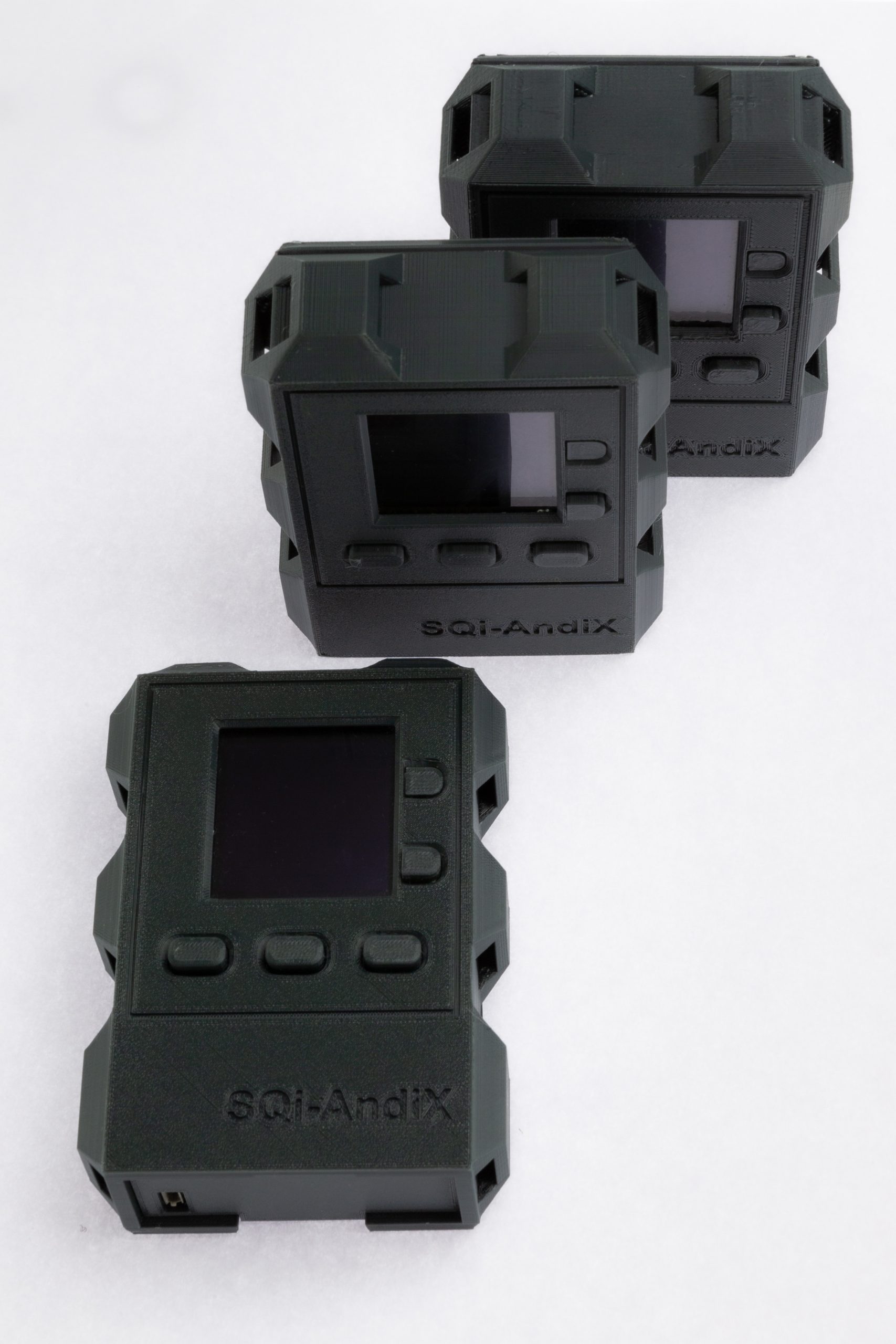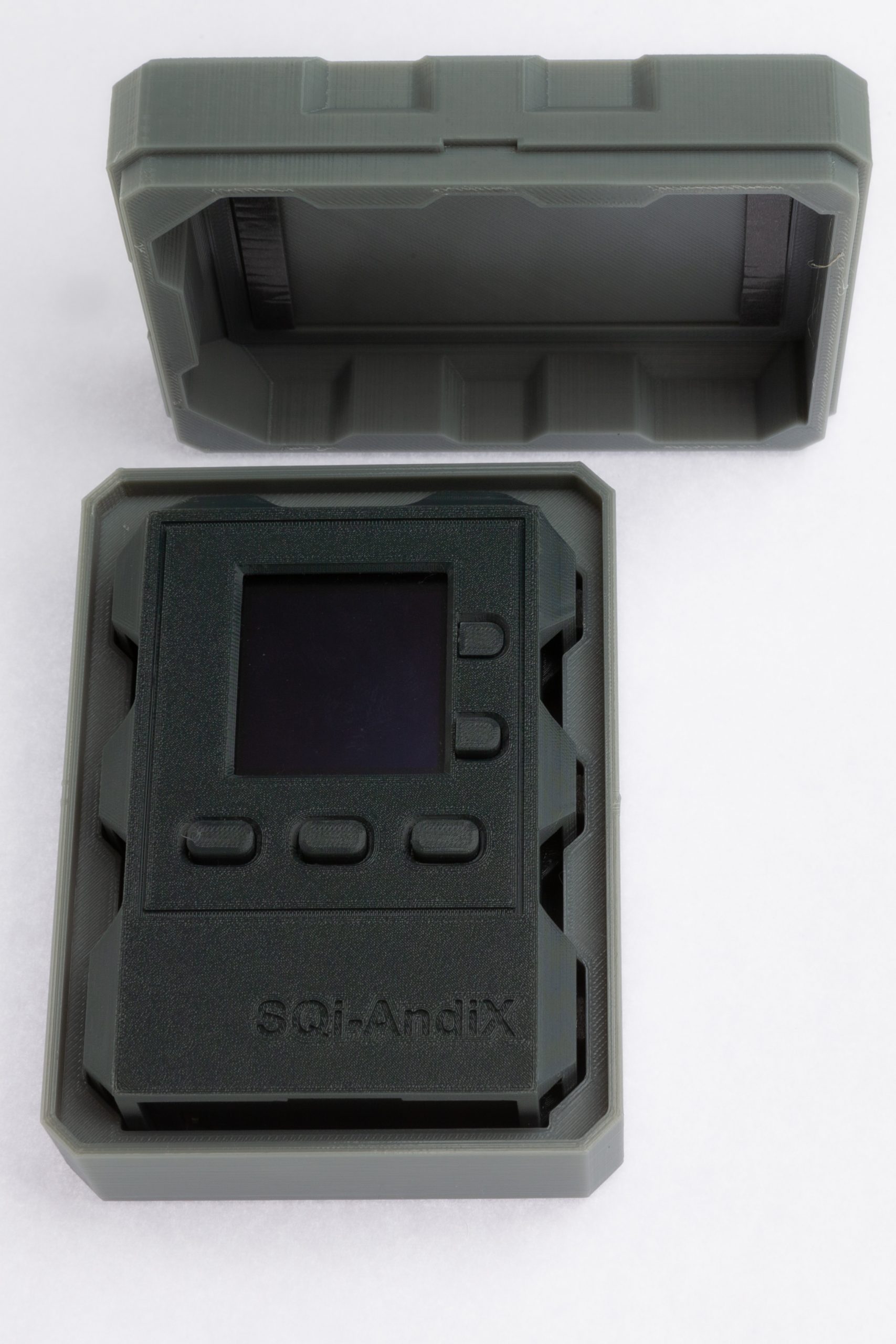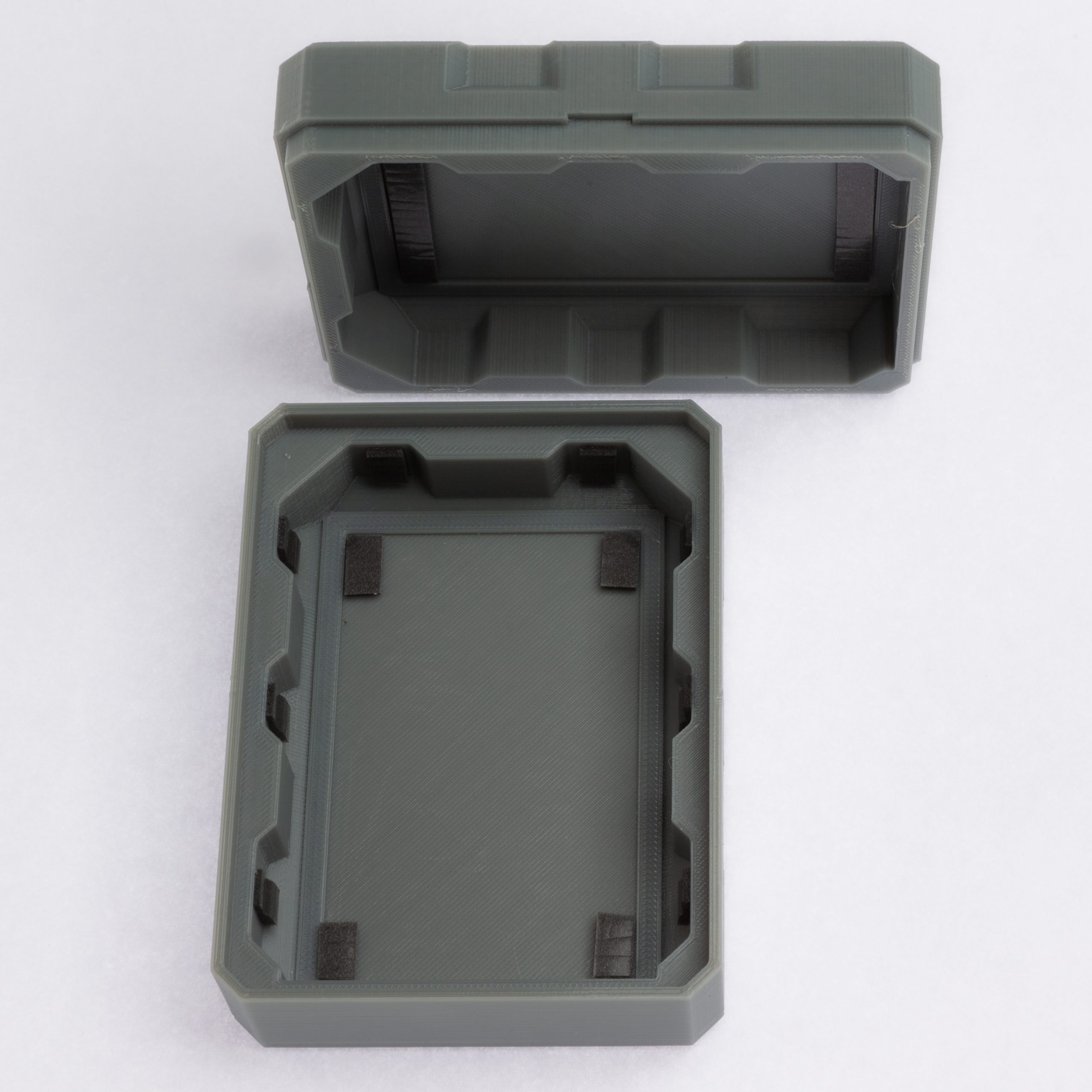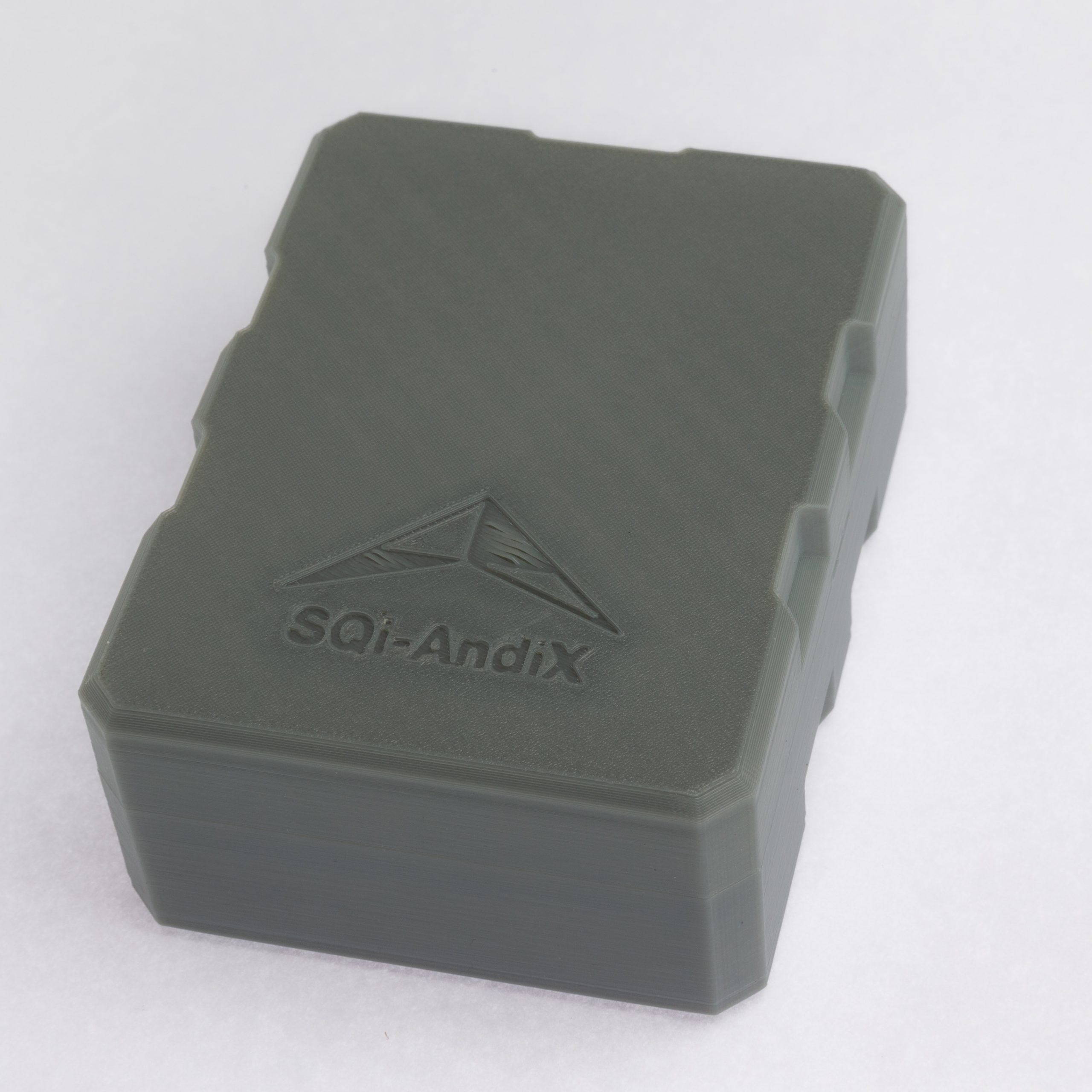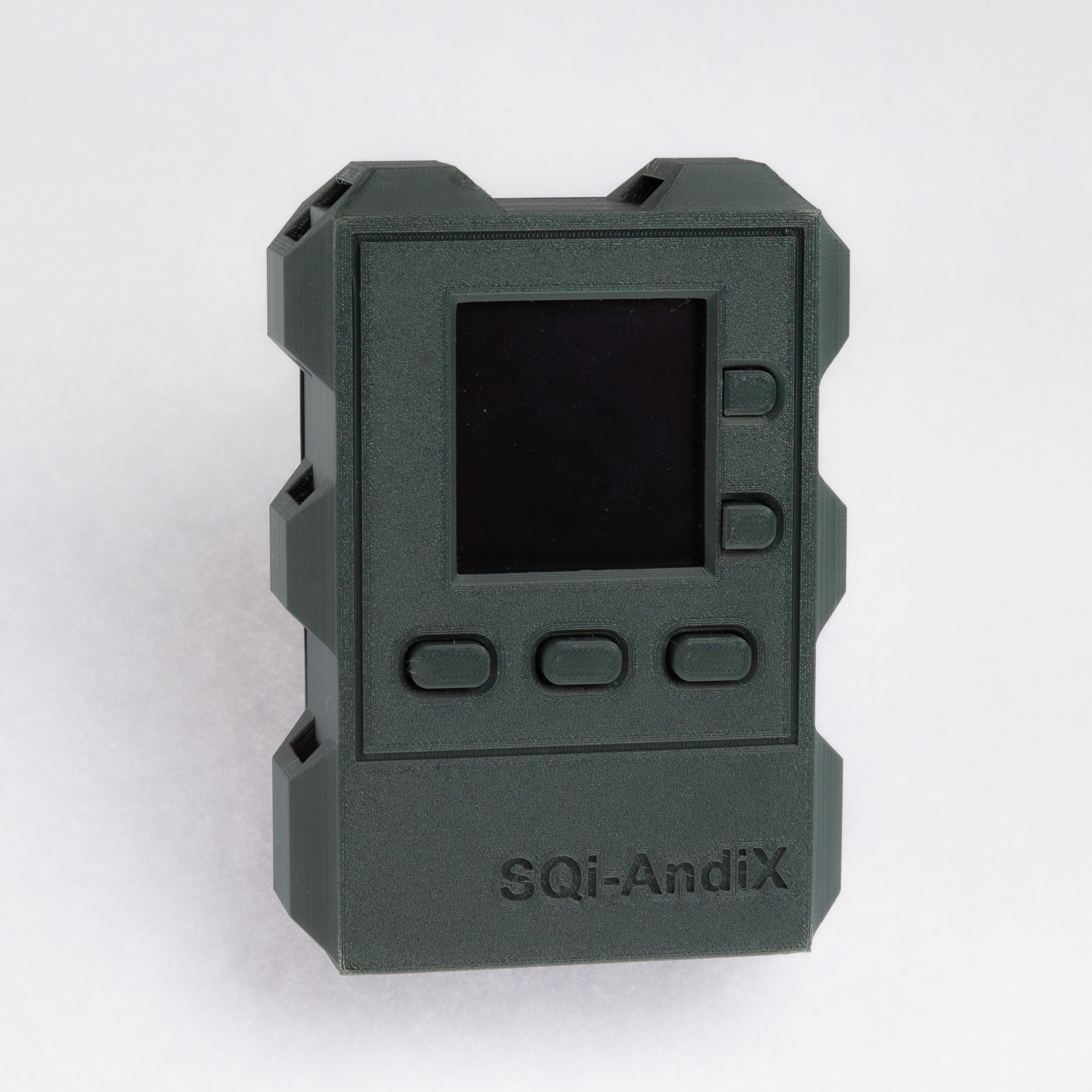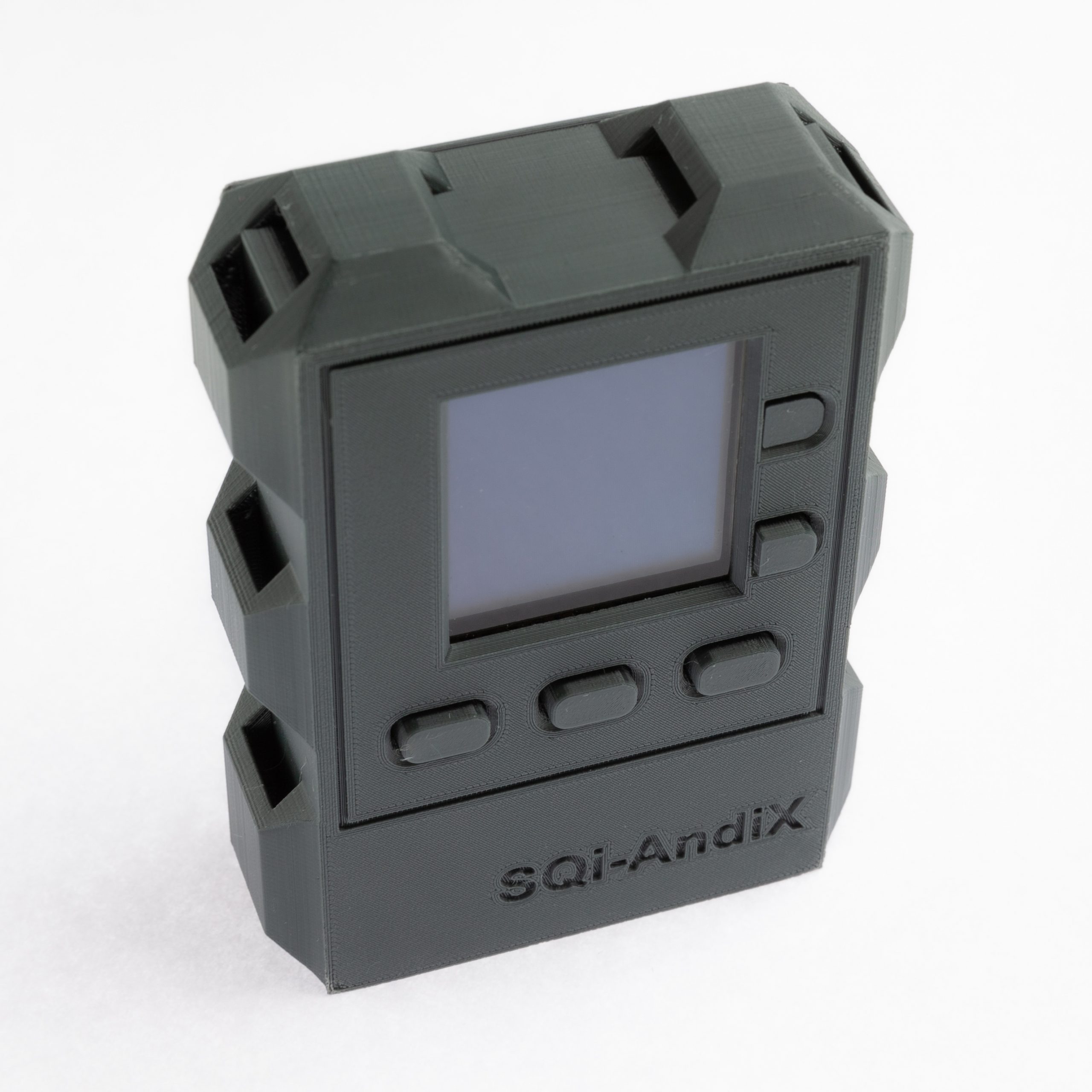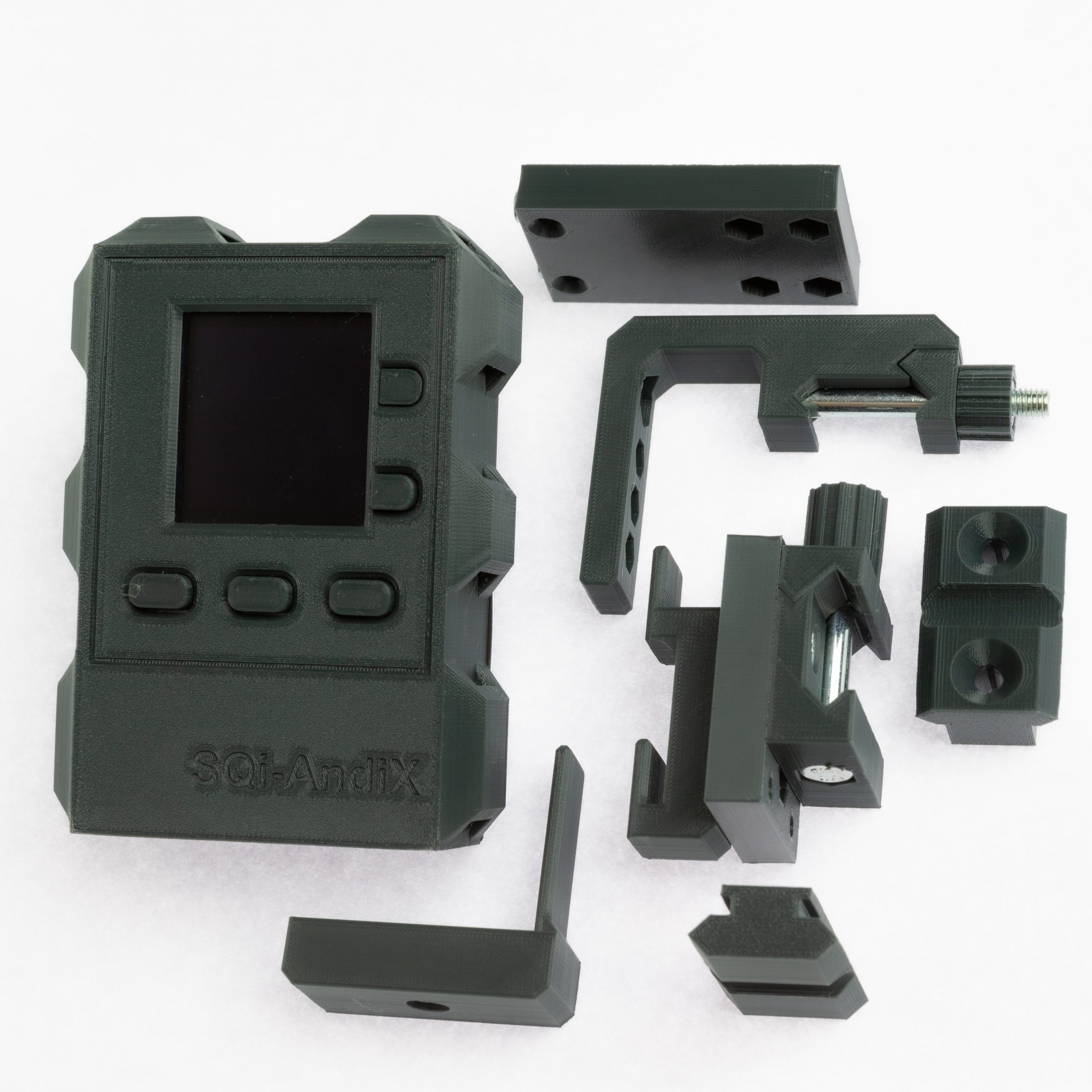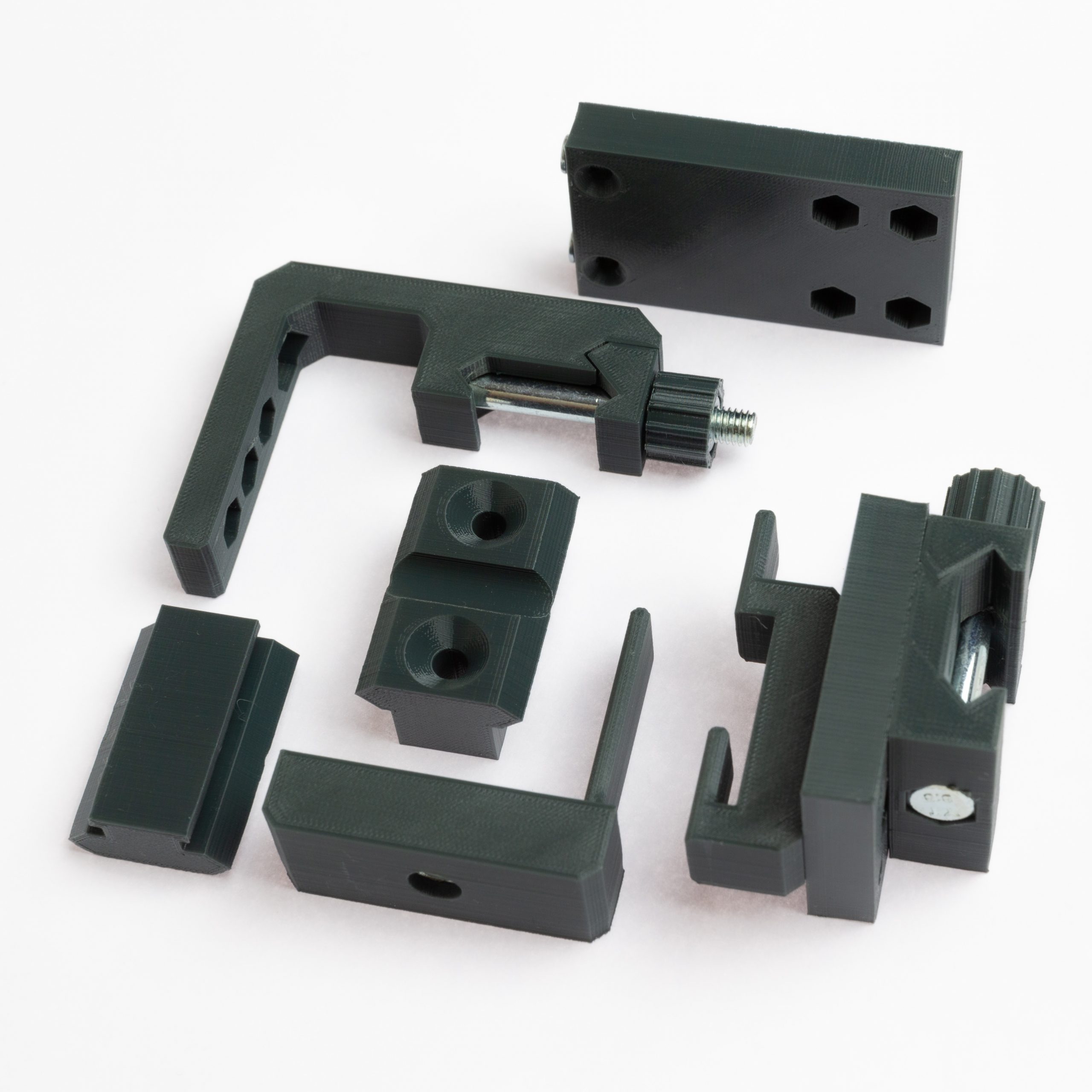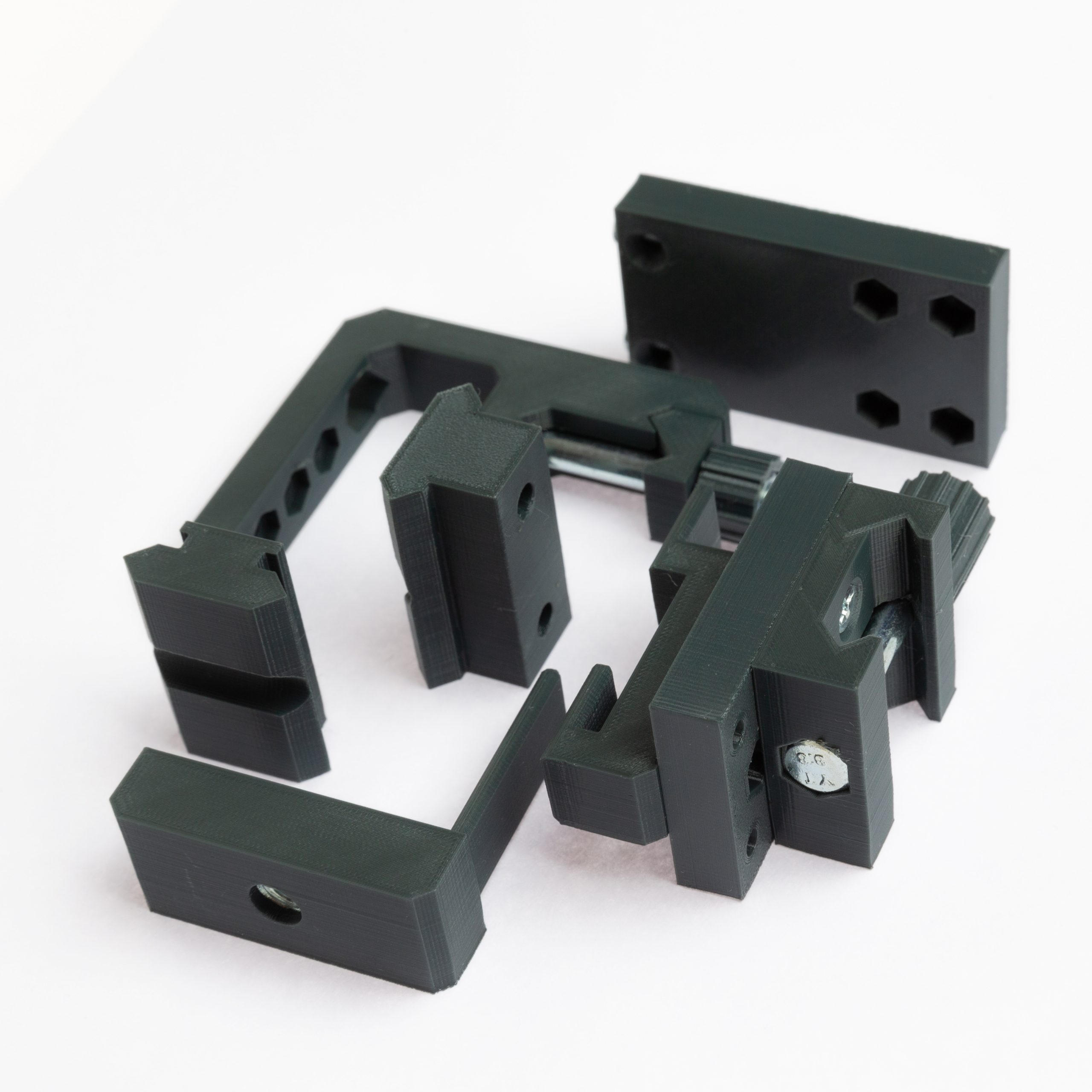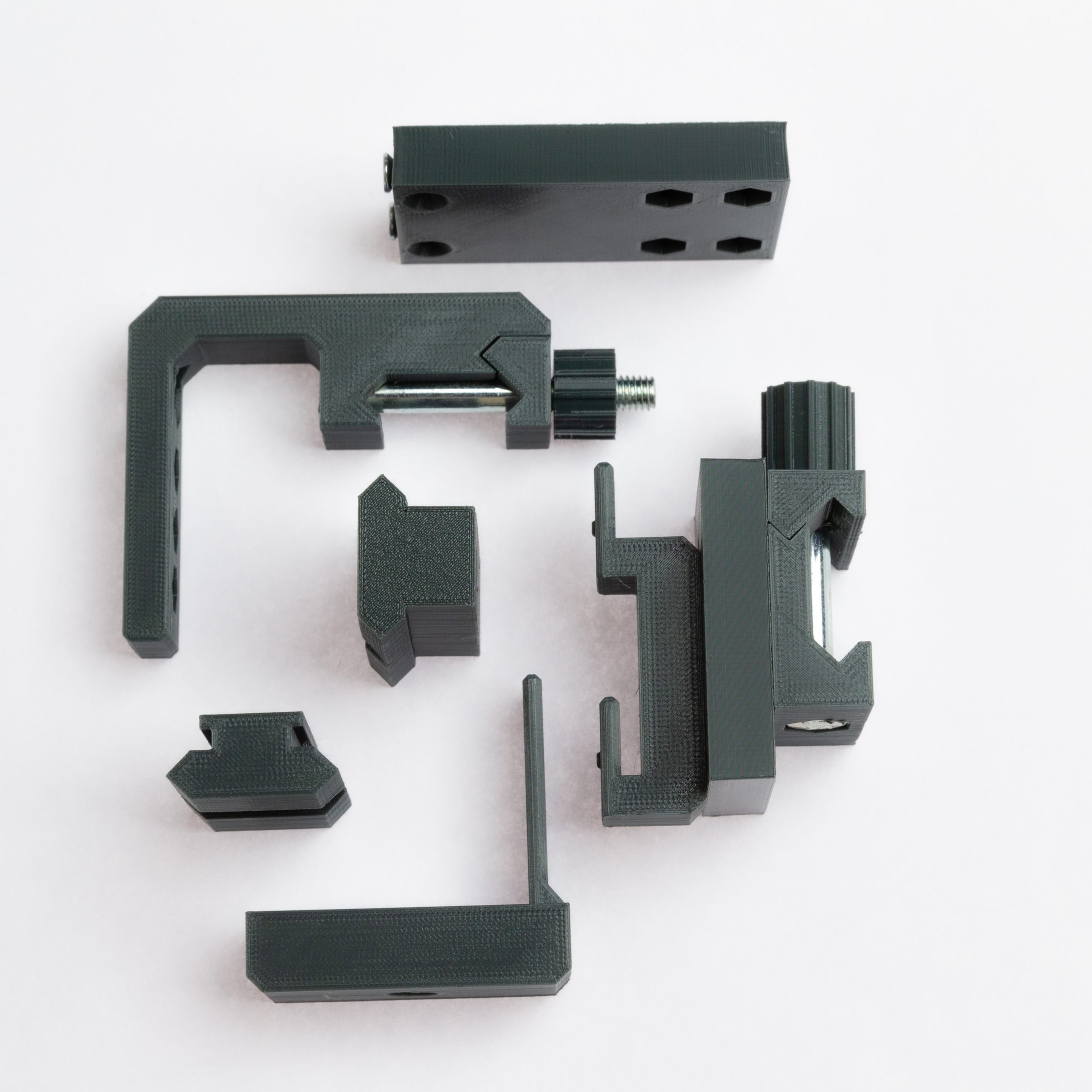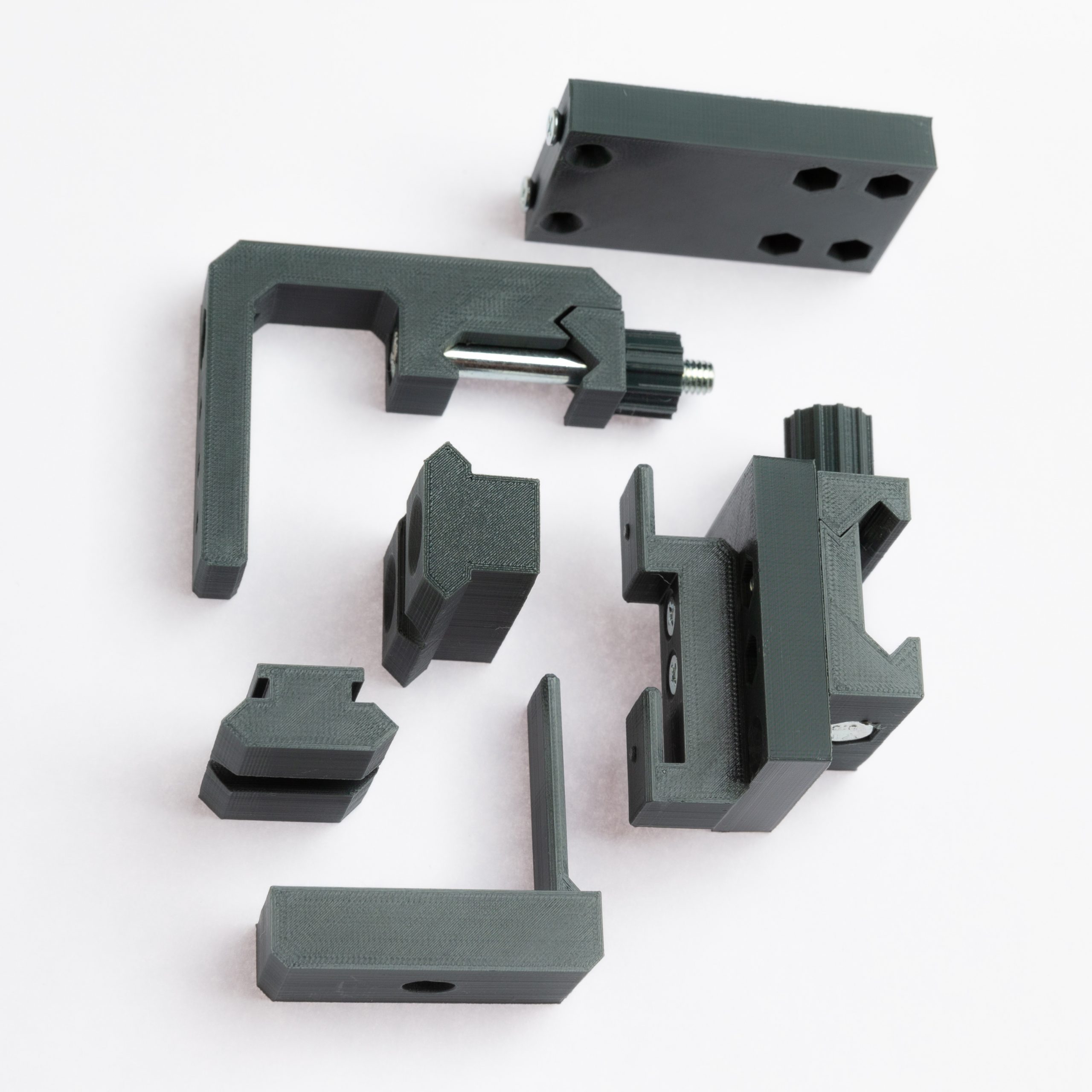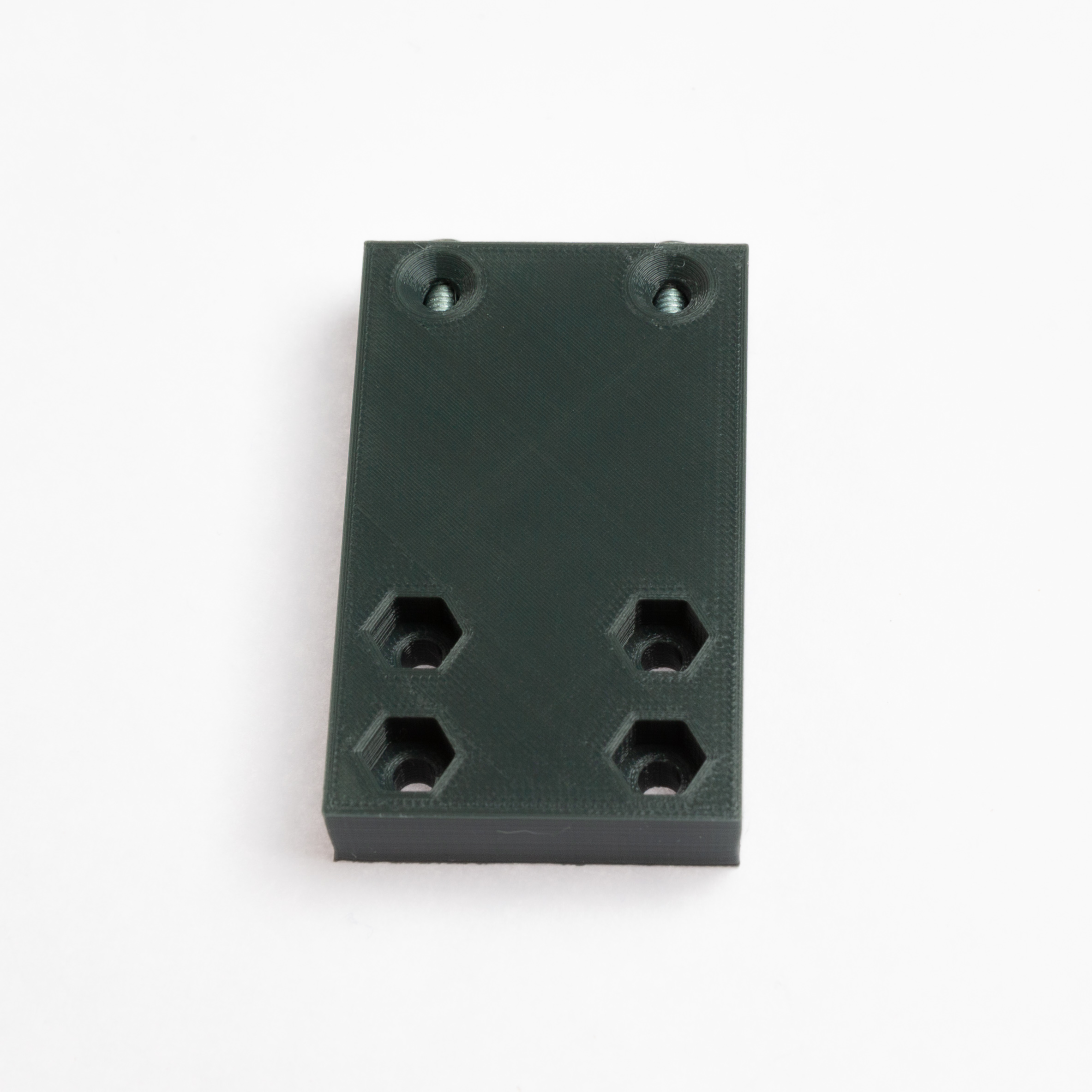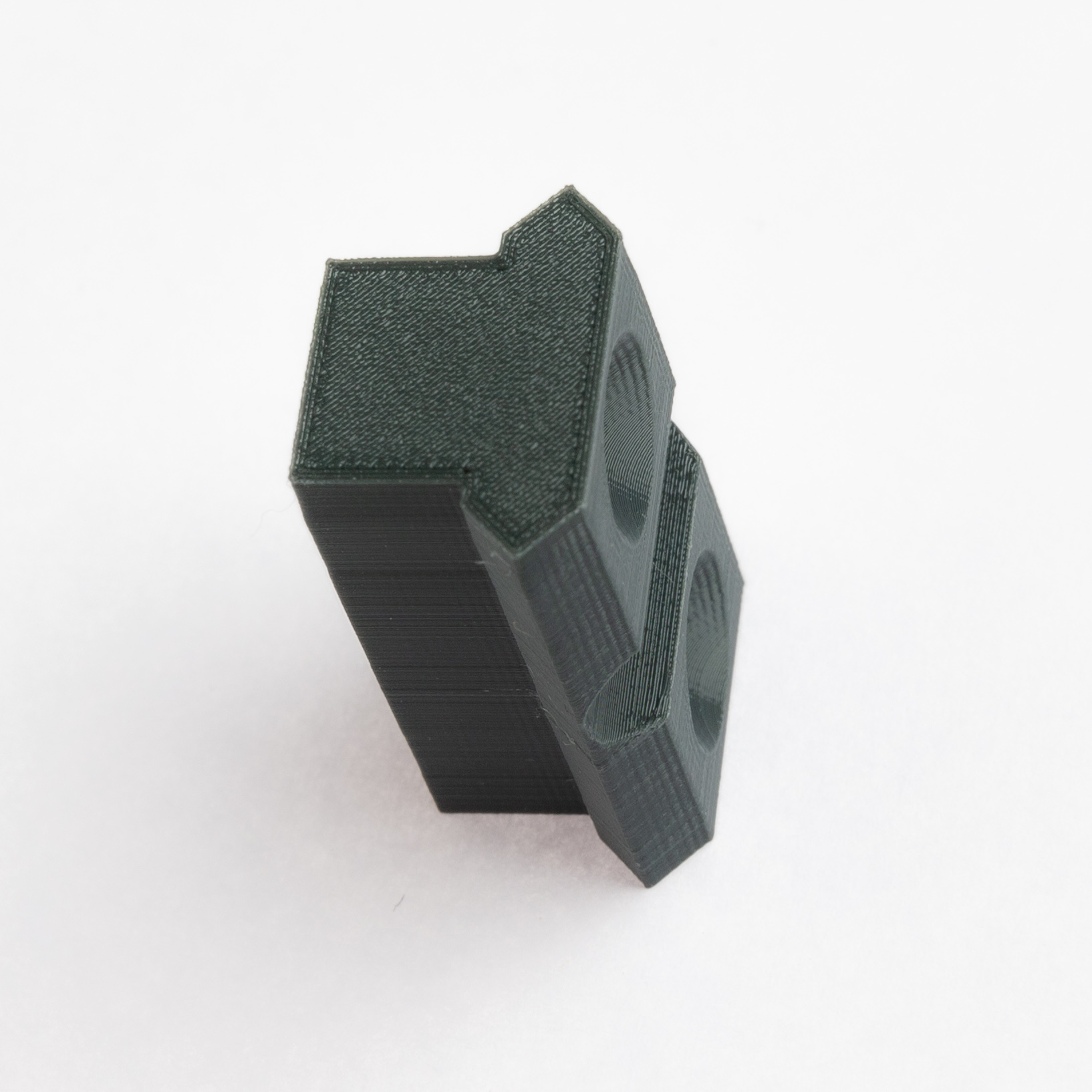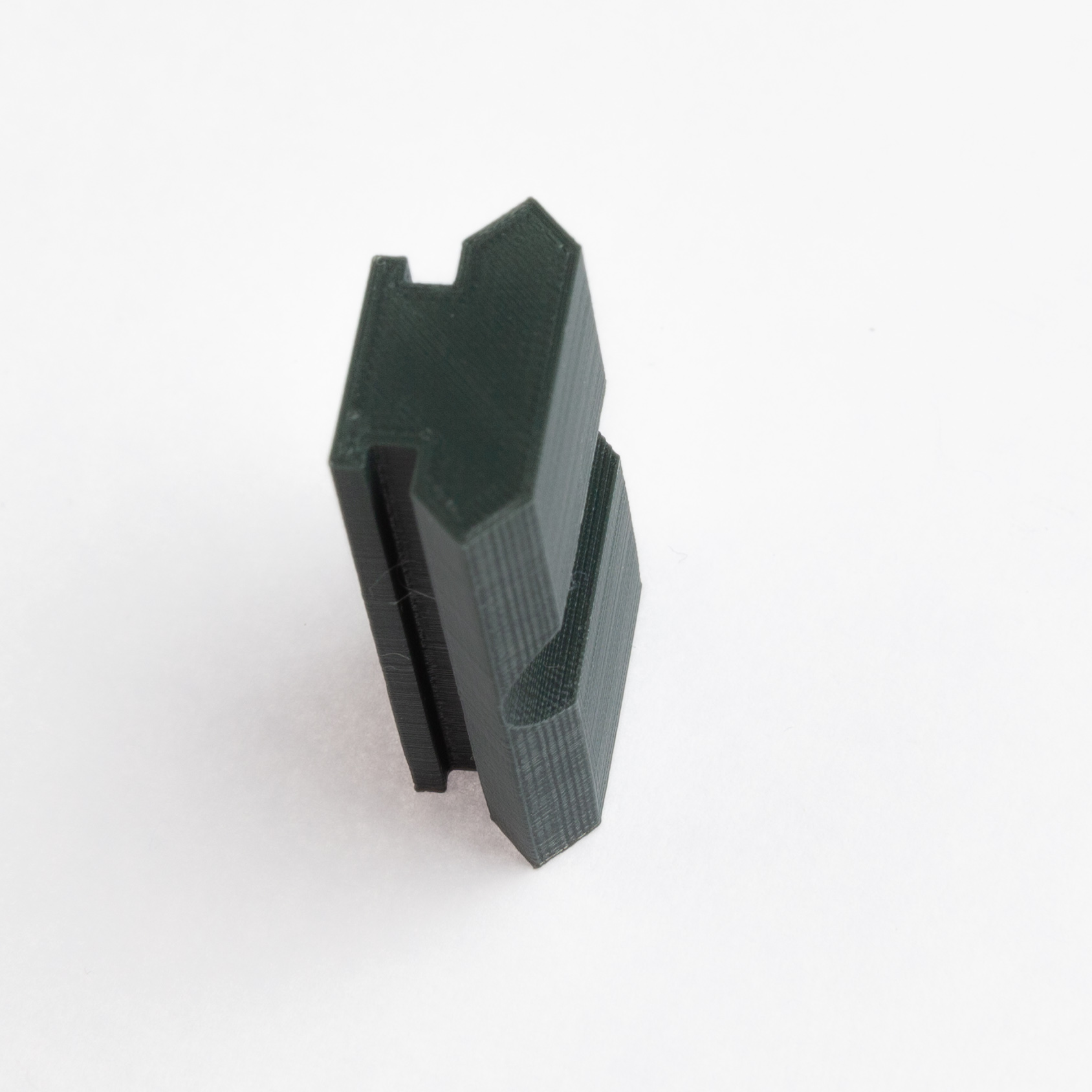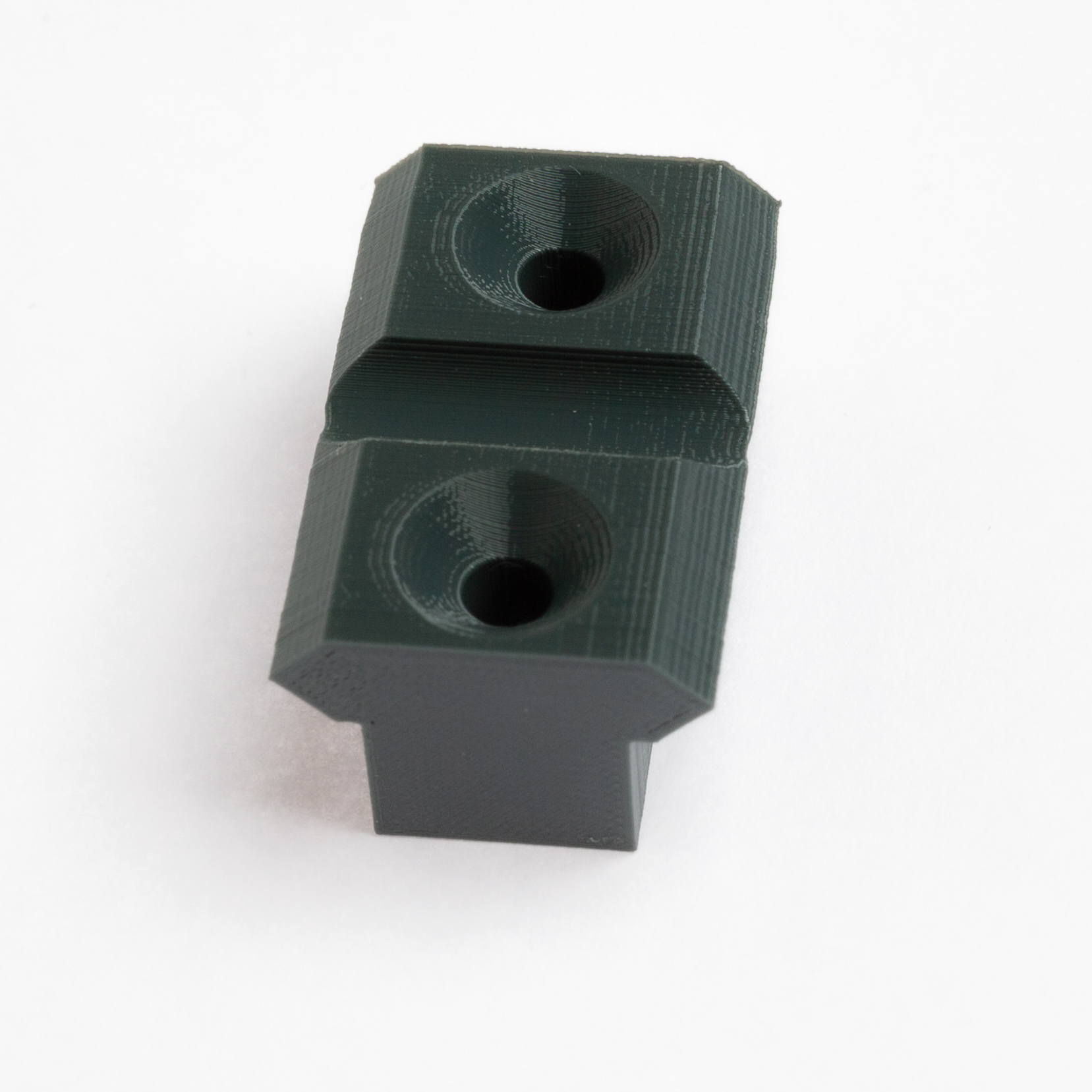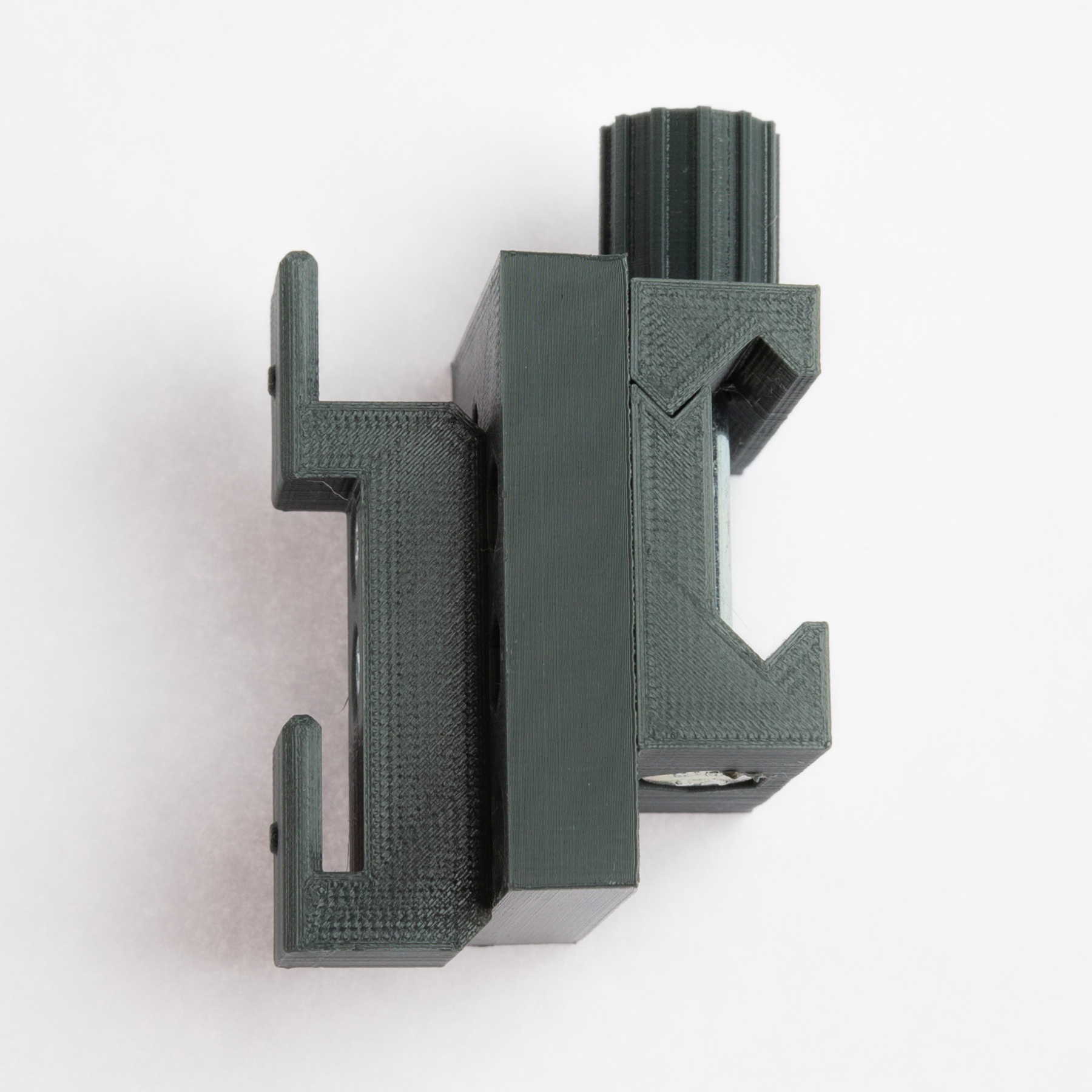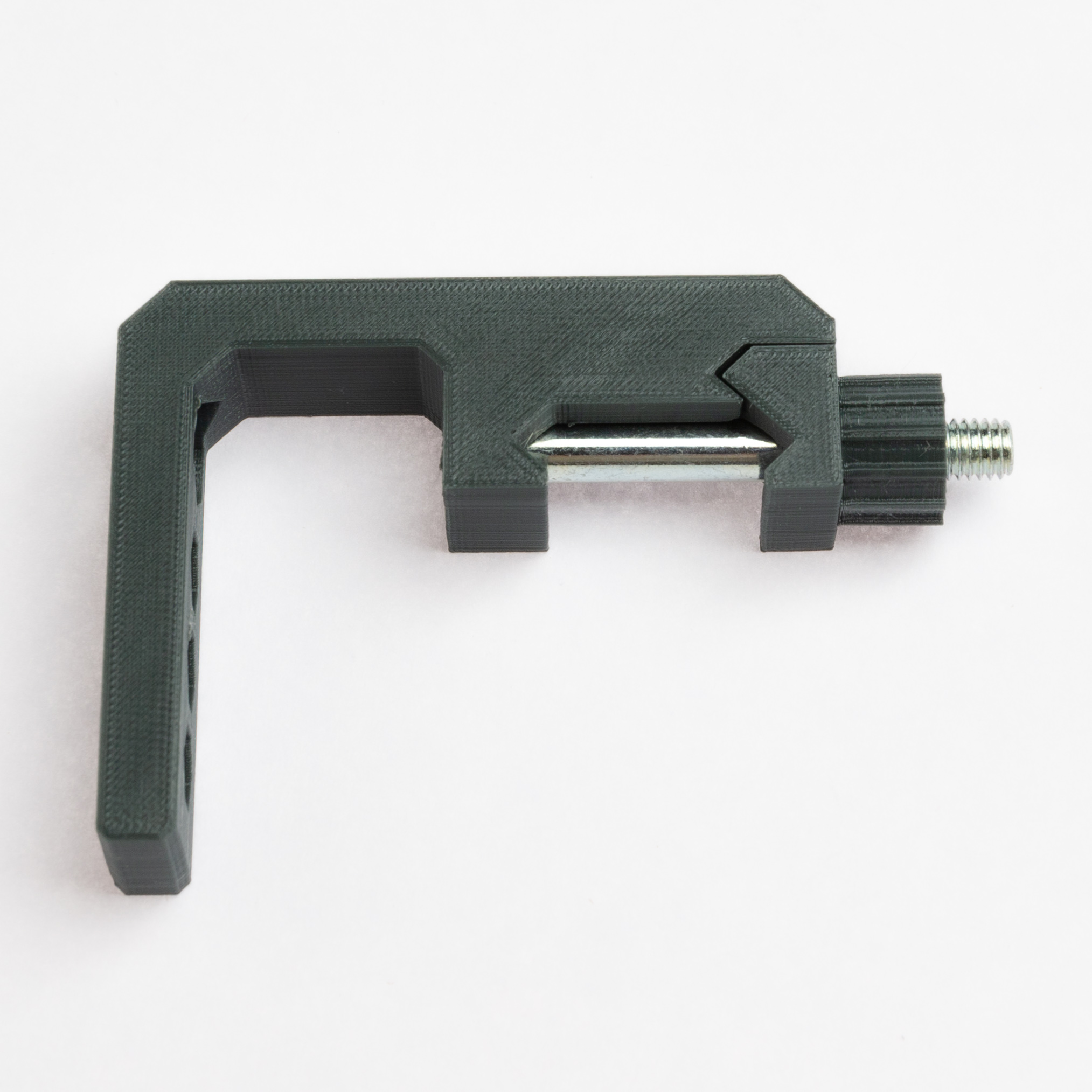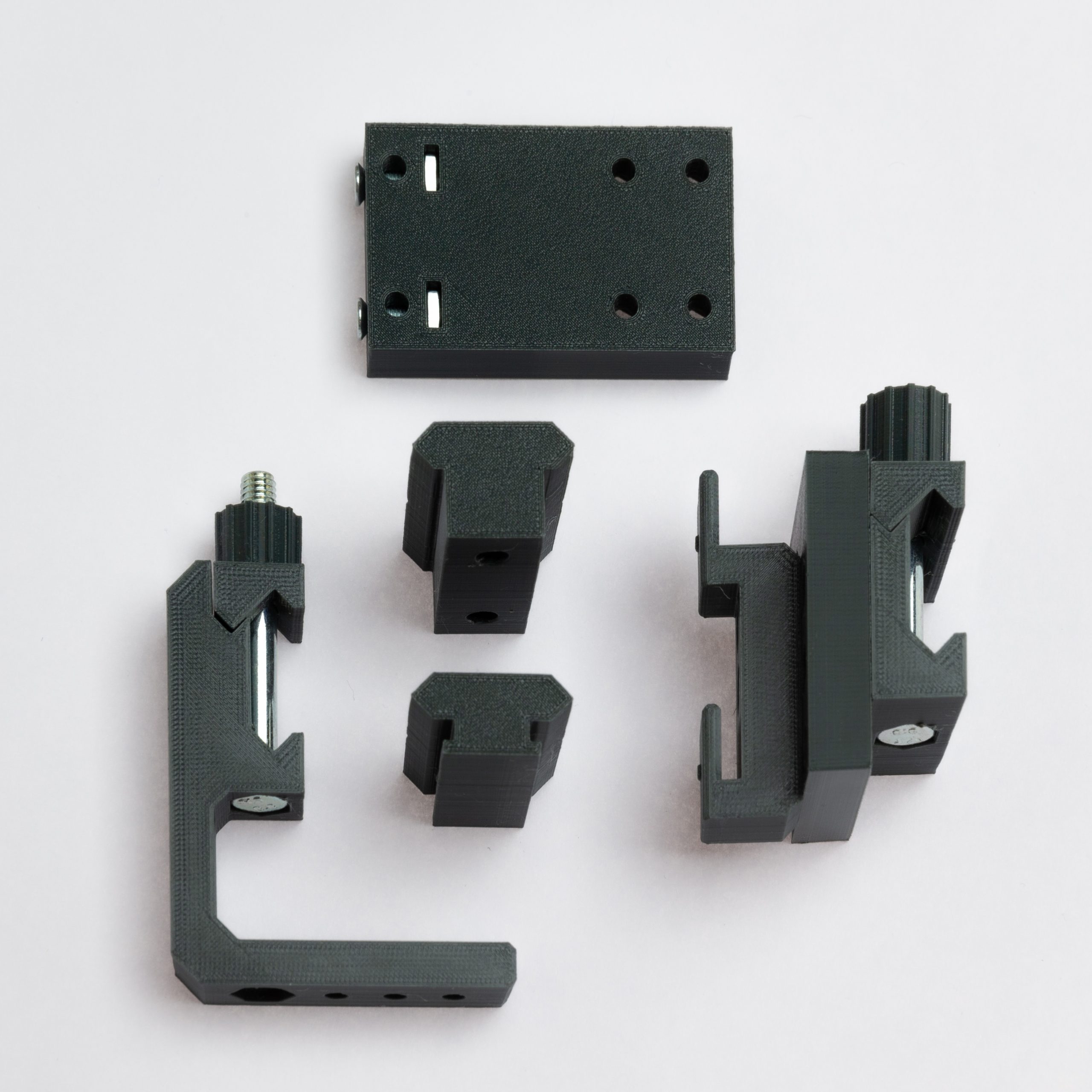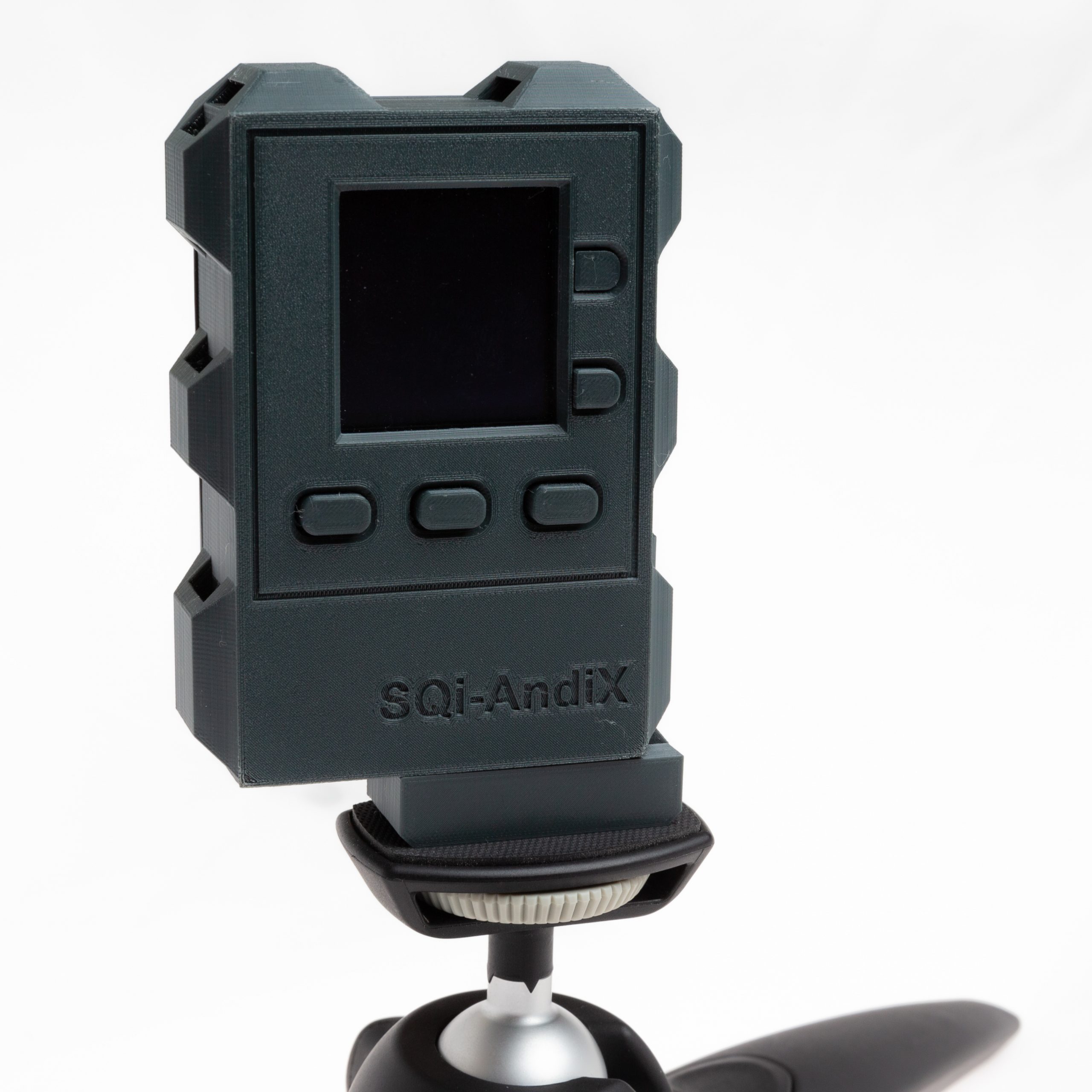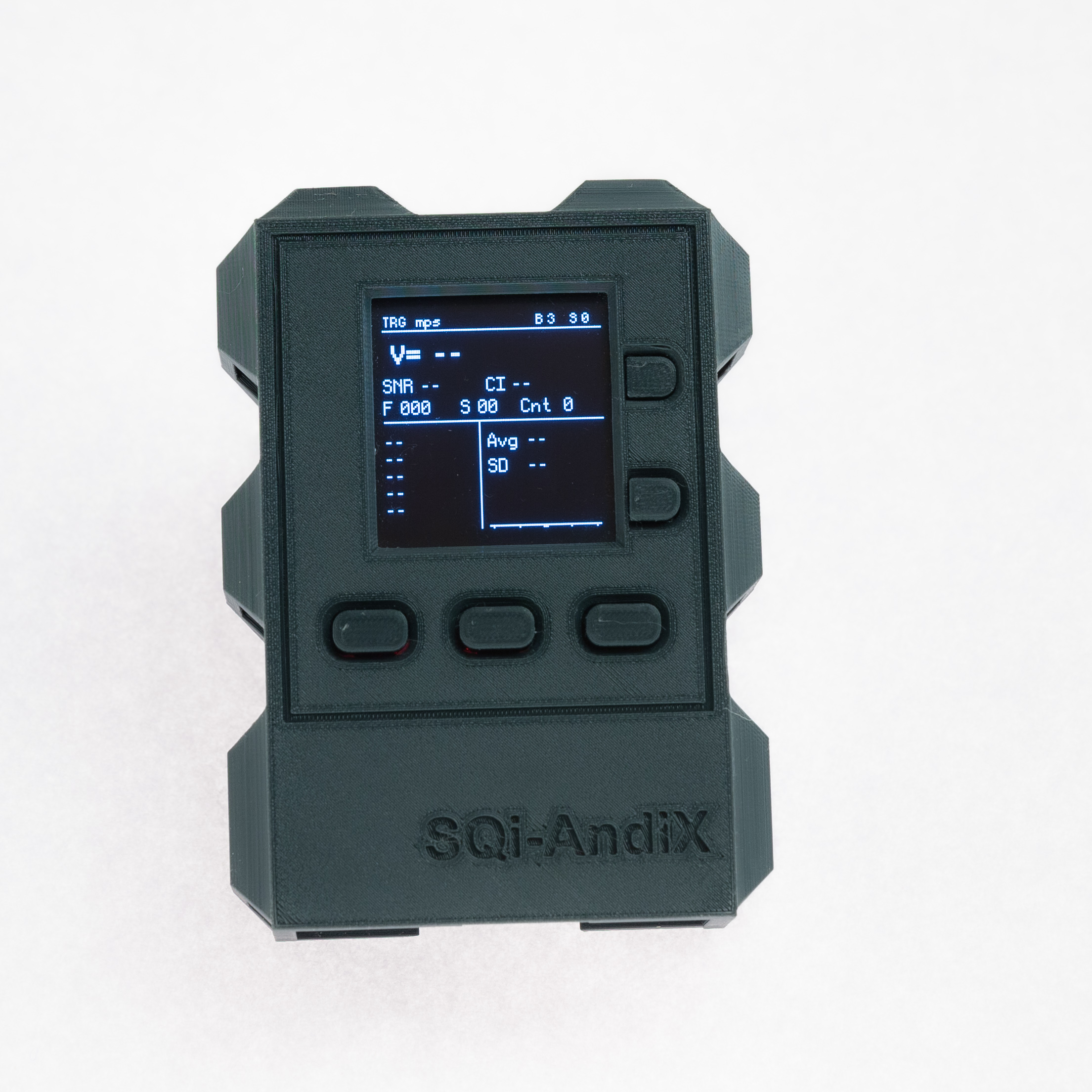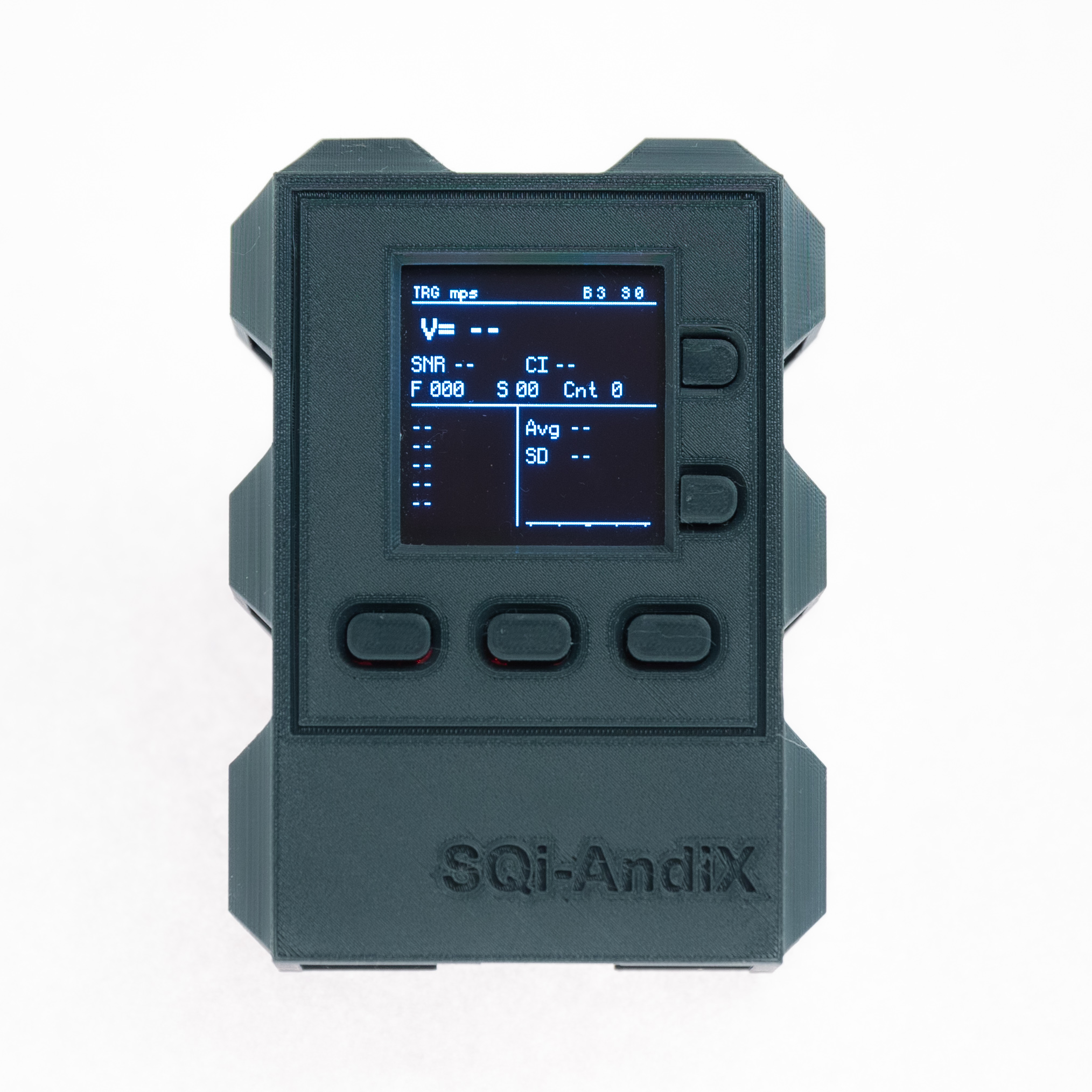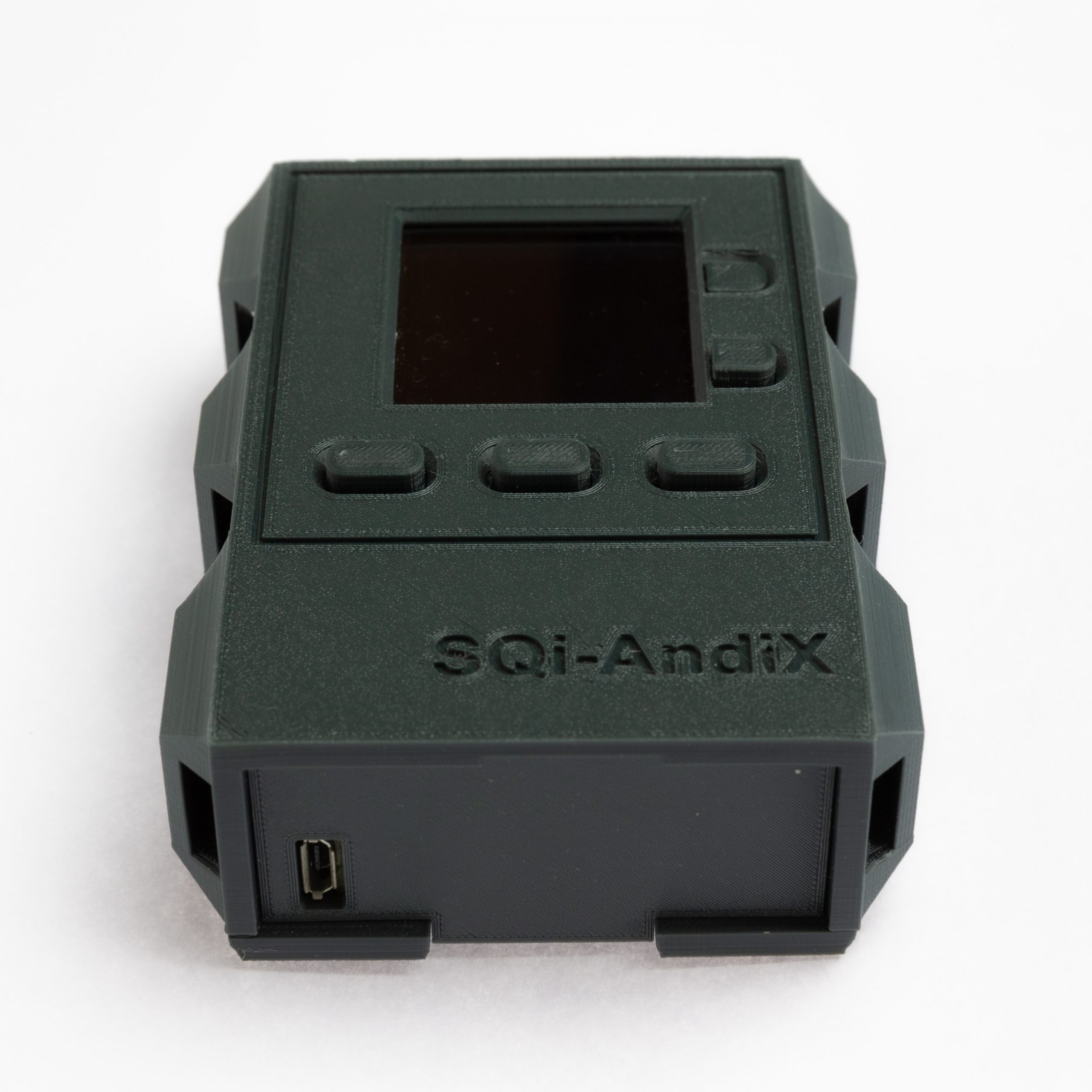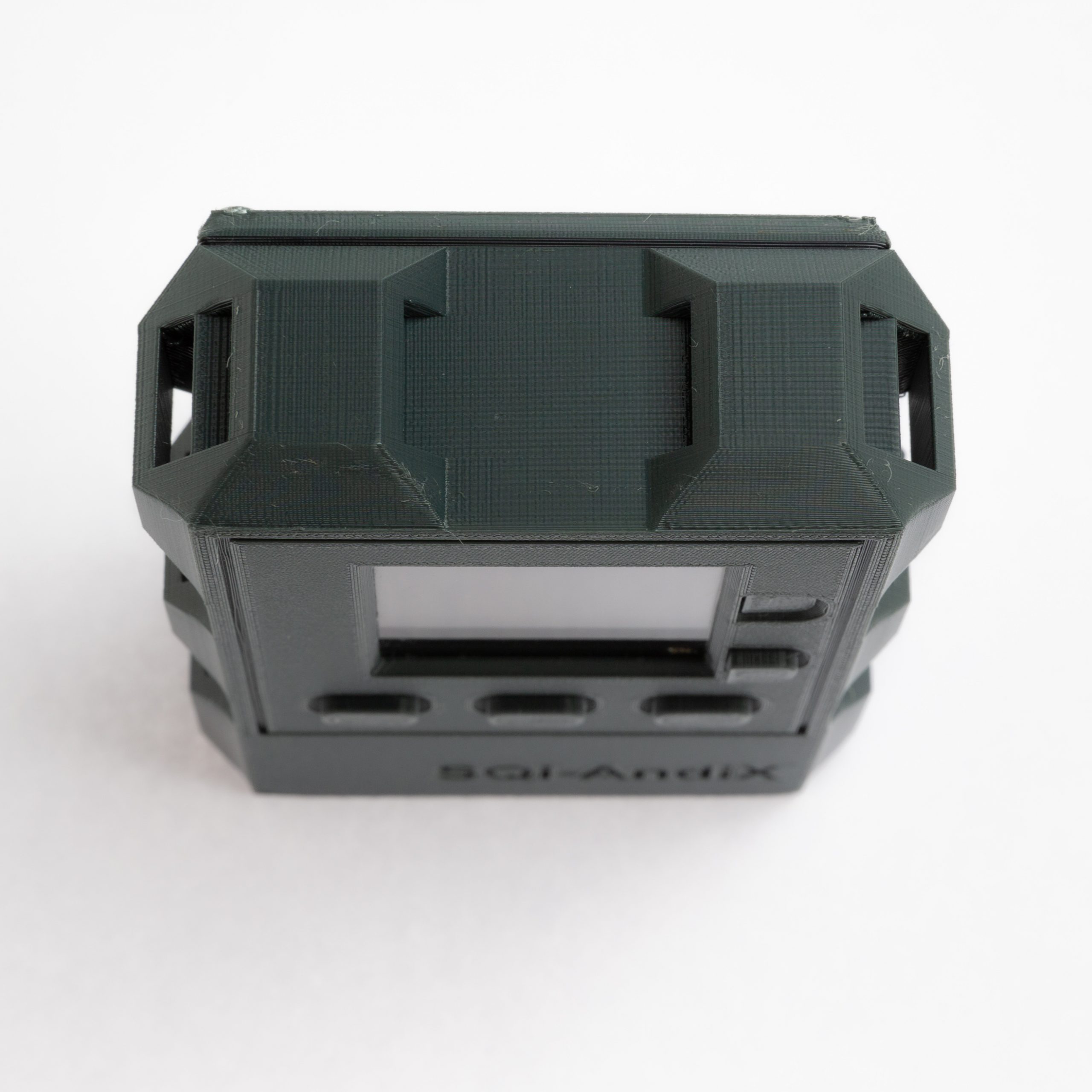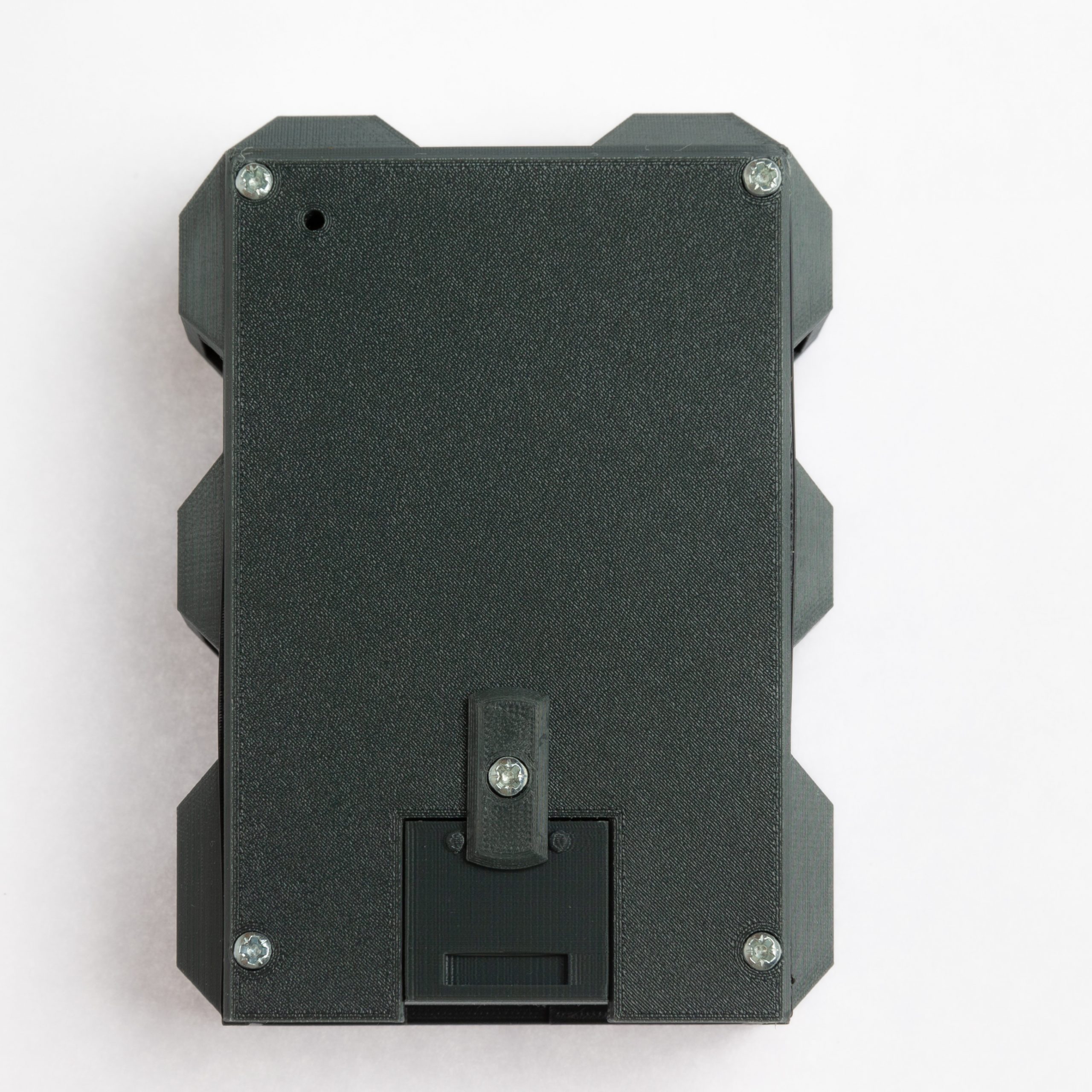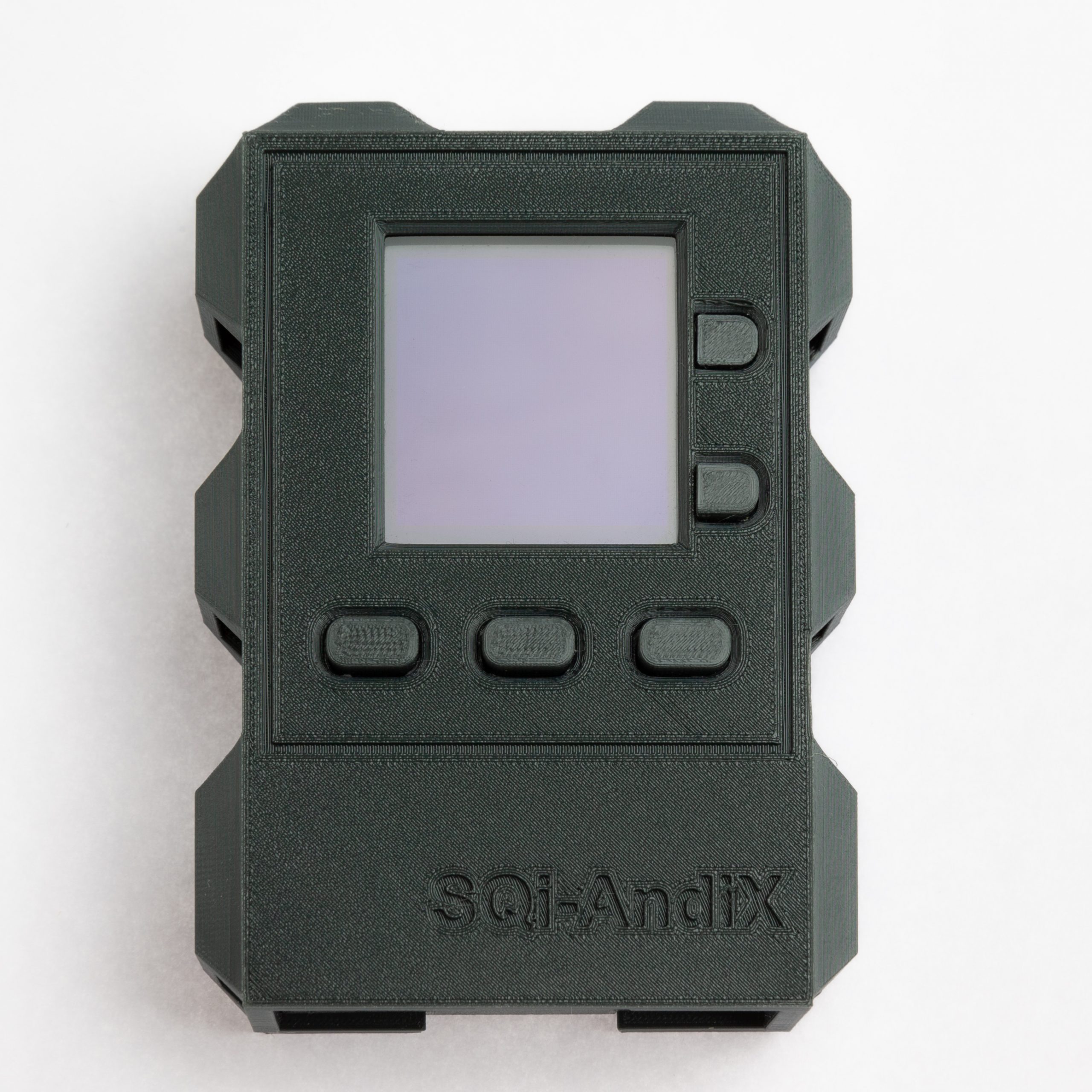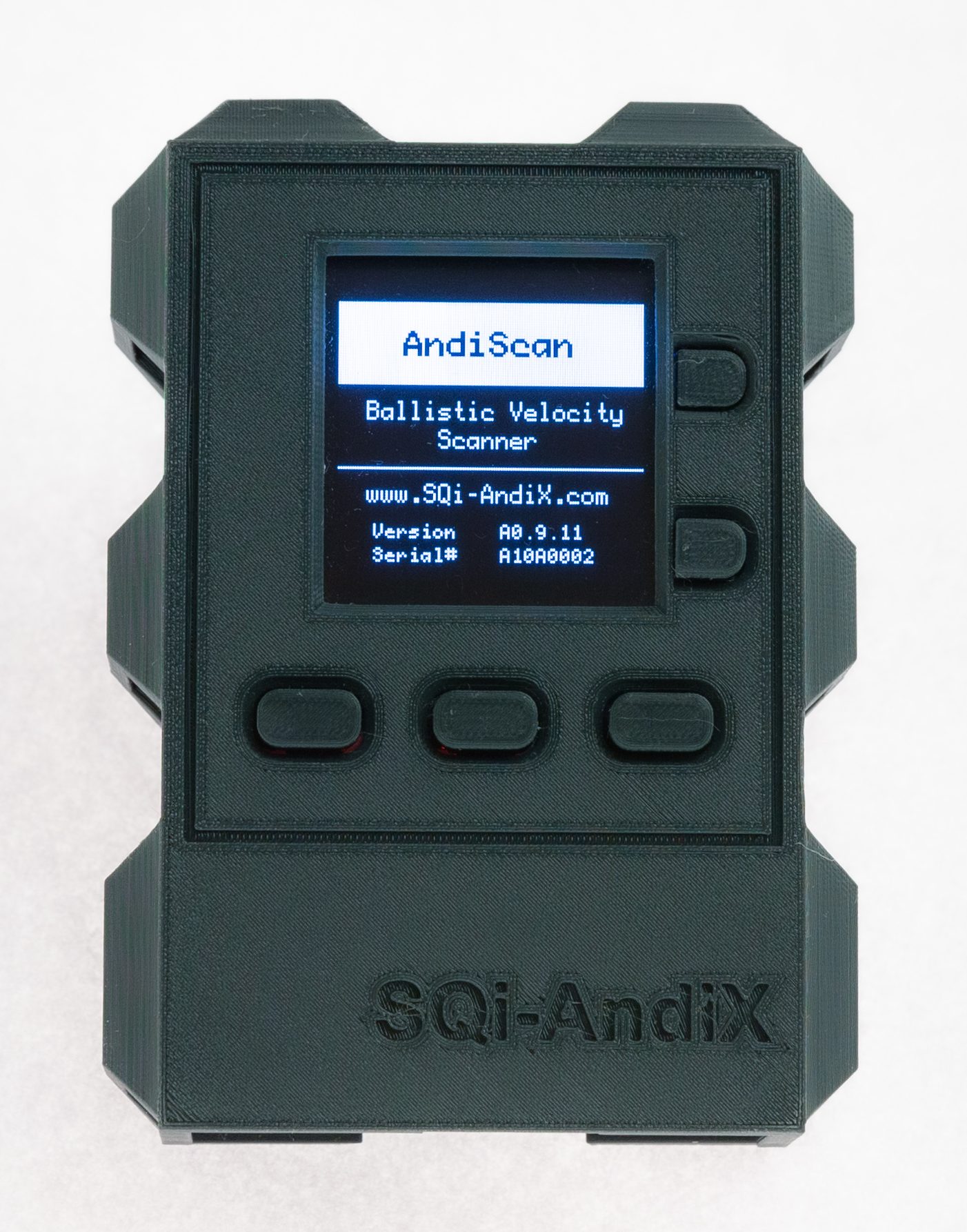 ---
A1 model is now replaced by new updated A2 model.
Key features
Micro form-factor allows a direct mount on the rifle. The form-factor minimization was a main design target.
The direct rifle mount close to the chamber enables to trigger the device by a direct transmission of the shot vibration waves. It makes a reliable and short latency triggering.
Short latency triggering allows to perform a velocity measurement directly on close-to-muzzle range. This avoids the need of any measurement extrapolations to get the muzzle velocity.
Signal processing is optimized for velocity measurement precision and for small device form-factor.
A full velocity measurement statistic including graphical histogram data are provided.
The device explicitly estimate its own measurement precision (99% confidence interval) based on received signal-to-noise ratio.
Production & Distribution
Important: AndiScan micro is a pilot product of the upcoming family of products. We are a small company and the products are manufactured in small series mostly on backorder. The lead time may vary. Please check the times and availability in the e-shop. See our Terms and Conditions.
Specifications
Doppler radar in 24GHz band (24.150 – 24.250 GHz, channel spacing 10 MHz)
Transmitter output power 11 dBm
Velocity measurement range (* only in expert mode)

High 242.5 – 1309.3 mps
(*) Mid 30.3 – 303.1 mps
(*) Low 1.0 – 121.3 mps

Measurement unit – mps, fps, kph, mph
Measurement precision with 99% confidence for given signal-to-noise ratio (SNR) (expected value based on theoretical analysis)

0.50 mps High range, SNR= 20dB
0.06 mps Mid range, SNR= 20dB
0.03 mps Low range, SNR= 20dB
0.16 mps High range, SNR= 30dB
0.02 mps Mid range, SNR= 30dB
0.008 mps Low range, SNR= 30dB

Minimum time between measurements – approx 1s.
Dimensions (H) 92 x (W) 66 x (D) 28 mm
Weight (including internal battery) 141g
Resources
Technical support
If you experience any technical difficulties or if you need a technical help contact us at info@sqi-andix.com.
Firmware Updates
Latest version and compatibility notes
The latest firmware version is A1.0.0.

Change log
Version is compatible with all AndiScan micro model A1 devices.
Firmware Update Request Form
Not available – A1 is no longer supported
Firmware installation instructions
Check the current firmware version of you AndiScan A1 device and decide whether the update is needed. You can generally both upgrade or downgrade the firmware, provided that the chosen version is compatible with your device.
Request the firmware update file. It is always named A1UPDT.BIN regardless of the version number.
Switch off your AndiScan A1, remove its micro SD card and insert it to your personal computer. Use the provided SD adapter if needed.
Store the file with unmodified name to the root directory of the SD card.
Insert the SD card back to your AndiScan A1 device.
Switch on the device. The update is applied automatically. Do not switch off the device until normal operation screen is shown.
Check the new firmware version shown on welcome screen or in the configuration C1 screen.